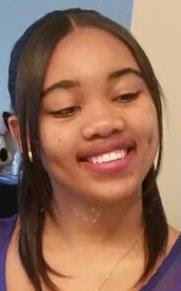 Bria Monét Evans has died.
The first viewing will be held from 5-7 p.m. on Friday, Aug. 12, at Turnbull's Funeral Home.
A second viewing will take place at 9:30 a.m. followed by a funeral service at 10:30 a.m. on Saturday, Aug. 13, at St. Andrew's Episcopal Church. Interment will be at Western Cemetery No. 3.
All funeral arrangements are by Turnbull's Funeral Home, 3815 Crown Bay No. 10, St. Thomas. Phone: 779-6565 or fax: 779-6566.