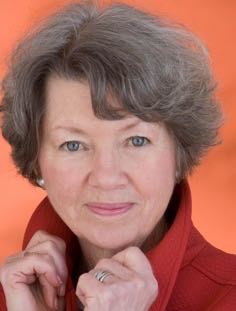 "To assign unanswered letters their proper weight, to free us from the expectations of others, to give us back to ourselves – there lies the great, the singular power of self-respect."
In 1961 Joan Didion, one of the great essayists of modern times, wrote her masterpiece on Self-Respect as a last minute assignment, precisely to the number of words, the number of characters, requested by her Vogue editors.
Her essay lives on, valiant and vibrant, pointing the way 45 years later to a self-respect that's free of clinical reminders about boundaries and self-care. She writes instead about self-respect as a willingness to accept the risk "that the Indians will be hostile, that the venture will go bankrupt, that the liaison may not turn out to be one in which every day is a holiday because you're married to me."
I went looking for this essay because I was troubled by the discovery that a broker friend had cheated me. I felt disrespected, and was surprised by how much the fact of being lied to had touched a core of hurt and anger.
As I searched the web, advice to sing Aretha's great song, RESPECT, came up. So did the word "efficacy," described as a determinant for self-respect. Doing something efficacious, something that makes an intended difference in the world, is a way to promote self-respect. So is standing up to hostile Indians, or diving deep to face the many sides of truth.
Marshall Rosenberg, founder of the Non-Violent Communication (NVC) Organization, says the best way to speak one's truth and emerge with self-respect intact, is this simple four-step formula. To be effective, it helps to think about these four steps before the conversation so you're sure of what you need to say. So you can, as a good friend always reminds me: "Strike while the iron is cold!"
NVC FORMULA
STEP 1. Start by describing exactly what happened, just the unembellished facts free of drama or blame or guilt-tripping: "When I learned that you…"
STEP 2. Then immediately say how it makes you feel. People can't argue with your description of your feelings – they are YOUR feelings – so name them precisely and simply: "I feel disappointed, upset, angry." Avoid words like betrayed or cheated. They aren't emotions and are usually heard as accusations.
STEP 3. This is the most important step. The upset is always caused by an unmet need, a core need that was not honored, so here's your chance to get in touch with your own inner need and name it. "I need integrity. I need honest communication. I need truth and respect."
STEP 4. Make a request. Know what you would you like to have happen that would make a difference to you. Then ask to have that request met. For example: "Would you be willing to tell me your honest truth about this?" "What would it take for you to feel OK about telling me the truth about what happened?"
When the iron is cold, these steps make it easier to agree on what needs to happen in the future so the problem can be resolved.
Back to Joan Didion's essay. What I found most helpful was her simple reminder that, above all, "character – the willingness to accept responsibility for one's own life – is the source from which self-respect springs."
Her reminder to accept responsibility for one's own life – well it snapped me back into my own place of self-respect and power. No matter what someone else does, I can choose integrity and the willingness to stay true to myself despite the risk!
Gail Glanville provides marketing and copywriting services for successful artists, designers and entrepreneurs. Gail was the founder and original owner of Sunbow Location Services. After time out in the States, she now lives in Estate Elizabeth on St. Thomas.