Many problems we face with our health, jobs and relationships are never what we think they are. Gail Glanville's columns shine a light on the real problem and provide holistic solutions to bring about healthy change and resolution from the inside out.
The World Health Organization predicts that by 2020 the leading disability in women worldwide will be depression. The organization does not give a cause for the rise of this disability, although it is easy to determine some of the reasons.
In many countries, abuse of women and children is still tolerated. Women go undereducated in many of these countries. In the U.S., more women than men are graduating with college degrees, yet their pay remains up to 25 percent lower.
The biggest reason is the stigma attached to depression. Many people don't want to talk about it or admit they suffer from a mental illness like depression, so up to 80 percent never get the help they need. Or their symptoms are masked by prescription antidepressants. Either way, the real problems are never addressed.
One way to change this statistic is to confront the stigma surrounding mental illness and bring the conversation about depression in both men and women into public awareness with articles like this.
I believe that for many people, depression is not a shameful illness but serves as sign from the soul that something new wants to come alive.
What gets in the way is fear of change, limiting beliefs, worry about what others would think or do, lack of confidence and the habit of hiding. The result: lack of movement. Most non-clinical depression is fundamentally a lack of movement, and it can be changed for the better.
For people who suffer from depression, natural remedies can help.
First, find a way to add more movement, even if it starts with just 5 minutes a day. If the person feels too depressed to get out of bed, start with their breathing. Have them follow their breath in and out, notice the movement of their chest, and let their breath become more slow and deep until they feel energized enough to get up and take a walk in the sun.
Next, assess their core talents. Henry Neils, president of www.assessment.com, says everyone has gifts and everyone has talents. Many of us put our gifts to work but we will never feel fulfilled and satisfied until we can put our talents to work. Depression can result when our core talents have been suppressed for too long.
Third, to counter the hopelessness that often accompanies depression, ask them to write down three things that brought them happiness that day. Try this for 21 days and watch as their happiness levels rise.
As Harvard psychiatrist Shawn Achor says, "Happiness is not the belief that we don't need to change; it is the realization that we can." Neuroscientists have proven that this step creates a new neural pathway in the brain, so that over time happiness, not depression, becomes the default choice.
Simple proactive steps like these can help to overcome the stigma and suffering of depression and, perhaps, prove the World Health Organization wrong.
___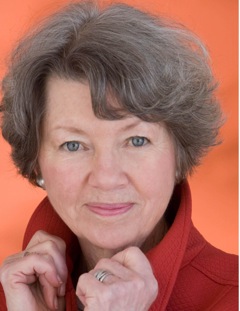 Gail Glanville provides natural remedies that help people end emotional eating, lift depression and bring more love, trust and intimacy into their lives. She is a 10,000-plus hour Certified Practitioner of Energy Kinesiology/Resonance Repatterning. She is the author of two e-books — "Food Repatterning: End Emotional Eating;" and "The Goldilocks Principle: Turn 'Not Good Enough' into 'Just Right.'" She co-authored the book "Quantum Change Made Easy" with the founder of Resonance Repatterning and is the 2012 inductee into the Repatterning Practitioner's Association Hall of Fame. Gail lives in Estate Elizabeth on St. Thomas. For more information visit www.ChangeBistro.com or www.LiftDepressionNow.com