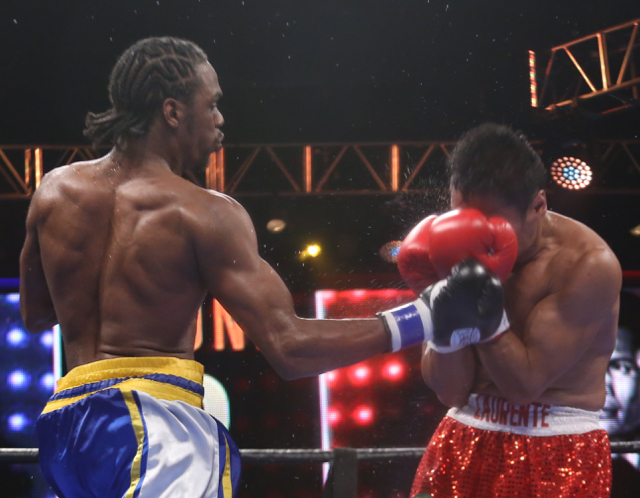 John Jackson put his height, reach and speed to good use Sunday night to earn a unanimous decision over seasoned Filipino southpaw Dennis Laurente at Full Sail University in Winter Park, Florida.
Jackson's bout against Laurente was part of a televised Premier Boxing Champions fight card and the official debut of the "PBC – the Next Round" series on Bounce TV, which is meant to showcase boxing's "rising stars and future champions," according to the network's website.
Jackson has said this bout would put him in contention for Floyd Mayweather's recently vacated world title.
With the win, Jackson has moved his record to 20-2 with 15 knockouts. Laurente's record fell to 49-6 with 30 KOs.
The fight went the full 10 rounds, leaving Jackson the winner by unanimous decision, with all three judges scoring the fight 100-89 in his favor.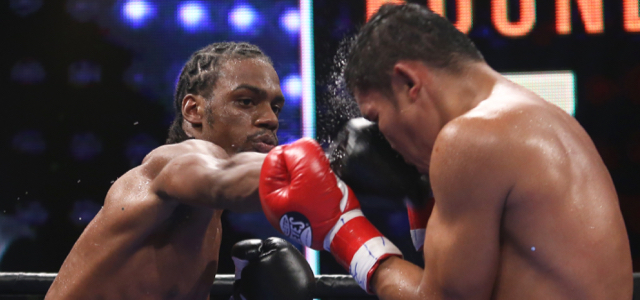 Jackson dominated the fight from the first few seconds Sunday, giving the older Laurente a continuing mix of body shots, uppercuts and well-aimed jabs. A right to the face from Jackson in the third round put Laurente on the mat briefly – only the third knockdown of his career – and while Laurente tried to keep Jackson against the ropes during several rounds, Jackson's defensive allowed him to break free quickly.
"I saw some good opportunities in the fight and I took them," Jackson said after the fight. "After the knock down, I didn't want to get too anxious, so I just kept boxing him in and breaking him down. He's a veteran, so I knew even if I knocked him down, he would still be good, so I just kept to the game plan and got the easy win."
The game plan from coaches Julian "the Hawk" Jackson and David Rogers Sr. included using Jackson's height and reach to the advantage.
"I think I definitely used them to my advantage, keeping him outside, using my footwork and my head movement to make him miss and put him in spots where I wanted him," Jackson said later. "The game plan worked perfectly."
Jackson will move on to fight the winner of Sunday's second televised bout, Jorge Cota Lugo (25-1) out of Mexico.