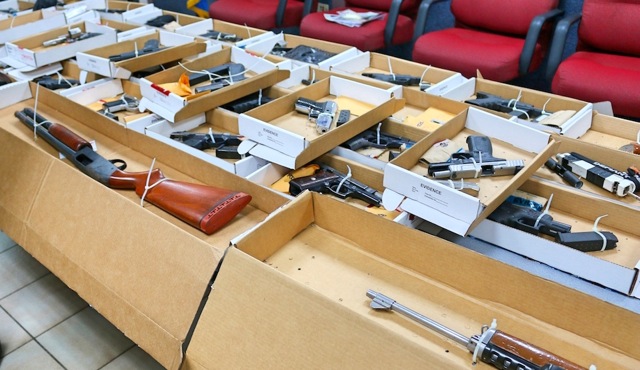 The V.I. Police Department supports Crime Stoppers and wants it back, Police Commissioner Delroy Richards said during a press conference on St. Croix on Wednesday. Richards took questions after giving a wide-ranging statement, defending the department's record and calling for more resources and more community help in fighting violent crime.
Crime Stoppers recently closed shop, saying the number of tips received has drastically dropped, in part because too few arrests were being made on the tips received. Its founders said they needed a full-time VIPD liaison, without other duties, to make sure tips are followed up on.
"The reason is that VIPD hasn't hired or identified anyone in the (department) that is dedicated solely to Crime Stoppers," Crime Stoppers cofounder Sen. Judi Buckley said at the time. "We've been assigned several law enforcement coordinators over the years whose hearts are in the right place, but they have other responsibilities and just don't have the time to follow through on all of the tips."
The organization announced it planned to revisit the situation after six months. (See: Crime Stoppers USVI Closing Shop in Related Links below)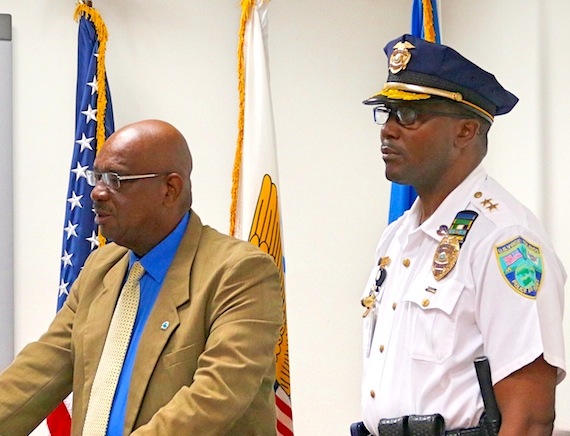 Richards said Wednesday, "I want to make very clear the V.I. Police Department from day one has supported Crime Stoppers. I believe Crime Stoppers is a valuable tool and I provided a point person for Crime Stoppers in each district." Those officers are Lt. Maria Colon-Jones on St. Thomas and Crime Scene Technician Julisha Lansiquot on St. Croix, he said.
Richards said he would have liked to have been given an opportunity to fix the problem before closing up shop, but the only important thing is to get it back up.
"I am not going to get into any battles with Crime Stoppers. Whatever went wrong … whatever I can do to resurrect Stoppers I will do," he said.
Richards said the Police Department's resources were limited, with budget cuts and a mandate to cut overtime costs, and police need help from the community to stem what he described as an epidemic of retaliation shootings.
"I am very concerned at this point because, in many of the cases, we established the motive is retaliation. And we are also aware in two cases currently being investigated, the victims were randomly targeted," he said.
As the department tries to deal with this, and what he said was a rising tide of calls for police assistance, its resources are shrinking, he said.
"I have seen increased calls for service. … I have seen the units responding from one call to the other, at times with minimum interruption (so that) before they leave that case they receive another call," Richards said. The department has to respond to all the calls, even when it does not have the resources.
"The Police Department cannot sustain the cost," he said.
Richards emphasized the need for crime prevention, saying the entire community needed to focus on that. He said police "are not social workers" and cannot solve the underlying causes of crime by themselves, especially with limited funding.
"You are absolutely right that community policing is the way to go … but we do not have the resources we need," he said.
He urged young people caught up in the street's cycle of violence to stop and think for a second.
"I am reaching out to the 18- to19-year-olds on the street committing these acts: Think about yourself. Think about your family. Most of these acts are retaliatory; don't ever believe if you do this, their family or connections aren't going to reach out and retaliate," putting not just yourself but your own family in danger, he said.
After Richards spoke, St. Croix Police Chief Arthur Hector showed reporters the 45 illegal firearms recovered so far this year. "We recovered six weapons last month," Hector said.
Of the 45 so far this year, 23 were recovered during an arrest. The other 22 weapons were either found at the scene of a homicide or reported or turned into police when found by residents, he said.