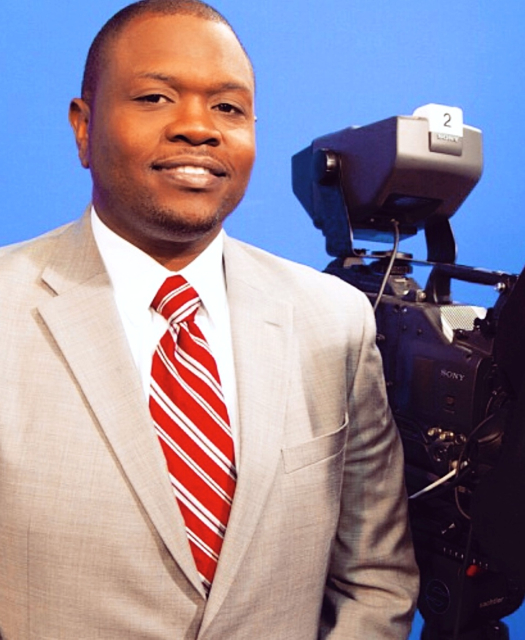 Jewels of the Virgin Isles is a feature series profiling Virgin Islanders in the diaspora who are excelling in their respective fields and/or positively representing the USVI abroad.
Netfa (pronounced Ne-tah-fah) Romain is a man of many talents – video producer, broadcast journalist, director, writer, consultant and cyber security analyst. His first name is the Ethiopian word for "free man," and it seems by the multiple hats that he wears, that he has exercised the freedom to be anything his heart desires in this life – as an entrepreneur and a career employee.
Born in Brooklyn, N.Y., to Louise and Bevin Romain, he came to St. Thomas, the place he calls home, at the age of 3 and attended Sibilly School and then The All Saints Cathedral School, from which he graduated in 1994. Calling himself a "seasoned student," Romain took what some may call an extended route to earning his bachelor's degree from Temple University in Philadelphia in 2000 after taking a year off to discover his passions.
Even at a young age, Romain was more interested in keeping up with his favorite television programming than completing his studies. A self-proclaimed "tube head" or television junkie, Romain admits that he has always been enamored with the images on the television screen, especially those that showed the bright lights and big city life in New York City.
"I was a huge fan of movies/television/music as a kid growing up. I like to say the creative energy to produce found me in the early '80s – 1984 to be exact." That's when he saw movies like The Karate Kid and Purple Rain. "To me those movies were it! And from there I was hooked," he shares.
Recognizing the need to provide additional stimulation for learning, Romain's mother encouraged him to get a summer job, and he found one at the government access channel, learning the art of communications from the late June Archibald. This position enabled him to work in the field of television versus just being an avid fan of the end product – programming.
As a student worker, Romain learned the art of editing and filming, going out on the field to shoot live footage. From this experience, his career began to take shape, but glimpses of his creative calling were evident even in his youth as he gravitated to activities that allowed for self-expression, such as graffiti art and breakdancing.
In addition, his business sense was being honed as he worked within his father's multiple enterprises, learning the ropes from the time he could speak on the phone in a professional manner. "My mother used to tell me around age 8 that I was now old enough to contribute to the family business, so they brought me into the office to see how things were done," Romain reflects. "But I always had this desire to be in New York and kept it in mind until the timing was right."
After completing his undergraduate studies in communications, Romain finally got his wish to move to the Big Apple. He tried to find work as a production assistant at the big studios, including Black Entertainment Television and MTV; however, the opportunities were limited. "It was tough to find work and I remember telling my mother that I was going to park cars as a valet."
"My parents instilled the blueprint for hard work so I thought she would not mind. Of course, after investing for six years in my college education, my mother wasn't having it, and gave threatened to cut off my financial support if I didn't find sustainable employment or decide to come back home."
As fate would have it, Romain was in Manhattan during the 9/11 bombings. Seeing this tragedy as a wake-up call, he left his girlfriend, now his wife, Natasha, and returned to St. Thomas to try his hand at his father's charter airline business and mechanic shop.
He calls his professional path a "long and humbling one" that continues to this day. During his time back on St. Thomas, Romain was offered an opportunity to work at CBS TV 2, which opened the door to the incredible path he has now as a journalist and television producer. He worked under the tutelage of Linda Vanterpool, and honed his production skills.
However, one day while covering the carnival parade and mimicking the broadcast style of one of his on-air colleagues, Romain's talent for being in front of the camera was revealed. Vanterpool challenged him to try his hand as a reporter and, despite his objections, he accepted the challenge and would eventually become an on-air reporter/anchor and news director.
Romain has two professional tracks. The first, is as a cyber security analyst for the Virgin Islands-owned cyber security firm NSSPlus in Virginia, where he is part of an auditing team that assesses the information systems that handle, store or transmit Department of Defense information for clients and ensures compliance with federal rules and regulations. The second, and the one for which he is more widely known, is as the Executive Producer of USVI Ambassadors with Netfa Romain, a television feature that highlights the accomplishments of Virgin Islanders living abroad.
"I kept meeting or learning about Virgin Islanders who were doing so many great things around the world and there was no place for a long feature that showcased their achievements," he says. "So I developed the idea for the show, initially calling it something else, and got my first break when St. Croix jockey Kevin Krigger was on the path for the Triple Crown."
The interview program, which he now produces in collaboration with the Virgin Islands Department of Tourism, is in its third season and shows no signs of stopping. "I had no idea that my work would have me working so closely with the territory, especially in front of the camera. I always thought I would be behind the camera, doing work somewhere else for someone else."
USVI Ambassadors has been nominated for a People's Telly Award, a premiere industry award honoring outstanding local, regional and cable television programming. Almost 12,000 applicants from throughout the United States and around the world submit their work to this competition, and Romain, who also previously won a Telly Award for the video production of Dion Parson and 21st Century Band's performance in New York City, is appealing to the collective Virgin Islands community to cast their online votes for his production company JNR Media Solutions at http://www.tellyawards.com/peoplestelly/?cid=377&id=21717.
So how did someone who admits to not being the best student transform himself into an award-winning producer? "By not being afraid to fail and being willing to remain a student at all times," he says. "I think I have chosen to invest and reinvest in myself, which has led to small successes that then turn into bigger successes."
He also attributes his growth to the "village" that existed in the Virgin Islands community during his youth and all the adults who were willing to step in when his parents were not close by. "You never knew who was watching, but there was always someone watching, so for me there always that voice in my head reminding me that my parents would find out about my bad deeds," he comments.
Now a father, Romain and his wife are raising their children with the same Virgin Islands characteristics that helped them. "I love our people. I love our character and how we usually embrace each other without necessarily knowing one another," he shares. "I want my children to have that desire to say good morning, good afternoon or good evening without being prodded."
Driven by his passion for his home and the upbringing that provided a solid foundation, Romain has his sights on bringing video production and storytelling classes to the territory for children who are interested. With his ambition and drive, this Jewel and fellow ambassador is sure to bring this dream to fruition.
Nugget for V.I. Youth: "Keep on working hard to accomplish your dream no matter how farfetched it may seem. Always work 10 times harder and smarter than the competition.
Little Known Fact(s): "Despite my public persona as a TV producer, I really am a bit of an introvert and never wanted to be on camera."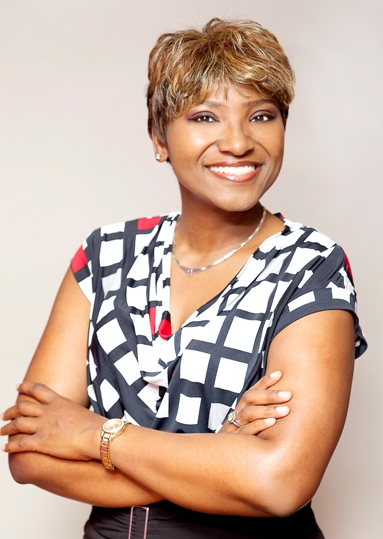 __
Loán Sewer is a marketing and tourism consultant and proud Virgin Islander who resides in Washington, D.C. She is also a founding member of the USVI Alliance Inc., an organization focused on reconnecting the Virgin Islands diaspora with the local community and host of the USVI Economic Development Summit on the U.S. mainland. Follow her on Twitter @LoTalksTourism or e-mail her at info@Lotalkstourism.com.