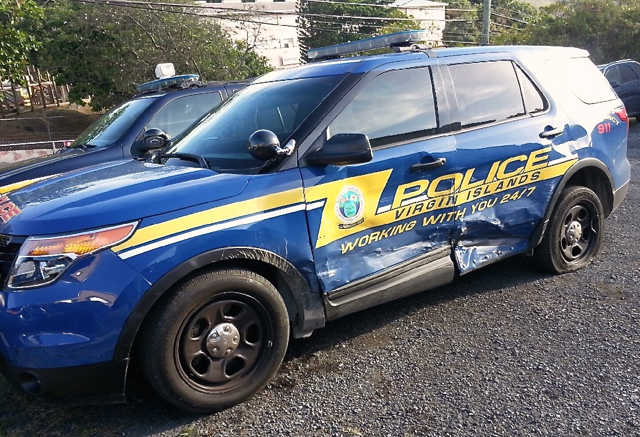 V.I. Police officers on patrol in Nadir called in at 1:04 a.m. Saturday to the 911 emergency call center and reported that a truck had struck their police unit and fled the scene.
The officers were headed west on Nicholas Friday Drive in the area of Nadir when a GMC Canyon operated by 39-year-old Aaron Stockdale was coming out of the intersection of the same area. According to police, Stockdale collided into the left side of the police unit and immediately fled the scene, heading towards the Red Hook area, where the truck he was operating became disabled.
One of the officers was given a ride by a private motorist who was driving by, and found Stockdale in the area of Frydenhoj, where the vehicle was disabled.
Stockdale appeared to be under the influence of alcohol and he was tested with a breathalyzer, which revealed that he had a blood alcohol content of .243, police said. He was arrested and charged with driving under the influence, leaving the scene of an accident, operating an uninsured vehicle and operating a vehicle without a valid drivers' license.
The officers were taken to the Schneider Regional Medical Center by another police unit, and the officers were treated for minor injuries sustained and released.