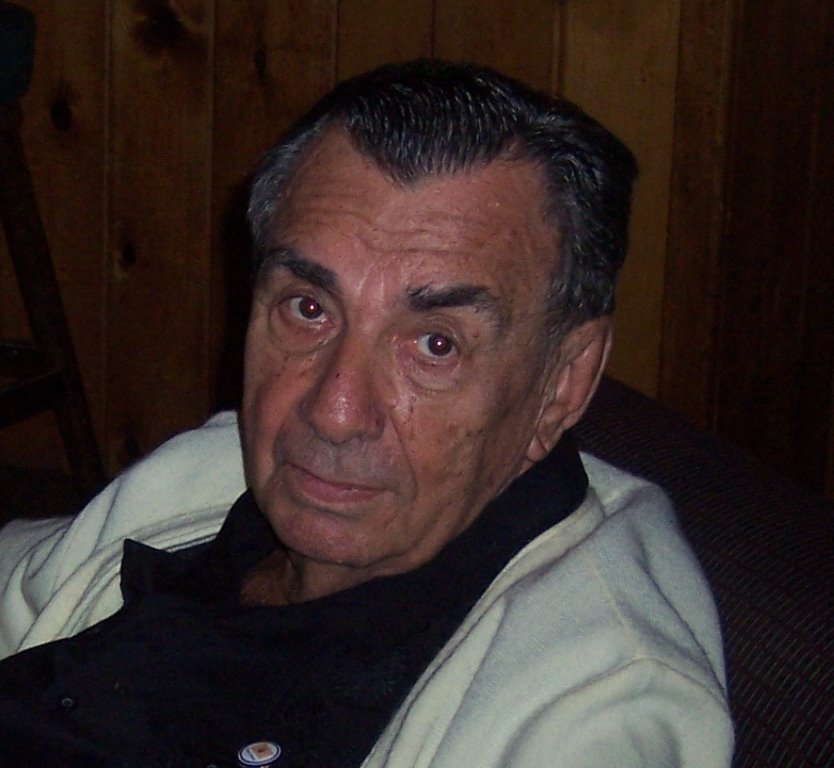 The Virgin Islands lost a lively and generous friend with the death of Harvey Henne on March 23. Harvey, born in 1924, died in Pompano Beach, Florida, where he moved with his beloved wife, Mitzi, in the late 1990s after 30 years on St. Thomas, Virgin Islands.
Harvey was born and raised in Bayonne, New Jersey, as the second son of Samuel and Gussie (nee Berlinger) Henne. He graduated from Bayonne High School before his military service in Europe in WW II, where he worked on a crash truck crew, which rescued airplane pilots after rough landings.
Following the war, he went on to a career in the family business, Sam Henne & Sons, with his father and his brother George, which distributed cheeses, eggs and other food products to businesses in the New York/New Jersey metropolitan area. Harvey had two daughters, Barbara and Susan, with his first wife, Helen (nee Albert). Three generations of the Henne family lived, worked and ran the business from a large triplex house in Bayonne. Harvey's days started at 4 a.m. as he began his truck deliveries, knowing all the shortcuts in the metro area, as well as the location of the best delis and restaurants.
After his divorce from Helen, Harvey married Mitzi (Marjorie, nee Greene) in 1964, who had three children (Jeffrey, David and Robyn) from her prior marriage to Dr. Albert Holstein, and Harvey welcomed three more young people into his life.
Following a honeymoon cruise to the eastern Caribbean in 1964 (where Harvey and Mitzi entertained guests with Harvey on piano and Mitzi singing), the couple moved to St. Thomas, U.S.V.I. in 1968. They bought a little house in Tutu and plunged into island life. Harvey worked in sales and other jobs for the local market, Lucy's, and he quickly developed a flair for advertising that eventually led him to become an advertising representative and, eventually, vice president/director of sales for the local radio station WVWI. He devoted more than 25 years to the advertising world, including as director of sales with the WBNB television station that had a short life due to Hurricane Hugo. He also created many radio jingles for St. Thomas listeners. Merchants found it hard to resist his pitch for a 30-second radio spot.
As a young man in Bayonne, Harvey became a dedicated Mason, which would become a lifelong passion. On May 2, 1973, he joined Harmonic Lodge No. 356 E.C. (English Constitution) and Zetland Chapter No. 356. He was the lodge organist while he lived on St. Thomas and wrote a march for the lodge, "Hail Harmonic." He was the glue that held together Zetland Chapter, with members traveling for meetings to Puerto Rico, Tortola, Anguila and St. Croix. Harvey, John Mendoza Woods, Gerry Raash and Cyril Harrigan were instrumental in helping the brothers of Tortola to form their own lodge, St. Ursula. They would go by boat to Tortola each last Friday for the meeting and return the same night to St. Thomas. Harvey hosted and entertained Masons from the British Virgin Islands, other Caribbean islands and Europe to bring people together from different nationalities and backgrounds. He was one of the very few to receive the District Grand Rank for his stalwart service to the Harmonic Lodge.
From his earliest years, he was active in every school club and musical activity, and he began his role as the trusted treasurer for many community organizations. He served as president for the St. Thomas Community Arts Council and was a board member of the Virgin Islands Council on the Arts. Harvey was a talented and energetic pianist, who performed with countless local theatrical productions beginning in New Jersey, later in the Virgin Islands (e.g., The Beaux Arts Ball and Carnival Parades), and finally in his later years, in Florida. If a piano was nearby, he would always find it and the show tunes would begin. Harvey also played the organ for the St. Thomas Synagogue where he was an active member.
He was predeceased by his daughter, Barbara (1995); his brother, George (2007); his second wife, Mitzi (2004); and his first wife, Helen (2014).
Harvey is deeply missed by many friends, and most especially by his family, who enjoyed his music, conversation, positive approach to life and his incredible giving spirit.
He leaves behind his daughter, Susan Henne Turner of Pompano Beach; granddaughter, Daria Charles (children: Devash and Anthony) of Fort Lauderdale, Fla.; granddaughter, Cassia Roxas of Toms River, N.J.; grandson, Justin Roxas and wife Sommer (children: Cecelia and Justin Jr.) of Toms River, N.J.; nephews: Martin Henne and wife Leslie (children: Jason and Aaron) of Boynton Beach, Fla.; Alan Henne and wife Celia (children: Joshua and Ricky) of New Brunswick, N.J.; stepsons: Jeffrey Danneman of New York City and David Holstein of Groton, Mass.; and stepdaughter, Robyn Holstein-Glass of Olney, Md. and her husband Jonathon (children: Sara and Adam).