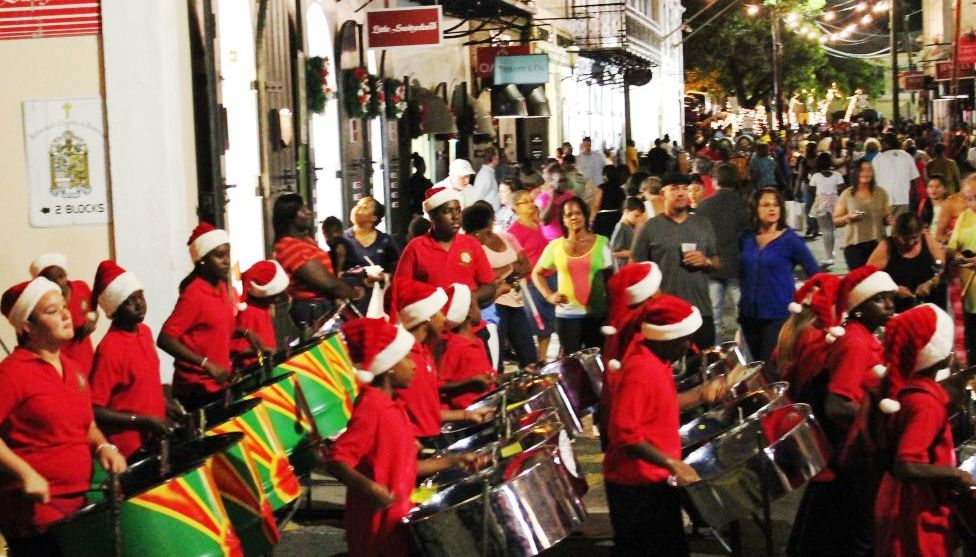 Main Street, a major daytime shopping district on St. Thomas, was full of life Friday night, with some 70 stores opening their doors to hundreds of shoppers and a dozen bands filling the air with energetic beats during the annual Miracle on Main Street.
The 2013 Miracle on Main Street is the 21st of an annual event that originally started as an effort by retailers and restaurateurs to bring downtown Charlotte Amalie back to life.
"We wanted to create a community event for the holidays that would bring the community together, bring life and night time activity into Charlotte Amalie," said Joe Aubain, executive director of the St. Thomas-St. John Chamber of Commerce, which organizes the event.
Miracle on Main Street technically started Friday morning, and at 10 a.m., a scattering of shoppers, most of them tourists, could be seen darting into stores or strolling down near-empty streets. Some ventured onto Emancipation Garden, which was opened to vendors of local arts and crafts, apparel and food items.
At around 3 p.m., police officers started putting up barricades at key roads, blocking vehicle access to Main Street and surrounding side streets. By then, parking lots in the area, including those by Fort Christian, by Government House and behind the Alexander A. Farrelly Justice Center, had been filled by shoppers eager to secure the closest parking spots to Main Street. By late afternoon, latecomers' vehicles lined the side of nearby roads, risking towing or booting by police officers patrolling the area.
By nightfall, Main Street was a big community party venue, with local disc jockeys and bands highlighting various instruments playing at different junctions of the shopping district. Locals and tourists congregated around the bands, listening to the music, dancing or taking pictures.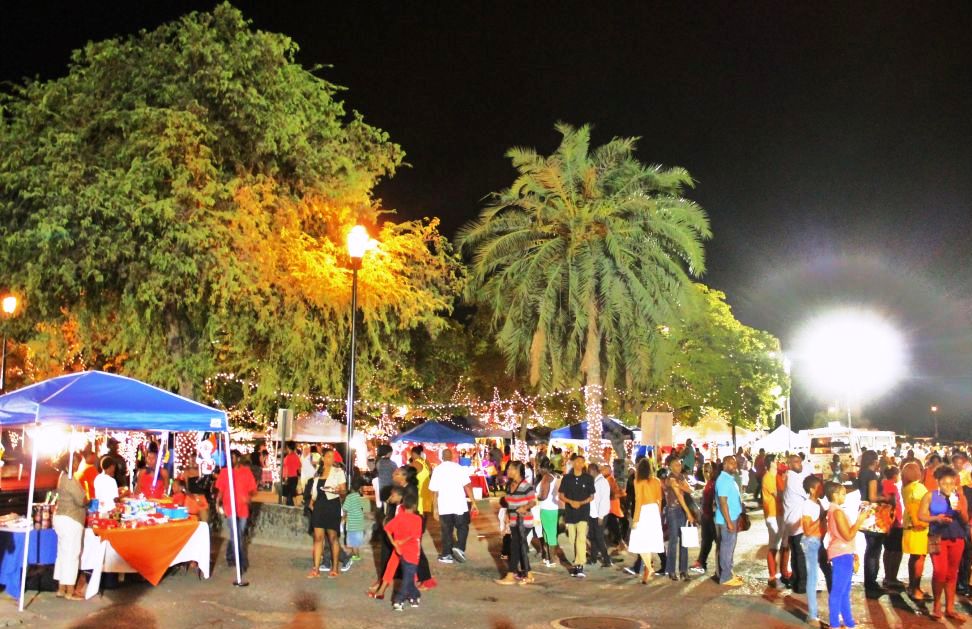 "It really all gets started after 5:30 p.m.," said Jewels store manager Vinnie Mohanani. "On their lunch break, they'll come and take a look, but by 5 or 6 p.m., people are out on the street, traffic is closed, Main Street becomes a mall, and that's when you see all the people coming in with their kids."
The crowd, which was thin during the day, swelled at night and surged into the brightly lit stores, lured by a collective drop in the prices of luxury items sold in Main Street establishments, including jewelry, watches, fragrances and electronics.
"The key thing is that so many of the stores are offering discounts, such as local discounts and incentive shopping," said Aubain about the event's ability to stimulate downtown economy. "And it's the real, official start of the holiday season … and we hope all the businesses that are open do extremely well."
Some stores, such as Dynasty Dazzlers, offered discounts up to 15 percent off all merchandise. Jewelry stores, such as Jewels and Little Switzerland, dropped the starting prices of designer and luxury brands such as Movado, David Yurman and Michael Kors. Many also threw in freebies, from designer pouches to savings coupons, for every purchase a customer made.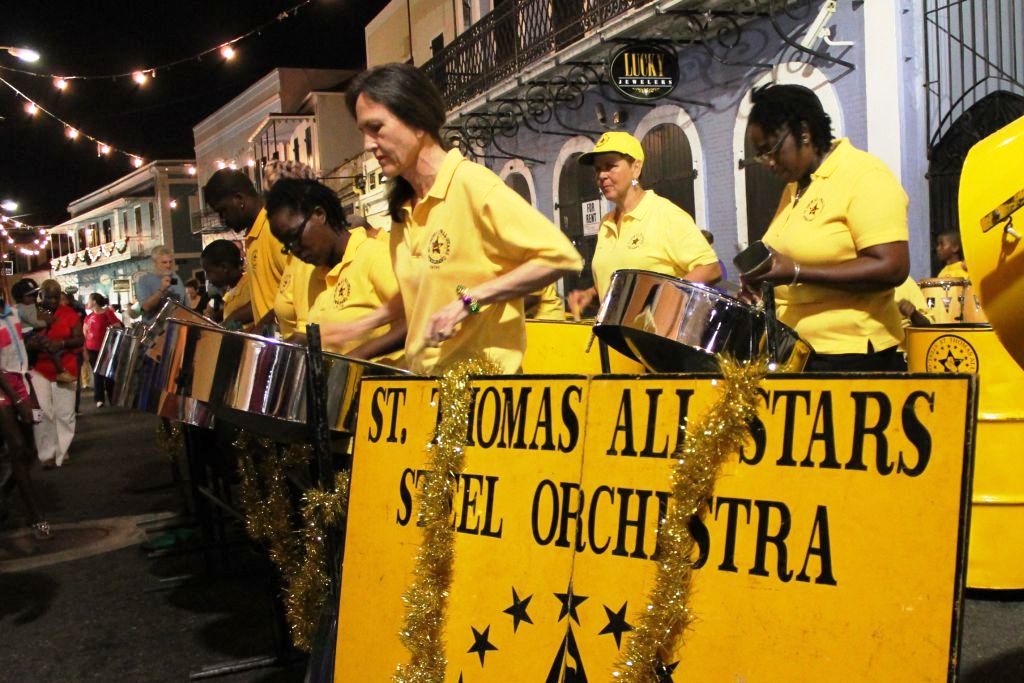 According to Mohanani, the timing of the event also has much to do with the spending urge seen in shoppers who flock the event.
"Miracle on Main Street coincides with our government pay period," he explained. "People have money. We have credit. And it's just the fun and the spirit of being able to shop in what is almost like a shopping mall environment in the States, only we do it in open air because we're blessed with such great weather."
"Miracle on Main Street is all about our local business," he emphasized, but added that hotel and villa guests also join the celebrations. "It's a great cross-section of our community that comes in, and that's what makes Miracle on Main Street so special."
According to Aubain, the combination of shopping and entertainment during Miracle on Main Street is the result of years of trial and error: learning what aspects of the event work and what do not work. The final product is what Aubain calls an activity for the family and the entire community.
"It's such a family event, people seeing people they haven't seen in a long time, as well as a way to promote downtown," he said.