Ramon Richardson was reading the Book of James one morning when he had the idea for his first film. "The tongue is sharper than any two-edged sword," Richardson read.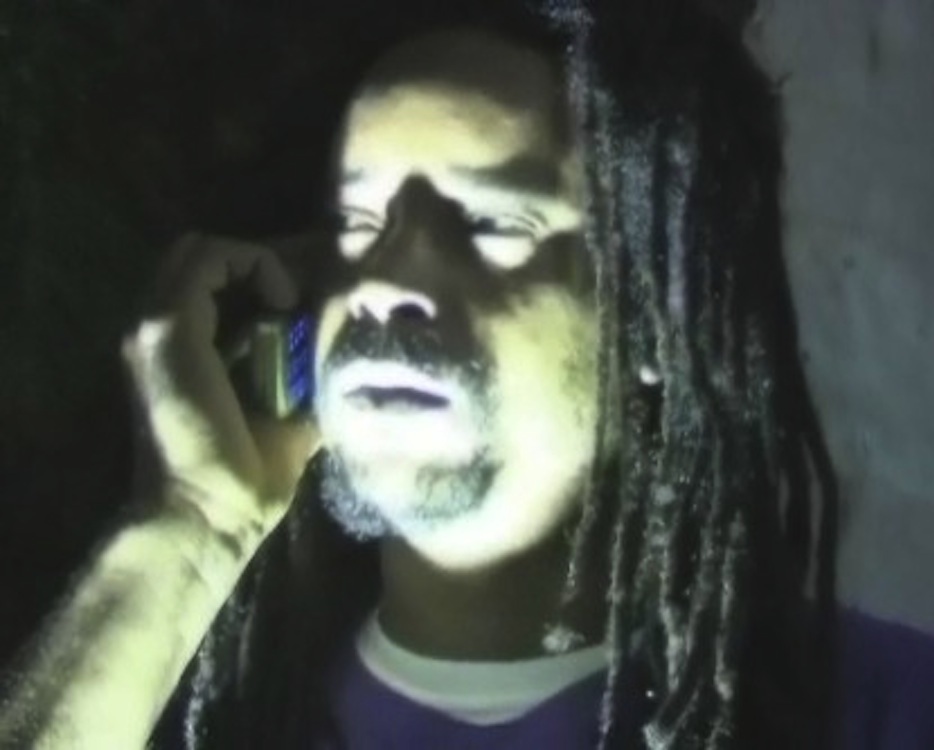 The film he created from that kernel of an idea is the story of a military veteran named Cedric who comes home looking for work only to be tempted by the fast life his best friend G-Dog is involved in. Eventually Cedric must choose which path he wants to stay on.
Richardson's movie, "Dangers of the Tongue," took three years to write, direct and produce with a total budget of $300,000. The film was shot entirely on location in St. Croix.
Richardson said he faced many hurdles to see the film come to fruition, and now he must build momentum for the film and secure a distribution deal. Richardson hopes this process will help him sharpen his craft for future projects.
Richardson also acts in the film, playing Cedric, a veteran who grew up in the Virgin Islands. Richardson is a Marine who spent four years in the active military. But he said that's where the similarities stop. Richardson said he took most of the plot for the film from his experiences in the military.
The film features some violence and sexual situations, and Richardson considers the movie R-rated because of its adult themes. But he said he believes the topics in the film needed to be raw.
"Victims need to know the warning signs. Expose them early so they can't be tricked or defrauded," Richardson said. "Once you identify this type of lifestyle you can work around it. You'll have insight to stay away from it."
Richardson currently works for a TRAXCO TV, where he produces an online horseracing show. He also directs music videos for local reggae artists including Xkaliba and the late Massiah.
Vanessa Hamilton plays Cassandra in the film and DJ Ninja P plays G-Dog. Hamilton was born and raised on St. Croix and works for Riddims and I Grade Records. DJ Ninja P is a well-known local deejay. Richardson recruited both of them.
G-Dog's addiction to crime lands him in prison in the film and Cassandra's behavior leads to her demise.
Hamilton said her character is duplicitous but her background explains why in the film. She drew from her own personal experiences to bring life to the character. "We all have a little angry streak in us," Hamilton said.
Richardson said most actors volunteered their time but that meant he had to make changes to the script on the fly. Certain actors couldn't keep their commitments and others just didn't show up.
"There were a lot of changes to keep the movie going," Richardson said.
Richardson said there were 25 to 30 people who worked on the film. It was filmed entirely in St. Croix including scenes at Frederiksted Fish Market, Harbor View Apartments and the Harvey housing community.
Richardson was born and raised in St. Croix but the idea of becoming a filmmaker was on his mind even when he was stationed in Alabama and North Carolina. He secured two developmental grants from Whitman School of Management at Syracuse University. The grants are given to entrepreneurial veterans to further their education and partially financed the film, Richardson said.
"It was enough to get editing equipment. One was $1,000 and the other was $500," Richardson said.
Richardson's goal is to negotiate a distribution deal for the movie but he is still in the infancy stages of that process. Right now he's selling copies of the movie for $20 through his PayPal account.
Richardson submitted his film to the San Diego Black Film Festival and was rejected. He also submitted his film to the Pan African Film Festival, the Zero Film Festival, the New York Film Festival and the Los Angeles Film Festival. All of the responses were less than favorable.
Richardson said some of the festivals wanted 35 mm clips for entries even though he shot the film with a Cannon XL2 MiniDV camcorder.
"I was targeting festivals for people of African descent. I'm trying to give the film a chance. But so far I haven't been successful," Richardson said.
Richardson said the moral of the film is simple but powerful.
"If you stay on the wrong side of the fence too long there's consequences to that," Richardson said. "If you have choices stay on the positive side of the fence."