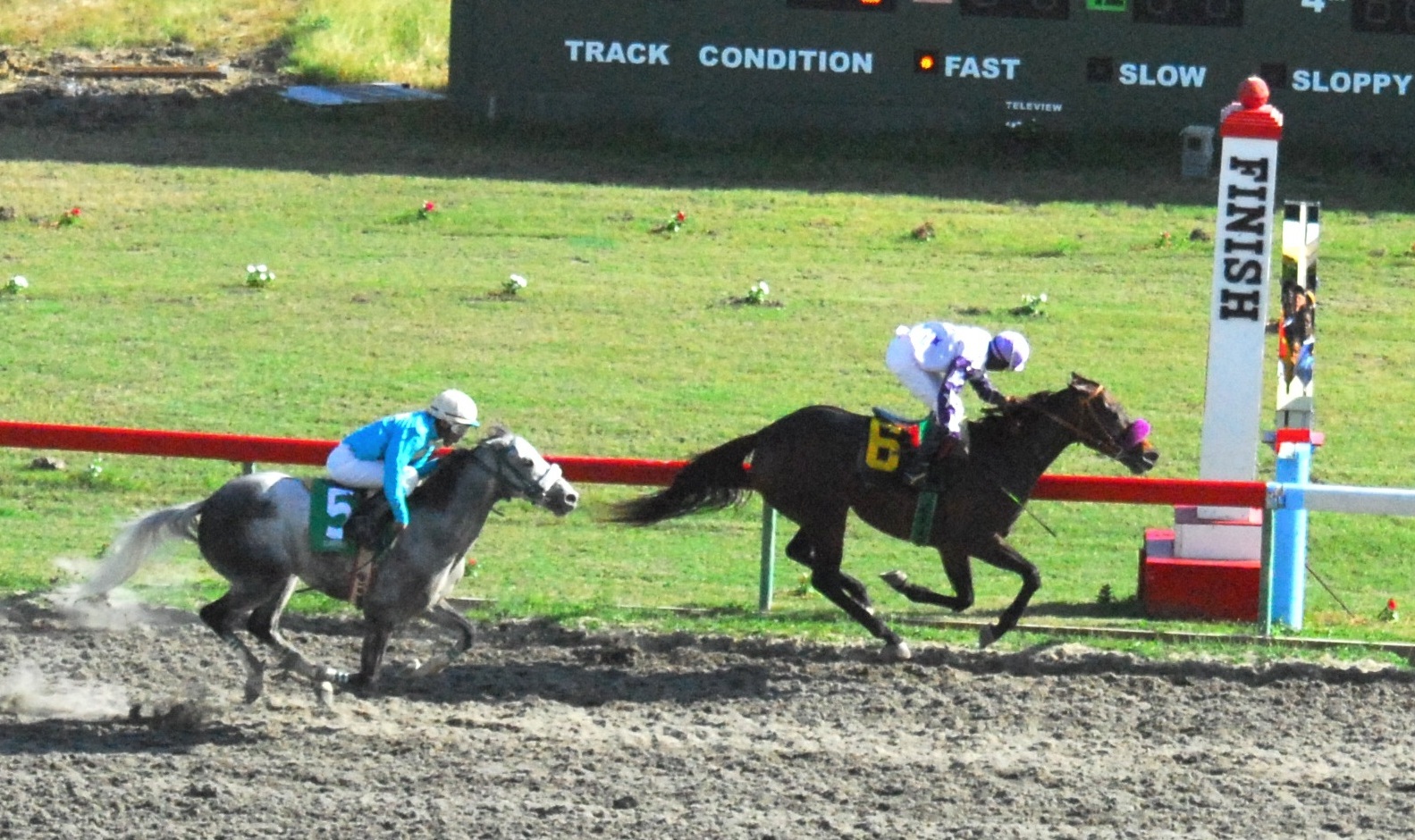 After a very successful Agriculture Fair 12-race card, TRAXCO will be back in action with a more moderate six-race card on Sunday at the Randal "Doc" James racetrack. The featured race of the day, the third race on the card, will feature some of St. Croix's top native thoroughbreds.
Leading the way, off of his dominating performance last race day is, Prince Crystal (119), who retired as champ before recently making a return to racing. Prince Crystal will be going up against four of the five horses he defeated last race that included Creation Rebel, who finished second, and Irie Ites, who finished third.
Express to Cali (116) and Dinero (116) also ran in that race. Rounding out the field and stepping up in class will be Small Fortune (114) and Super Pop (114). A repeat performance of his last race will make Prince hard to beat.
Expect the speedy Irie Ites to set the early pace with Creation Rebel ready to pounce. The Prince, however, will be rolling late and it remains to be seen if the front runners will be able to hold him off in his rush to the wire.
The rest of the day's card:
Race 1 Class N-6 C/G –M/F 5F, $5,100
1. Hanna Boss 114
2. Crystal Blessing 114
3. Diamond Colony 116
4. Master Deposit (STT, debut)114
5. Tru Gold 118
Race 2 Class I-4-5(M/F) 6F $5,200
1. Dorado Missile 116
2. Thumbleweedsn'roses 116
3. Pyrite Shelby 114
4. Excessively Classy 116
5. Star Stripe 114
6. Rasta Queen 119
7. Utuado Fire 114
8. Robadorable 114
9. Dance Mistress 117
Race 4 Class I-5 7 1/2F $5,300
1. Ala Cat 117
2. Salty Glider 118
3. Tulsa Boy 114
4. Thanks McGiverin 118
5. Black Machine 119
6. Big Thunder Reflec 114
7. Game Winner 116
8. A Bit Of Madness 117
9. Itsmidas 114
Race 5 Class I-1-3 (M/F) 7F $5,600
1. Leggy Blonde 119
2. Watch your back (debut) 118
3. Finish in Style 118
4. Prodefrere 114
5. Destiny's Arrival 116
Race 6 Class I-2-3 (C/G) 7 ½F $5,600
1. Johann Slew 116
1A. Groomsman 119
2. Blackjack Bob 117
2B. Expect Smoke 118
3. Formal King 120
4. Green Sand 119
5. San Viron 117
6. Going Blue 114