Mark your calendars! St. Croix will get three visits from Royal Caribbean's Vision of the Seas. The cruiseline plans to dock later this year on Dec. 17, as well as Jan. 7 and Feb. 22, 2013, the Tourism Department announced in a press release.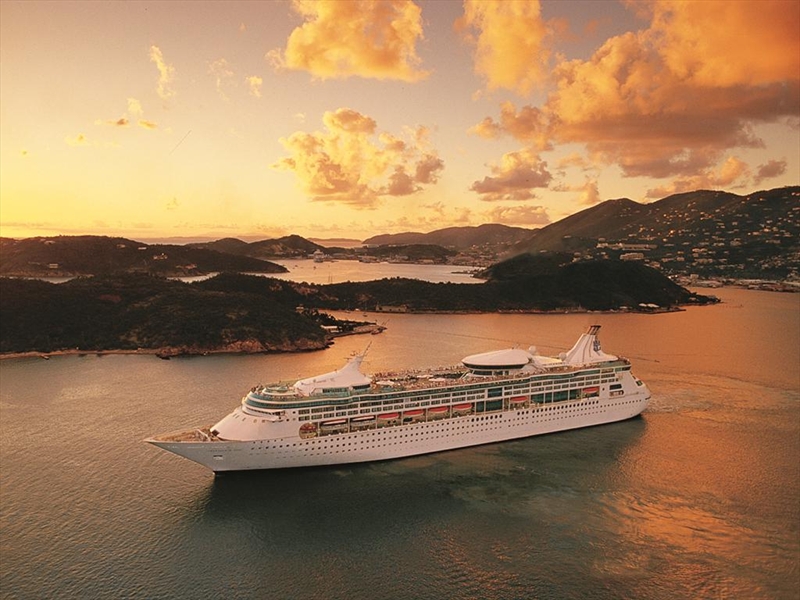 "The news comes at an excellent time, as we are aggressively pursuing opportunities to boost the number of visitors to the territory as a whole, especially on St. Croix," Tourism Commissioner Beverly Nicholson Doty said. "We expect that the outstanding experiences Vision of the Seas passengers will have on St. Croix will only serve as a case study to attract additional vessels to the island heading into the next year."
With each Vision of the Seas call, St. Croix can expect to see an influx of more than 2,400 passengers.
"Three calls doesn't sound like a whole lot, but it's over a million dollars in revenue to St. Croix," Tourism Department spokesman Allegra Kean-Moorehead said.
She said that territory-wide, cruise ship passengers spend an average of $176 per person on a visit.
Kean-Moorehead also said that St. Croix should receive about 60 cruise ships visiting between September and April 2012.
The 10-night Eastern Caribbean itinerary departing from Port Everglades in Fort Lauderdale includes a stop on St. Croix.