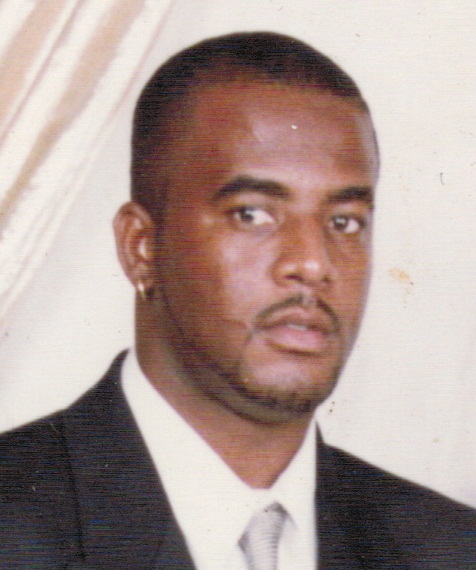 Officer James C. Charles Jr. of William's Delight died on Jan. 1, at Gov. Juan F. Luis Hospital. He was 40 years old.
He is survived by his wife, Clarissa M. Williams-Charles; son, Christopher; daughter, Ilissa; father, James C. Charles Sr.; stepmother, Veronica Charles; grandmother, Eudoria Charles; sisters: Sonia Joseph- Ganzy, Sandra Baltimore, Amanda Charles, Yvonne Stanley, Jacqueline Charles and Brenda Charles; brothers: Alphanso Nicholas, Elroy Charles, Clyde Stanley and Daniel Charles; aunt, Ascileta Simon; uncles: Wilfred Carr and Ralston Thomas; cousin, Clifford Carr; father-in-law, St. Claire N. Williams Jr.; sister-in-law, Angeline M. Muckle-Jabbar; special friends: Vitaliene Phillip, Patsy Williams, Reynaldo Rivera, Henry James, Bobby and Marlene James; the Lake and Stevens families in Antigua; the entire Williams family and numerous nieces, nephews, cousins, other relatives, in-laws and good friends. He is predeceased by his mother, Vera Charles and grandmother, Sara George of Antigua.
There will be a viewing held at 9:30 a.m. and a funeral service at 10:30 a.m. on Friday, Jan. 13, at St. Ann's Catholic Church. Interment will follow at Kingshill Cemetery.
All arrangements are by James Memorial Funeral Home Inc.