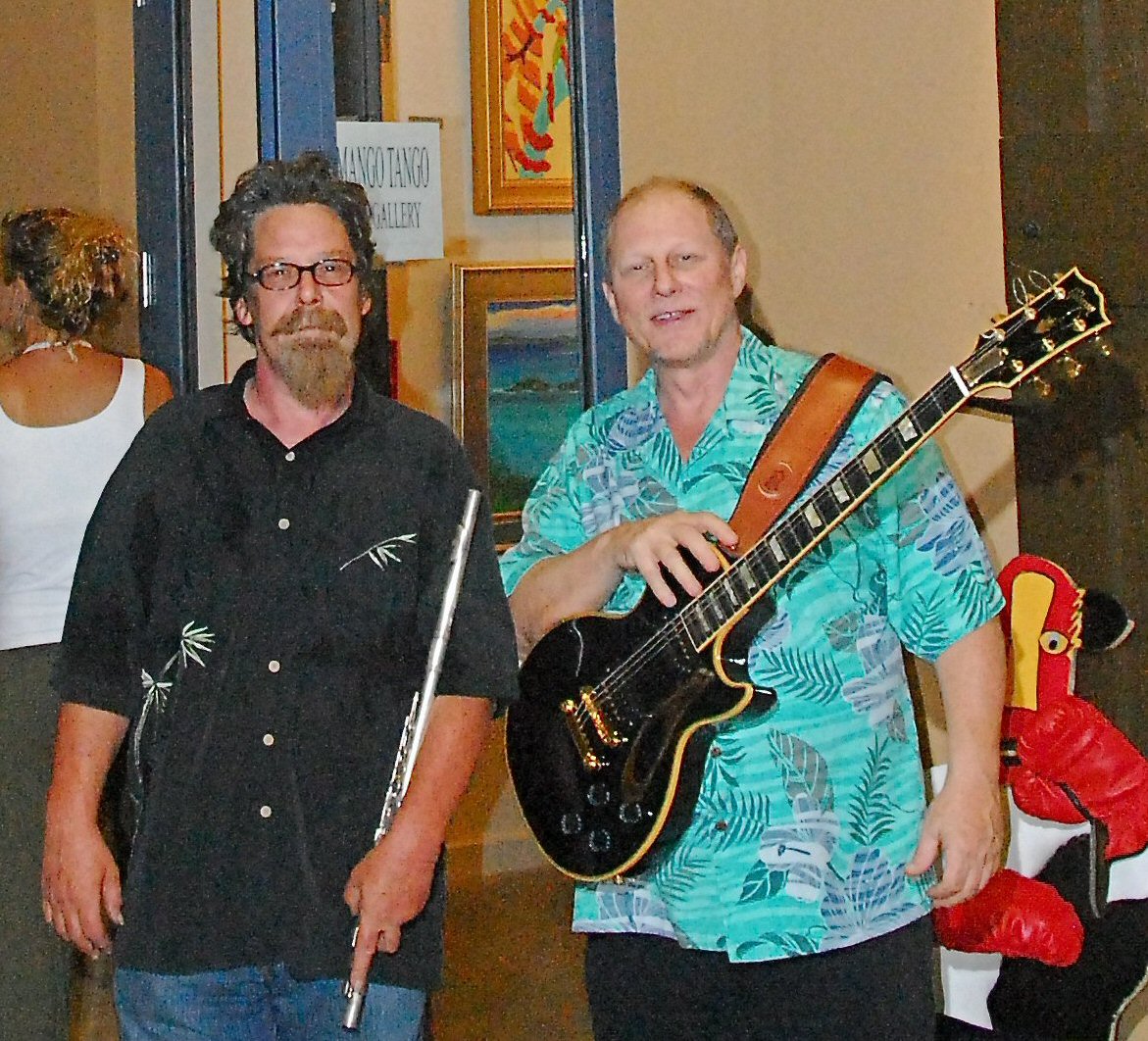 Mango Tango Art Gallery on Raphune Hill will open the season with its Yuletide Show from 5:30-8:30 p.m. on Friday, Dec. 2. Watercolorist Carol Carter, mixed-media artist Amanda Arguello and ceramicist Mary Stratford will present new works. The band 2 Blue Shoes will play original and interpretive blues. During the rum punch reception, the gallery will present hourly raffles. (No purchase is necessary.) Gallery lovers from St. John will be provided with two return shuttles to Red Hook at 8:30 and 9:30 p.m.
Amanda Arguello entered the St. Thomas art scene after earning a BFA from the University of Colorado. She actually began behinds the scenes as gallery co-owner Jane Coombes' assistant in Mango Tango. One of her major contributions during her year-long work was the addition of photography to Mango Tango. One of her mentors is internationally acclaimed art photographer Albert Chong.
While continuing her graduate studies in Colorado, Arguello has exhibited in three Mango Tango shows. The current exhibition definitely shows Chong's influence. The current mixed media group is created through encaustic (a beeswax-and-resin medium), photographic transfer and epoxy on hardboard rather than just photography. A viewer familiar with Chong's collages and installations will definitely see a connection. First, Chong feels that art should always be challenging and that too much photography "leaves us with nothing more than bland, boring frames that are now supposed to act as templates with which we must input and extract meaning." On view are nine creations, six of which are multiple works that comprise one painting. Each painting sparks with originality.
Carol Carter creates images that suggest a sense of motion and dimension. Carter teaches workshops in Europe and the United States in water media and acrylic for intermediate and advanced painters. Coombes said, "Carter's energetic style and enthusiasm for painting and teaching encourages personal creative expression and a love for the artistic process." Her work has won numerous awards and her paintings have appeared in various art books and magazines, both in the United States and in Norway where she has been invited to work as a resident artist in Oslo during three separate stays.
For the Yuletide Show, Carter has painted a dozen small watercolors which are 16 by 20 inches in size when matted. Gallery go-owner Smokey Pratt said, "Carol created these from her visit to St. Thomas when she exhibited with us last February. We decided the holiday exhibition would be a great time to introduce affordable masterpieces as a possible gift option."
Mary Stratford is a former resident of St. Thomas. However, she is now based in Ceiba, Puerto Rico, where she has combined her love of cooking, creating ceramics and sailing. She works as a freelance chef on yachts but when not at sea she creates magnificent ceramic works, which are either functional or pure works of art. In Puerto Rico, her works may be seen in the Maji Gallery at the foothills of El Yunque National Forrest or at Siddhia Hutchinson's Gallery in Vieques. Mango Tango Art Gallery is presenting her work for the first time.
Neighboring restaurant Randy's Bistro offers a variety of $12 dinner specials. Reservations are recommended. The show continues for one month. For more information, call 777-3060.