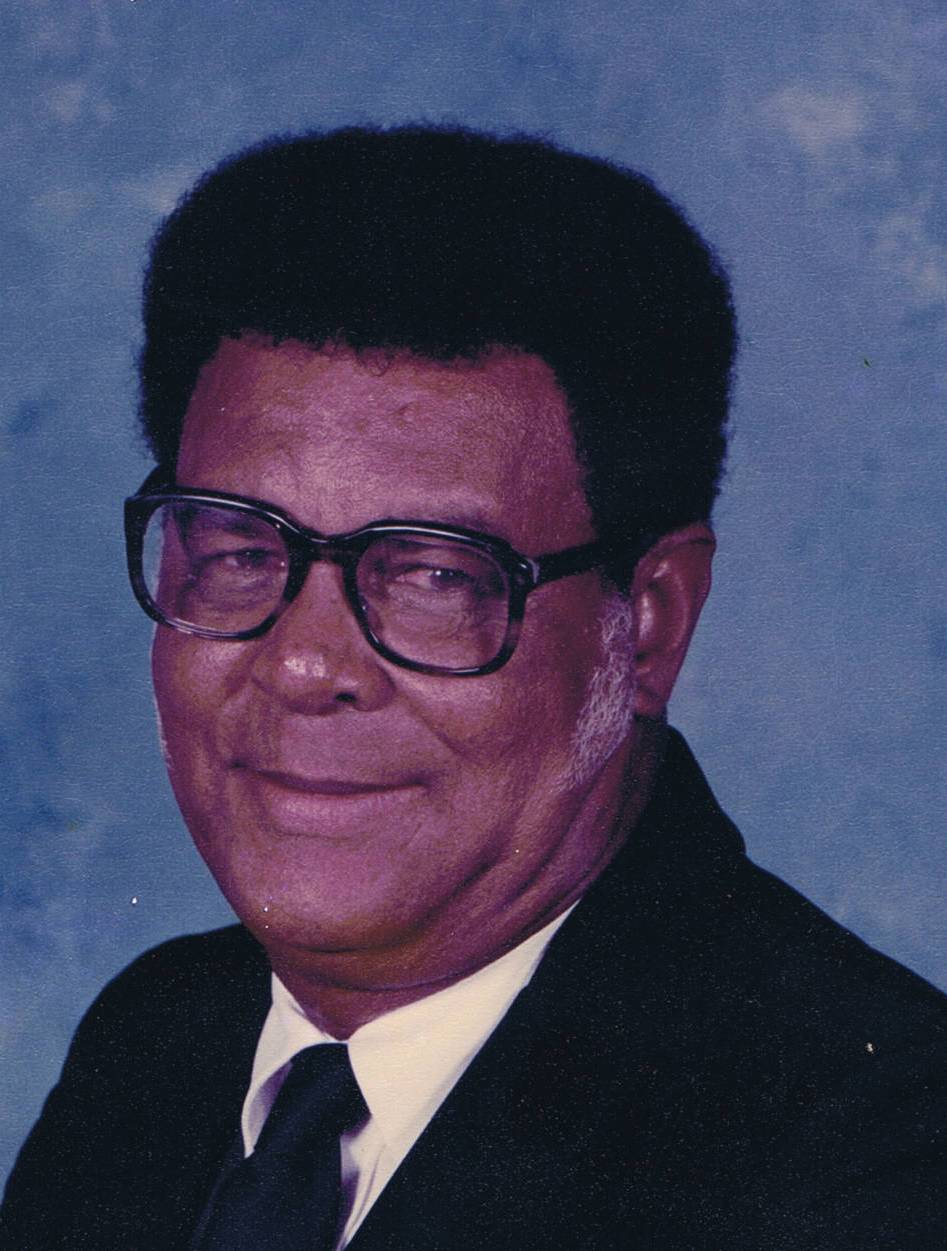 Cecil Burnett Frett died on Nov. 4 at his residence. He was 79 years old.
He was preceded in death by his son, Cecil Wilburn Frett, and sisters, Helen Penn and Avis Rogers. He is survived by his wife, Vadis Eugenie Penn-Frett; sons: Baldwin Frett and Joel Jackson; daughters: Icylma Frett-Scatliffe, Merlene Frett Smith and Faye Reed-George; brother, Berrisford Smith; aunt, Eda Flax; grandchildren:
Rudence K. and Chantal Duruo-Scatliffe, Kai A. Scatliffe, Anya Frett, Akeem Frett, Lavonna Frett, Mekeba Frett, Baldwin K. Frett Jr., Lance Corporal Winston J. Smith (USMC), Khadija Blyden, Lakienya R. Frett, Leeone A. and Nicole Frett and Leianne S. Frett; and great-grandchildren: J'Naejah A. Scatliffe, J'Nailah K. Scatliffe, Kylie L. Scatliffe, Leilani Hogan, Leiah Hogan, Leiel Hogan, Aria L. Frett-Francis, Jelan A. Frett, Jeniya A. Frett and Kamalee Lynch.
He is also survived by nieces: Melony Penn-Doyling, Verda Penn-Frazer, Cora Penn-Smith and Claudette Smith; nephews: Roy Penn, Bennet Penn, Randy Penn, Lionel Swan, Cromwell Berrisford Smith Jr., John W. Smith MD, Allen "Woodrow" Smith and Sean Smith; son-in-law, Rudence "Rudy" Scatliffe; sisters-in-law: Olla Smith, Eleanor Penn-Parrilla, Ileta Penn-David, Caroline Penn-Blackwood, Bianca Penn-Creque, Reubel Penn-Smith, Susan Penn-Bailey and Kittie Penn-Grant; brothers-in-law: Carl, Richard, Gafford, Charles Jr., James, Cecil, Franklyn and William Penn; godchildren: Debra Turnbull and Justin Gould; special nephew and caretaker, Wesley Thomas; and special niece-in-law, Sharon Thomas.
Other survivors include: Roosevelt St. C. David, the Flax tamily, the Frett family, the Duruo family, the St. John Taxi Association, Vashti Boynes, Aunt Delita O'Connor, Martin Victorin, Michael Francis, Elvis George, Celine Joseph, Chris Walters, Kitch Williams, the Brewster-Angol family, Celso and Edith Principal, Debbie and Laverne Roberts, Claude Williams, Mya Powell, Margaret Charles, Victorine Sullivan, Caneel Bay Management and staff, Dennis Callwood and the Caneel Bay waitstaff, the Caneel Bay Taxi drivers, the family of the late Hugh Roy Varlack, Percy and Shawn Sprauve, Ishmael Scatliffe, Myrah Keating Smith Health Center staff, Sonia Penn and family, Iris Venzen, Stanley and Carmen Hedrington, Laura and all the neighbors in the Valley, the Frett, Varlack, Penn, David, Scatliffe and Smith families; and other relatives and friends too numerous to mention.
There will be a viewing held from 5-7 p.m. on Friday, Nov. 18, at the Davis Funeral Home Chapel. A second viewing will be held at 9 a.m. followed by a funeral service at 10 a.m. on Saturday, Nov. 19, at Nazareth Lutheran Church, St. John. Interment will be at Cruz Bay Cemetery.
All arrangements are by Davis Funeral Home, 774-1464.