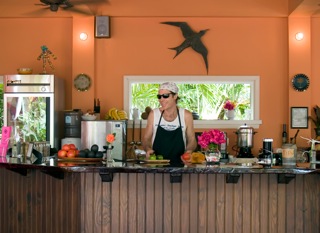 Jonathan P.B. Lowis, who was born in Edinburg, Scotland, Dec. 13, 1956, died peacefully at home Nov. 3. Jonathan made St. Croix his home for 18 years and touched the lives of many through his passion, the Lalita Restaurant.
He is survived by his loving wife, Dr. Cheryl Wade, mother of Mairi; younger brother, Dominick; and children: Fergus, Frederick and Natasha, who mourn his passing tremendously.
In lieu of a funeral service, well wishers are asked to light a candle and offer a prayer for his safe passage. A celebration of Jonathan's life will be held at Lalita Courtyard from 5-11 p.m. on Dec. 13. Come and enjoy us in remembrance of his remarkable life of service through his love of beauty and food.