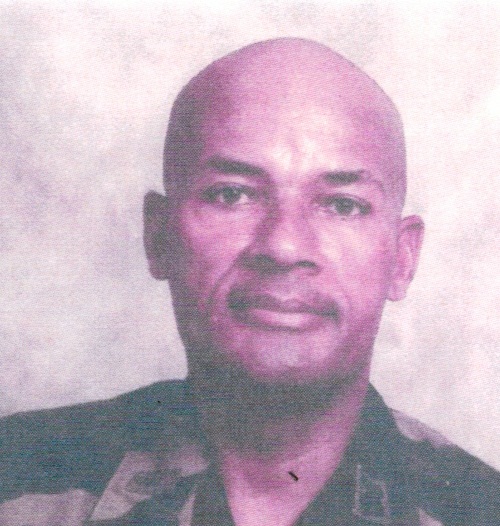 CW03 Hugh K. Forte, also known as "Chief" or "Bage," of Estate Peter's Rest died on Oct. 10, at Jackson Memorial Hospital in Miami, Florida.
He is survived by his wife, Alda Henry Forte; sons: Marcel, Duane, Steve, Angelo, Easton and Bliss; daughters: Masaku, Paula, June and Michelle; grandchildren: Amanda, Amaru and Vernale; siblings: Norma Forte-Hughes (Anguilla), Grethel Payne (Barbados); brothers-in-law: Hon. Herbert Hughes-chief minister of Anguilla, David Thompson (Canada) and Lloyd Henry MD. (St. Croix), Ret. Lt. Col. David Henry, Irvin Henry Jr.(Calif.), Keith Henry and Owen Burke (St. Thomas); sisters-in-law: Eileen Henry-Huggins, Carolyn Henry and Norma Burke; nephews: Hon. Hayden Hughes, Brian Hughes, Osie Thompson (Canada), Carl Thompson (Canada), Graig Hughes (Anguilla), Lloyd Henry, Jamile Smith, Mavrille Smith, Pierre Smith, Roy Jackson, Maurice Jackson and Orlando Huggins; nieces: Monique Huggins, Carla, Laverne, Lettitia, Carmen Henry, Lisa Jackson, Cherie Forte-Brown (Barbados), Malyma Thompson (Canada) and Monique Burke; as well as other relatives and friends too numerous to mention.
There will be tributes at 9 a.m. and a funeral service at 10 a.m. on Sunday, Oct. 23, at Peter's Rest Seventh-day Adventist Church. Interment will follow at Kingshill Cemetery, Veterans Section.
In lieu of flowers, please make contributions to purchase in his honor a continuous dialysis machine for Gov. Juan F. Luis Hospital Intensive Care Unit. For more information, please contact the family at 778-5026 or 778-8145.