A handful of family, friends, and airmen gathered Tuesday morning at Henry E. Rohlsen Airport to say goodbye to the 285th Combat Communication Squadron's commander, Maj. Glenda Mathurin-Lee, as she deploys to Manas Air Base in Kyrgyzstan in support of Operation Enduring Freedom.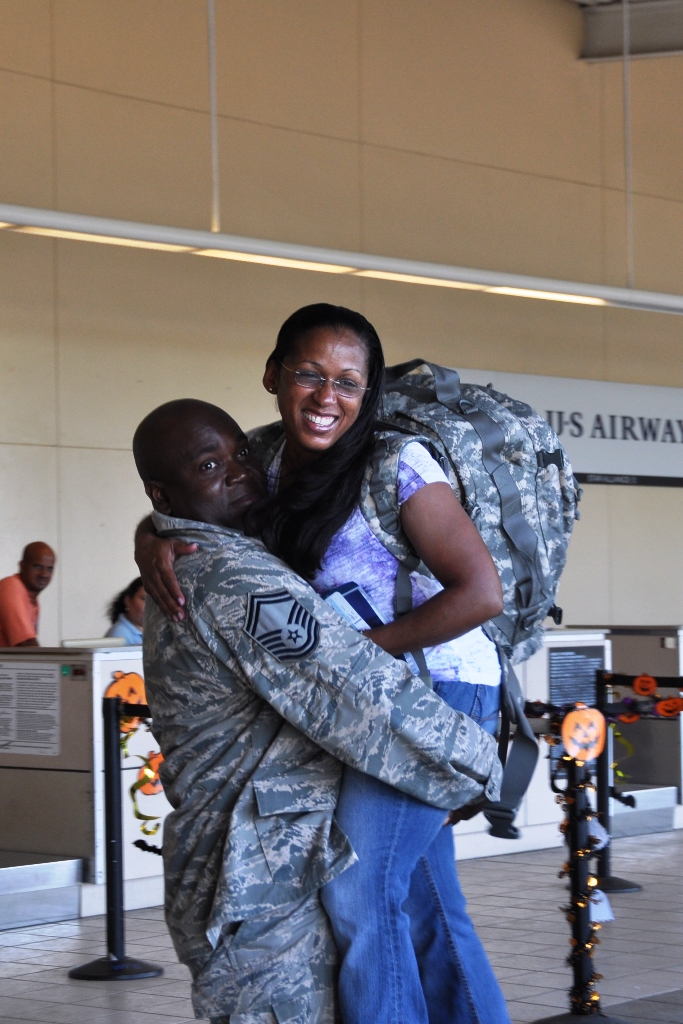 Mathurin-Lee is the commander of the only Air National Guard (ANG) squadron in the U.S. Virgin Islands. Based on St. Croix, the unit is comprised of a mere 57 members, compared to the ANG's total membership in the territory of 71 airmen.
Unlike traditional V.I. Army Guard units, which collectively are made up of more than 800 troops, the VIANG's single squadron will likely not deploy its entire unit. Instead, airmen have been volunteering for specific slots that need to be filled by the Air Force Expeditionary Force.
Currently, there are four members already deployed to Iraq: Master Sgt. Renee Samuel, Technical Sgt. Aretha Ventura, Staff Sgt. Michelle Magras, and Airman First Class Roy Joseph. Mathurin-Lee said she is just taking her turn so she can set an example for her unit.
"As a commander, I send everyone out the door on deployments, and now I get to lead by example," Mathurin-Lee said. "I'm perhaps a little apprehensive about the unknown, but confident that the journey will go well."
Although she will be serving a six-month tour as a flight commander in a non-hostile area — a base that supports troops in Afghanistan — it still causes apprehension to her two daughters, Chyanna and Cherelle.
"I am happy, but sad at the same time," said 15-year-old Cherelle. "Happy that she's getting a new look at what is out there, but it makes me sad that my mom's leaving, especially because we have such a close relationship."
Mathurin-Lee's husband, Neville Lee, is also in the ANG, but isn't worried one bit about his wife's safety, or about being the sole-parent for six months.
"Of course I'm going to miss her because she's never done this before, but it's all good, I'm proud of her," Lee said. "She just has to remember to do three things while she's gone: listen, learn, and share her experiences with others, and then she needs to bring back what she learned."
While there were some tears at the airport, most of the airmen seemed to look at the bright-side of the deployment.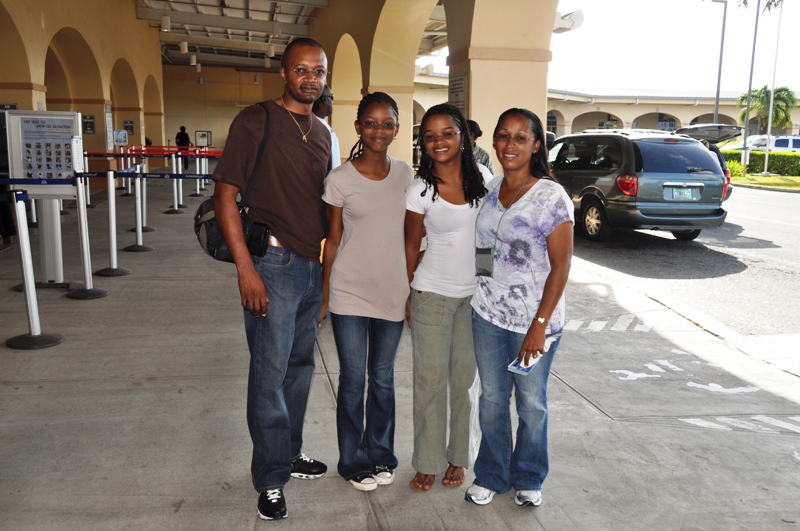 VIANG's Chief of Staff, Col. Jeffrey D. Buckley, summed it up when he said, "It's a grand opportunity for her to experience what our servicemen are doing in the Far East. She can bring back the lessons to those who haven't deployed yet."
The next 285th member who will be deploying is Master Sgt. Stephen Charles. He will head to Kandahar, Afghanistan, sometime in November, and is looking forward to the exposure and experience.