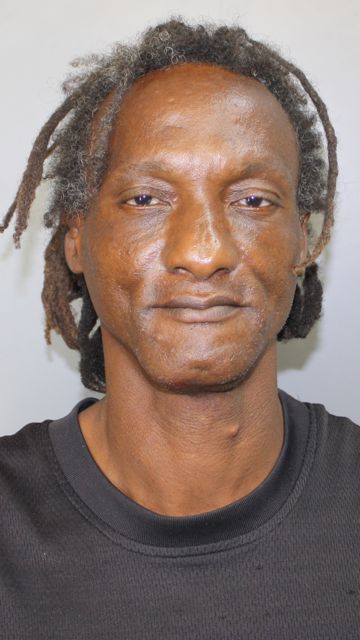 A homeless man believed to have stabbed another man to death Tuesday was arrested within minutes of the crime, the St. Croix Police Department reported.
Clifton Lewis, also known as "The Runner," was charged with first-degree murder after police found him at the scene of the crime.
Officers from the Ancilmo Marshall Command were on routine patrol at about 6 p.m. Tuesday when they were dispatched to investigate a reported stabbing. They arrived on the scene momentarily and detained the suspect without incident.
A large knife was also recovered from the murder scene and will be tested to determine if it was the murder weapon.
Emergency medical personnel were also on the scene within minutes and attempted to resuscitate the victim, who was later identified as 56-year-old Alfred Cordice. Police said the victim has apparent stab wounds along with other bruises on his body.
According to police, Cordice's address was listed as Estate Strawberry, while the suspect, Lewis, resided at a Frederiksted shelter.
Tuesday's homicide was the 32nd in the territory this year, the 23rd on St. Croix.
Lewis was held on a $1 million bail and remanded to Golden Grove Adult Correctional Facility pending his advice of rights hearing.
St. Croix Police Chief Christopher Howell commended the officers for their quick response to the scene and for the swift apprehension of the suspect. He also thanked the community for the subsequent calls to his office and to detectives which provided additional information on the crime.