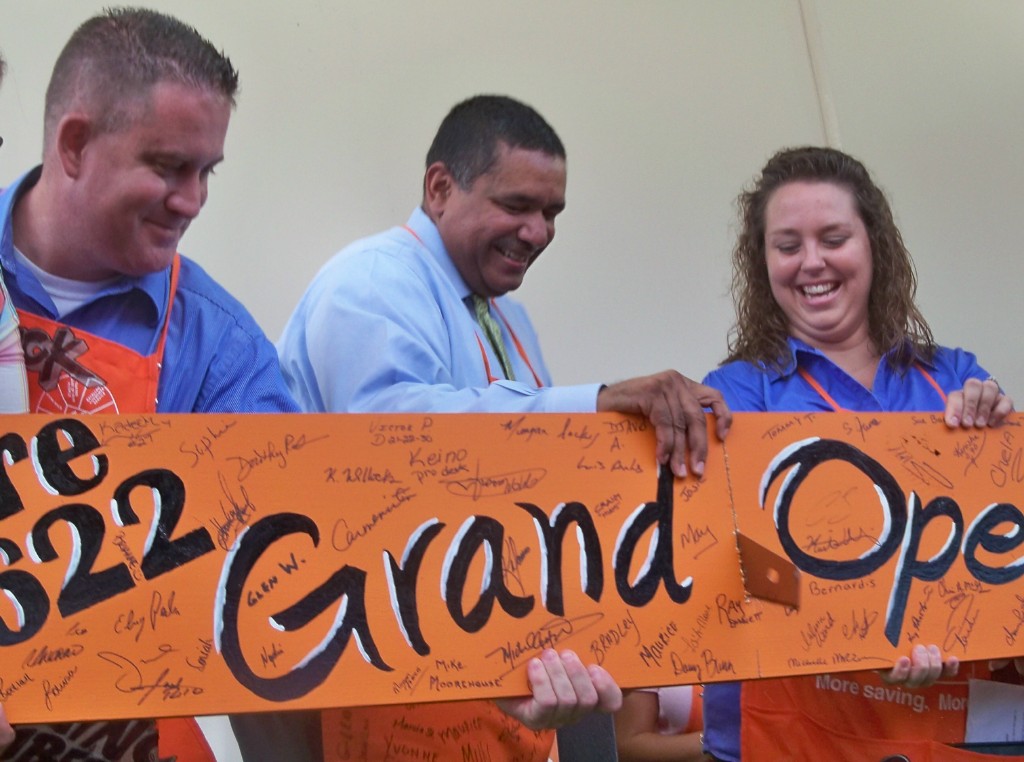 A huge crowd, eagerly anticipating the grand opening of Home Depot on Melvin Evans Highway, stood in line Wednesday to get a firsthand glimpse of all the home improvement giant had to offer.
"I've been waiting for this for a long time," said 93-year-old Crucian, Otto Tranberg, standing in a spot right by the main entrance under an awning as it started to rain. "This is great seeing the island moving ahead. It is good for the young people to be able to shop here and be able to afford to build their own homes."
"I have been waiting since I heard they were coming to St. Croix to buy appliances and home improvement items," Justina Joseph said. "I am very, very excited about the prices and the wide variety of merchandise."
The principals and property owners leaked plans for Home Depot and the Island Crossing Shopping Center in September 2007 at a Legislature rezoning hearing. Developers broke ground in October 2009; and in March, Home Depot set Sept. 15 for its opening date.
They did it a day early.
"We completed the building project with divine intervention," said Jim Watson, president of Caribbean Development Partners. "Seriously, we worked with some very good professional people. Home Depot has opened 2,245 stores; it's not like this is their first rodeo."
He added that working with the community has gone very well, and the excitement about the store from the beginning has been amazing.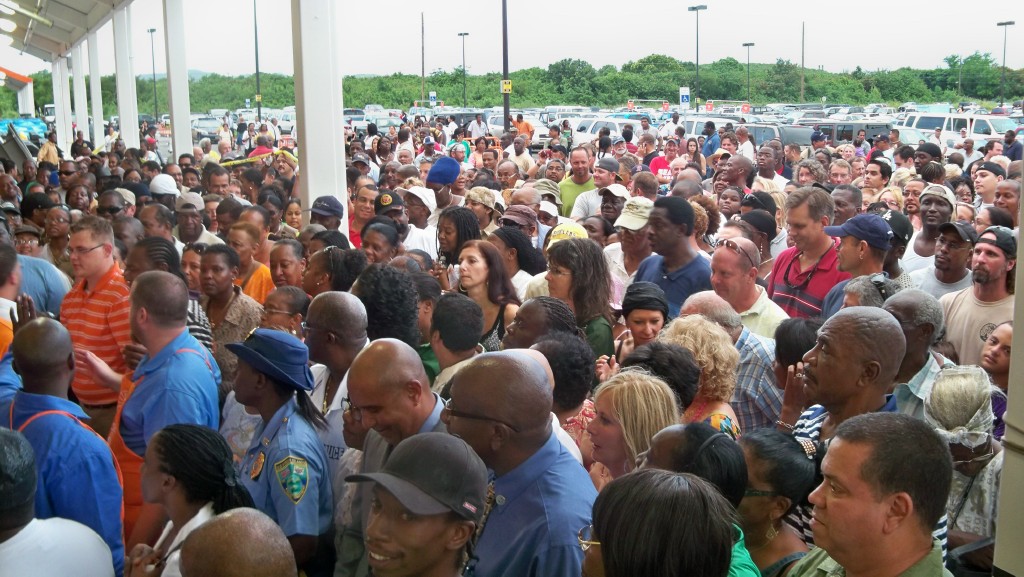 With a handsaw, Gov. John P. deJongh Jr. cut a board adorned with the signatures of more than 100 St. Croix Home Depot employees. He said that only one other Home Depot store has opened in the last 12 months, which says something about the economy on St. Croix.
"They have over 150 full-time equivalent employees," deJongh told the crowd eagerly waiting to get in the store and shop.
Former Sen. Violet Anne Golden said Home Depot is just what the economy of St. Croix needs. "The employment opportunities and the tax base are good," Golden said.
Hector Padilla, Home Depot's regional vice president of South Florida and Puerto Rico Division, said he has never seen a turnout for an opening like the crowd on St. Croix. He estimated there were more than 1,000 people on hand. The parking lot was full, and the dirt front lot at Island Crossing took care of overflow parking.
"Since day one, the energy level about the store has been tremendous," Padilla said.
The crowd was orderly, and around 20 people at a time were let in by store associates.
People were buying grand opening specials like an orange St. Croix Home Depot bucket for $1.99 and blue-dyed orchids for $39. Home Depot employees gave out refreshments prepared by The Galleon restaurant.
Helping customers was sales associate Kenisha Henderson. She said she is very excited about the opportunities offered working at Home Depot. "I am happy I got the job here," she said, adding that the "management is great and so are the benefits. I am ready to move mountains."
As he was leaving, shopper Paul Clark said he hoped the prices stay the same as opening prices.
"We really needed Home Depot," Clark said.