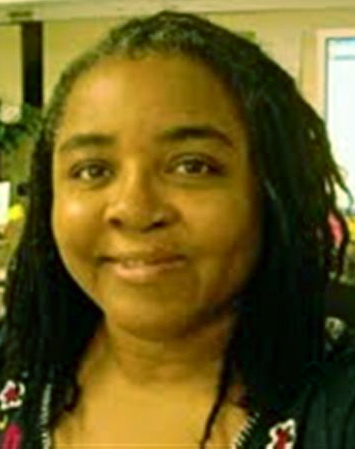 Radio host, community activist, Carnival commentator, Anita Davis is one of those bigger than life personalities. Yet she knows to leave her ego in her back pocket. It's likely the secret to her success.
Davis really cares what people have to say. She enjoys the process of drawing them out. "It's a gift," she says.
For years Davis shared that gift with the community. Her voice would be familiar to anyone living on St. Thomas from the mid-1980's, first on WSTA radio, then WVWI, Davis listened respectfully to all her callers, giving each the respect she felt they deserved.
"I'm not a celebrity," Davis says today. "Fred and Polly Watts are celebrities; they started Harmony 'Dem years ago. They have October Sunday year after year. They give so much to the community. I've been honored to have them on the show."
"That's what it's about," Davis says this week while reflecting on her many-faceted career, "giving people a chance to share with one another. Respecting other's views, developing a sense of community."
Davis is in her third, and she says. last, incarnation on the island.
"It's meant to be," she says with a smile. "This is my home."
She first arrived on St. Thomas in 1983, to be with what she calls her "unconventional" family. After a short stay, she went back to the mainland where she worked at radio stations in Ohio and Georgia.
When she came back in 1987, she joined WSTA , where she stayed until 1996 and where she says she got her radio chops.
"Funkyman (Andrew Shachove) and Brownie (Irvin "Brownie"Brown) taught me all I know," she says with a laugh. "They'd just go and leave me with the mike."
Randy Knight purchased a newly rebuilt Radio One at Gregerie East in Crown Bay in 1996. He invited Davis to come aboard, and she was eager to take on more responsibility.
And she did. She was program director, producer of the Paradise Communique and Community Calendar features, and host of the Community Exchange morning talk show. Then, after hours, she conducted aerobic workouts at Local Bodyz.
"I was exhausted," she says of the time preceding her next move. "It wasn't just the morning radio show; it was everything, the 24-hour nature of that work."
In 1999, she left Knight Quality Stations and moved to Powder Springs, Ga., a tiny Atlanta suburb, where her parents had moved.
Which brings us to that family.
"It's a story in itself," she says.
Born in Brooklyn, Davis found her new family when she was a member of a New York theater troupe.
"My best friend was their daughter, also Anita. They must have wanted two Anita's," she says with a laugh. "She's Anita 1, and I'm Anita 2."
In Georgia, Davis explored more Internet possibilities, and wound up working for the Internet Service Provider EarthLink, where she was a trainer for the Customer Excellence and Loyalty Division, a job she loved.
"I talked with people who didn't know anything about computers, who just figured they were an e-mail machine. They had no idea of the opportunities in cyberspace. These were mainly rural people, they were reticent. I drew them out, and created a customer service template."
"A member of my staff questioned spending time this way," Davis recalls sharing a bit of down-home philosophy. "I said if these people knew this right off, you know, you wouldn't have a job."
"I don't know how I became the trainer," Davis says. Obviously, EarthLink did. However, a funny thing happened on Davis's road to corporate success.
"While I was away on a Hawaiian vacation paid for by the company for a job well done," she says, "I came back to find I had no job. They had moved my division to Pasadena., where they wanted me to move. About that time I got a call from an old friend on St. Thomas."
That call turned out to be the answer, she says. "I came home," Davis says "You go kick a leg up and see what happens. An old boss beckoned."
What happened was three more years with Knight Quality Stations, doing programming and project support at the three stations – WVWI/Radio One, WWKS/Kiss-FM and WVJZ/Jamz – as well as doing a number of administrative duties. And let's not forget AMVI, her immensely popular radio talk show.
Again, unchartered waters opened.
"I wasn't looking for a job," Davis says, "when a friend called and asked me if I'd be interested in working for Nancy Anderson Villas. I took a deep breath," Davis says. "I'd put in seven years at WVWI. I liked Nancy, I like her work ethic. I'm happy."
And she is now the IT manager for McLaughlin Anderson Luxury Villas.
"I love it," she says, "and I get to use my communication skills. We produce blogs, a newsletter, and I work on the website."
As of May this year, Davis is back on the radio. DaVybe 107.9 Fm, Mondays from 7 p.m. to 9 p.m., where she is totally at home.
"It's great," she says. "I get to play whatever I like, from King Derby to Frank Sinatra, and now and then, do some commentary on different issues."
A vibrant personality, easy to talk to, always with an eye to the humor of life, Davis sees herself as "ordinary."
"All you have in life," she says, "is serving God and helping others. That makes me feel good."