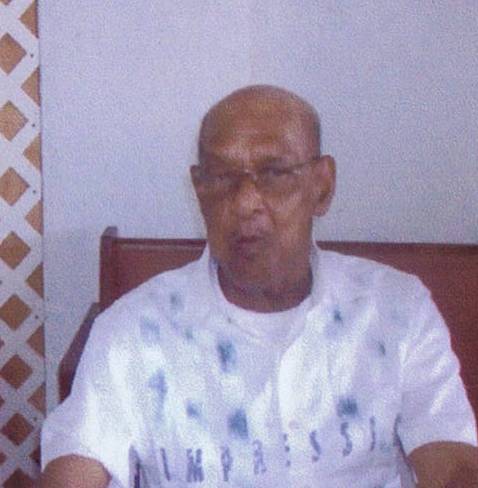 Roy Anthony Gomez died on Sept. 3 at his residence.
He is survived by his sons: Roy King, Kevin King and Julien King; daughter, Valencia King; brothers:
Eric Gomez, Riel Gomez, Alvin Gomez Sr. and Wilfred Gomez Sr.; sister, Valncia Gomez; grandchildren: Kiana Niles, Keliah Niles, Sharmaine King, Amoni Hernandez, Roy King Jr., Ail King, Reese King, and Kevin Niles; friend and former sister-in-law, Audrey Smith; special friend and caregiver, Roselda McKenzie; many cousins including: Deborah P. Gomez, Bernice S. Gomez and Cassilda Gray; numerous nephews and nieces; special friends at Ebenezer Gardens including Leila Felix, Shawna Venzen, Karen Andrews and the residents; as well as other relatives and friends too numerous to mention.
There will be a viewing held at 9 a.m. followed by a funeral service at 10 a.m. on Thursday, Sept. 15, at the City Seventh-day Adventist Church. Interment will be at Eastern Cemetery.

All arrangements are by Davis Funeral Home, 774-1464.