The 2011 hurricane season will see an above average number of storms, the Colorado State University team of Phil Klotzbach and William Gray said this week. Hurricane season runs from June 1 through Nov. 30.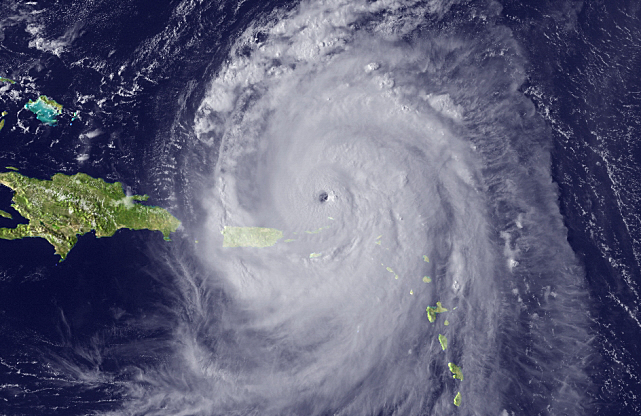 The team anticipates 17 named storms, nine hurricanes and five major hurricanes with sustained winds of 111 mph or greater for the 2011 hurricane season. The long-term average stands at 9.6 named storms, 5.9 hurricanes and 2.3 major hurricanes.
"There is significant uncertainty with this earliest outlook, issued six months prior to the start of the hurricane season. Given the current upper ocean heat content anomalies in the tropical Pacific, we believe that El Nino conditions are unlikely. This could mean a more active hurricane season," Klotzbach said.
The team predicts the probability of a major hurricane making landfall in the Caribbean during the 2011 season as 62 percent. The average for the last century is 42 percent.
The hurricane team's forecasts are based on the premise that global oceanic and atmospheric conditions such as El Nino — a periodic pooling of warmer water in the eastern Pacific — and tropical Atlantic sea surface temperatures that preceded active or inactive hurricane seasons in the past provide meaningful information about similar trends in future seasons.
The team will issue seasonal updates of its 2011 Atlantic basin hurricane activity forecast on April 6, June 1 and Aug. 3.
These forecast numbers for 2011 are close to the active Atlantic basin hurricane season experienced in 2010, the forecast team said.
The year 2010 saw 19 named storms, 12 hurricanes and five major hurricanes. While Klotzbach and Gray pointed out that the United States was lucky because none of the dozen hurricanes made landfall in the United States, other parts of the Atlantic and Caribbean weren't so lucky. The Virgin Islands got a taste of Hurricane Earl, Tropical Storm Otto and the tail end of heavy rains from Tropical Storm Tomas.
On Friday, the Federal Emergency Management Agency recapped its season in a statement. The first federal disaster declaration was granted to the territory on Sept. 28, for the damage caused by Hurricane Earl, on Aug. 29 through 31. The effects of Hurricane Earl resulted in serious wind and wind-driven rain damage throughout the territory. The declaration activated FEMA's Infrastructure Assistance and Hazard Mitigation Programs for the entire Territory.
After Tropical Storm Otto, the second disaster declaration was granted on Nov. 5 for related severe rain storms, flooding, mudslides, and landslides that spanned Oct. 1 through 8. This declaration granted federal funds under both Infrastructure Assistance and Hazard Mitigation Programs.
Most recently, on Nov. 24, a third disaster declaration was granted due to the severe rain storms, flooding, rockslides, and mudslides caused by Tropical Storm Tomas, which affected the island of St. Croix from Nov. 8 through 12. This declaration activated the Infrastructure Program for St. Croix and the Hazard Mitigation Grant Program for the territory.