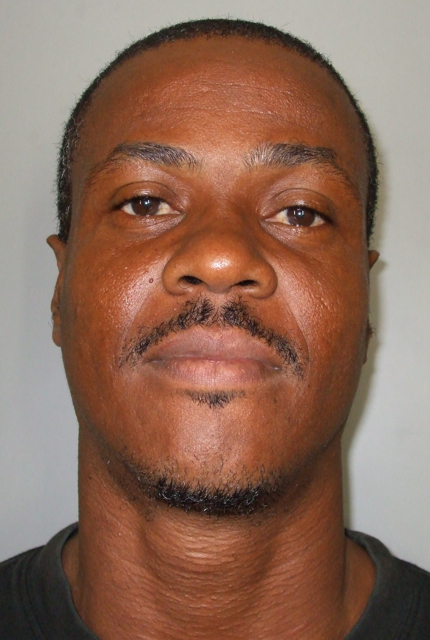 A 10-year veteran of the V.I. Police Department was arrested Wednesday and charged with negligent homicide and involuntary manslaughter in the April 30 death of a pedestrian.
Officer Derrick Matthew, 43, of the St. Thomas/St. John District, was arrested based on an warrant issued by Magistrate Judge Alan Smith of V.I. Superior Court.
According to a news release from the Department of Justice, St. Thomas resident Venice Carman was crossing Veterans Drive near Emile Griffith Bar Park at about 10:30 p.m. April 30 when she was struck by a police SUV driven by Matthew.
The officer was responding to a call from the police dispatcher when the accident occurred.
A Department of Justice investigation indicated Matthew was driving in excess of the posted speed limit and failed to exercise due caution while driving through the area.
Following the incident, Carman was transported to Schneider regional Medical Center, where she died from her injuries.
St. Thomas Police Chief Rodney F. Querrard Sr. said the arrest "is not one to celebrate. Any person who operates a vehicle anywhere in the world, can, if they are not careful, face similar charges."
Matthew was placed on administrative leave without pay by VIPD Acting Commissioner Raymond Hyndman pending the conclusion of his case, which is standard VIPD protocol.
Bail was set in the amount of $10,000. Matthew is scheduled to appear Thursday in Magistrates Court to be advised of his rights.