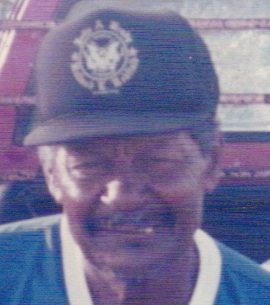 Hector Bermudez Ruiz of Estate Clifton died on Sept. 12, at Gov. Juan F. Luis Hospital. He was 69 years old.
He is survived by his children: Hector Bermudez Jr., Nedia Bermudez-Cruz, Luis E. Bermudez, Iris Bermudez, Denise Bermudez, Carmen Bermudez, Julia Bermudez and Abigail Bermudez; brother, Angel M. Bermudez; sisters: Carmen Bermudez-Brannigan and Norma Bermudez-Brannigan; aunts: Artemia Santiago, Lydia Santiago and Luz Reyes; uncles: Victor Ruiz, Hipolito Santiago, Jose Santiago and Bernabez Santiago; sister-in-law, Mida Lopez Bermudez; brothers-in-law: Juan and Jose Brannigan; and grandchildren: Zydmarie Sanes, Juan Sanes Jr., Jennifer Bermudez, Gabriela Bermudez, Nydia Bermudez, Elisa Bermudez, Jazmin Bermudez, Nancy Bermudez, Luis E. Bermudez Jr., Naomi Bermudez, Rosemary Bermudez, Jesenia Burgos, Brian Sanchez, Selena Solis, Hector Bermudez, Karina Bermudez and Yandiel R. Bermudez. He is also survived by sons-in-law: Alfredo Cruz, Jose Sanchez and Jorge Perez; daughter-in-law, Marisol Camacho; nine great grandchildren; close friends: Emma Diaz, Carmen Melendez, Fanny Melendez, Mr. Trinidad and Franky Villa, the La Reine Shopping Center management; as well as other relatives and friends too numerous to mention.
There will be a viewing at 10 a.m. and a funeral service at 11 a.m. on Wednesday, Sept. 29, at Kingshill Chapel. Interment will follow at Kingshill Cemetery.
All arrangements are by James Memorial Funeral Home Inc.