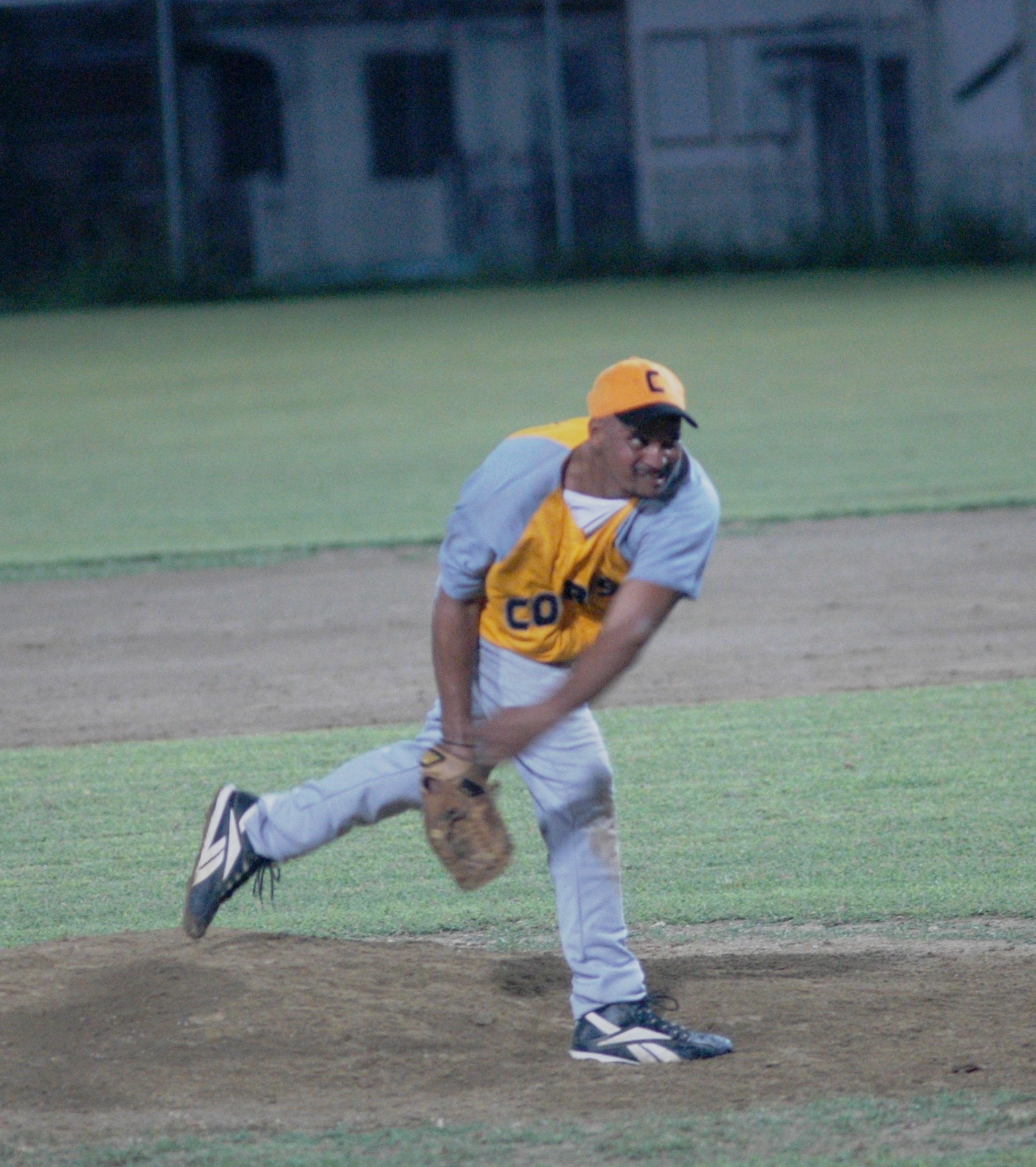 Geronimo Newton allowed two runs on three hits and struck out nine batters to lead the Cobras to a one-sided 10-2 victory over the league-leading, defending champion Yankees Wednesday night in the Raphael Jackson AA Baseball League at the D.C. Canegata Ball Park.
The veteran hurler did not give up a hit until the fourth inning, while his offense gave him more than enough runs in the second and third innings.
After a scoreless first inning, the Cobras got going offensively with four runs on three hits in the top of the second inning off the Yankees starter Kalief Gerard, to take the early 4-0 lead.
They then erupted for six more runs in the top of the third, extending their lead to 10-0, which also signaled the end of the night for Gerard.
Of the six runs scored in the inning by the Cobras only two were earned, and those came on a two-run single by Jose Rivera Sr. Two Yankee errors and a pass ball accounted for the other runs. Gerard was relieved by Leroy Simmonds Jr., who kept the Cobras off the board for the rest of the way but the damage was already done.
The Yankees would finally get in the scoring column in the bottom of the fourth, plating two runs on two Cobras errors to then trail score 10-2.
It would prove to be the final margin of victory for the winners as neither team could do much against the opposing pitcher for the remainder of the game.
Newton pitched seven strong innings in picking up the victory, while Gerard got the loss for the Yankees in the seven-inning, time-shortened encounter.
Top batters for the Cobras were Jose Rivera Sr. (2 for 3 with two RBIs), and Joshua Torres and Michael Fleming (both 2 for 4). For the Yankees, Glenn Kiture was 1 for 1, and Dwayne Harvey and Nelson Guzman were both 1 for 3.