Police — St. Thomas
Police ID Second Suspect In Burglary Ring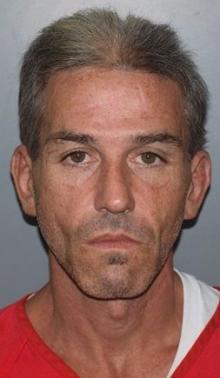 The second suspect in a St. Thomas burglary ring, arrested at 10 p.m. Tuesday, has been identified by V.I. Police as Stephan F. Coleman, 45, according to a news release.
Police charged Coleman with two counts of third-degree burglary and one count of grand larceny.
Police Chief Darren Foy of the St. Thomas/St. John/Water Island district said Coleman was part of a ring that operated for several weeks in downtown Charlotte Amalie. Police said another suspect, 38-year-old Allen Francis Samuel, was Coleman's accomplice. Samuel was arrested earlier Tuesday.
Police said Coleman burglarized Tanya's Beauty Salon and Love and Joy of the V.I. and was also allegedly seen on video surveillance tape breaking into vehicles in the Estate Peterborg area. Coleman was placed on a $35,000 bail and remanded to the custody of the Bureau of Corrections.
"The arrests of Stephan Coleman and Allen Francis Samuel will reduce the incidents of burglaries in the downtown area, as they are responsible for the majority of them in recent weeks," Foy said.
Samuel was also charged with burglaries at Love and Joy of the V.I., Jen's Café, Doctor's Choice and Tanya's Beauty Salon.
Police are still investigating the case and other crimes that might be linked to these suspects.