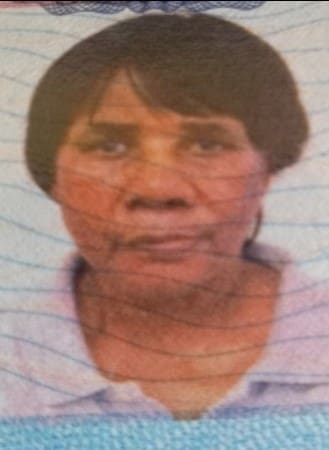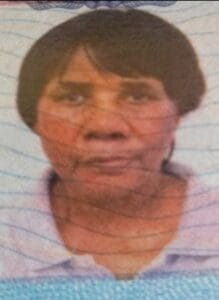 Grasalia Gladena Brewley Fahie died Sept. 1 on St. Thomas, U.S. Virgin Islands.
Grasalia Gladena Brewley Fahie was preceded in death by her mother, Delita Freeman Brewley; father, Olva Brewley; and Esmie Brewley Frett.
She is survived by her daughters: Bernice Fahie Herman, Alicia Fahie Walters, Carolyn Emerlin Sanni, Rose Marie Fahie, Janice Fahie, Denise Fahie Thuesday; sons: Danet Fedrick Fahie and Marvin Emanel Fahie; sister, Rudena Brewley Lettsome; nephews: Troy Brewley, Ranio Brewley, Sonny Brewley, Alford Brewley and Everad Stout; nieces: Carleen Brewley, Bericia Brewley and Davia Brewley; daughters-in-law: Theresa Fahie and Eurene Fahie; and sons-in -law: T. Francis-David and Shara Smith-David.
She is also survived by grandchildren: Hugh David Jr., Roystin David, Kevin David, Randolph David, Kyronne David, Thomas Walters Jr., Tamika Walters, T'rita Walters, Tyronne Walters, Kenya Walters, Sherif Sani, Sabriya Sani-Saley, Tishawn T. Fahie, Lorna R. Whitley, Gary U.M. Thuesday Jr., Breanna N. Thuesday Best, Tekeyia L. Thuesday, Elijah M. Thuesday, Prince Malachi A..J. Thuesday, Rajinna Henley Bratwaite, Reniece Henley, Reynell Henley, Renee Henley, Rasheda Henly, Afibae Henley, Karime Fahie, Akeem Fahie, Akiemo Fahie, Akeel Fahie, Marvin Fahie Jr., Rashaun Fahie, Mayona  Alexander,  Powell, Makia Fahie, Owens Alleymo Fahie, Kheana Fahie, Federick Fahie, T'shovi Fahie, Camacho and Tishroy Collins.
Other survivors include great-grandchildren: Jasmine David-Dean, Kyle David, k'mia David, Roslynn David, Roystin David Jr., Rodrique David, Rowhann David, Akeem George, Kjyi David ,Kali David, Jenaee' David, Jamoi David, Hidi David, Kemoy David, D'Lani Braithwaite, Dezhanique Henely, Brandon Dillar Jr., Brayden Dillard, Bryson Dillard, Braylon Henley, Malik Walters, Jamell Walters, Jazmin Summers, Chole Jordan, Lamont Walters-Tolbert, Akai Walters, Atira Walters-Tolberts, Tyrone Walters Jr., Taylor Walters, Tina Marie Faust, Davianna David, Hugh David Jr. III, Devon Davi and Christian David; cousins: Tonge, Clarissa Brewley and Walwin Brewley; special friend, Mrs. Daniel; as well as many other relatives including great-grandchildren, cousins, friends and others too numerous to mention.
Relatives and friends are respectfully invited to attend the first viewing of Grasialia Glandena Brewley Fahie from 4-6 p.m., Wednesday, Sept. 27, at Turnbull's Funeral Home.
The second viewing will take place at 9 a.m. followed by a funeral service at 10 a.m., Thursday, Sept. 28, at Blyden Ministries. Interment will be at Western Cemetery No. 1.
Funeral arrangements are under the care of Turnbull's Funeral Home.
For online condolences or to share a special memory, email Turnbullsfuneralhomevi@yahoo.com.