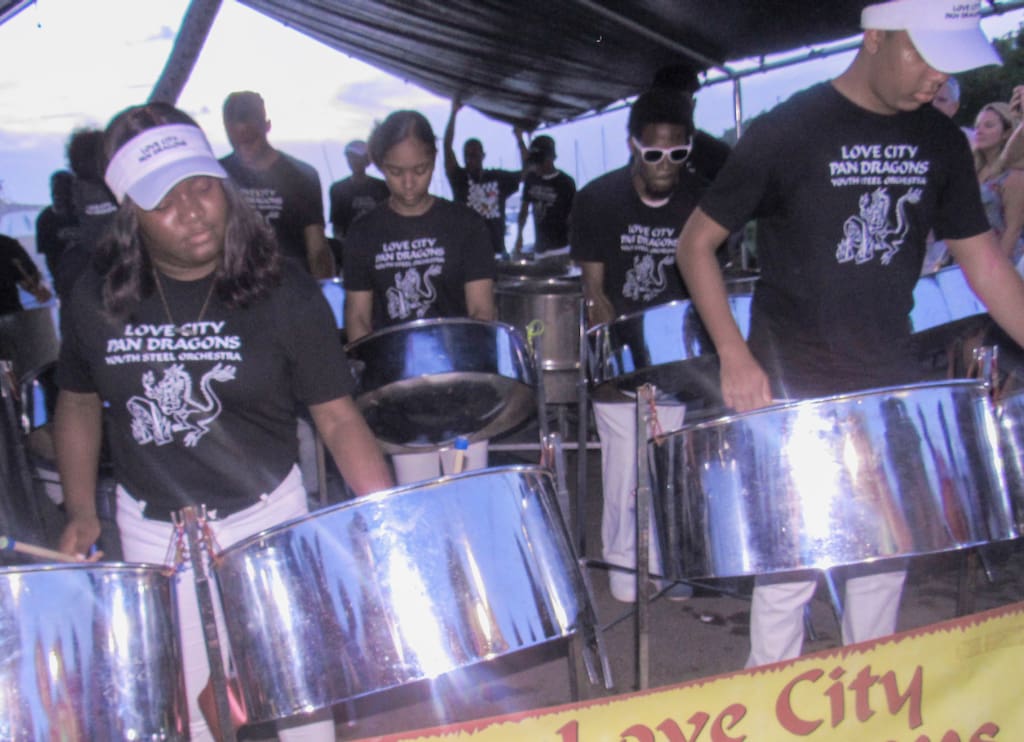 Performers from St. John's Love City Pan Dragons left the Cyril E. King Airport for Washington, D.C., on Thursday. Organizers say the youth steel band will be the featured performers at a prayer breakfast during the annual Congressional Black Caucus Legislative Conference.
The conference takes place at the Walter Washington Convention Center Sept. 20-24. Band director Andrea Milam says 10 youth musicians and one adult are expected to entertain a crowd that convention officials estimate to be in the thousands.
"The group was invited to help represent Delegate to Congress Stacey Plaskett's congressional district at the day of healing event," Milam said. "We chose section leaders and the players who have been the most dedicated to showing up to practice and learning their music. I can say that they are very excited," she said.
Among those making the trip is Ronald Lee Jr., the group's instructor. Lee began playing with the Pan Dragons as a child, went to college, taught music on the U.S. mainland, and returned home to share what he learned with the next generation.
"It's been a joy to see his growth from a young member in the band to one of our instructors/arrangers. He is a wonderful role model for the kids, who all look up to him and respect him for his talents," Milam said.
St. John businessman Ian Samuel is also on his way to Washington to witness the performance. Samuel is part of Love City Strong's sponsors of the Washington trip.
Because Plaskett is one of the co-chairs of the weekend event, she had a chance to showcase the cultural expressions from her home district, Samuel said.
Samuel added his hopes that the Pan Dragons' performance in the nation's capital will give a new audience a chance to appreciate their talents. "It's a great opportunity for the Pan Dragons," he said.
St. John's youth steel band entertains residents and visitors year-round on St. Thomas and St. John. Milam said so far in 2023, the Pan Dragons have already performed at the V.I. Carnival Children's Day Parade and Pan-O-Rama, the St. John Celebration Parade and Pan-O-Rama, Food Fair and the opening of St. John Festival Village.