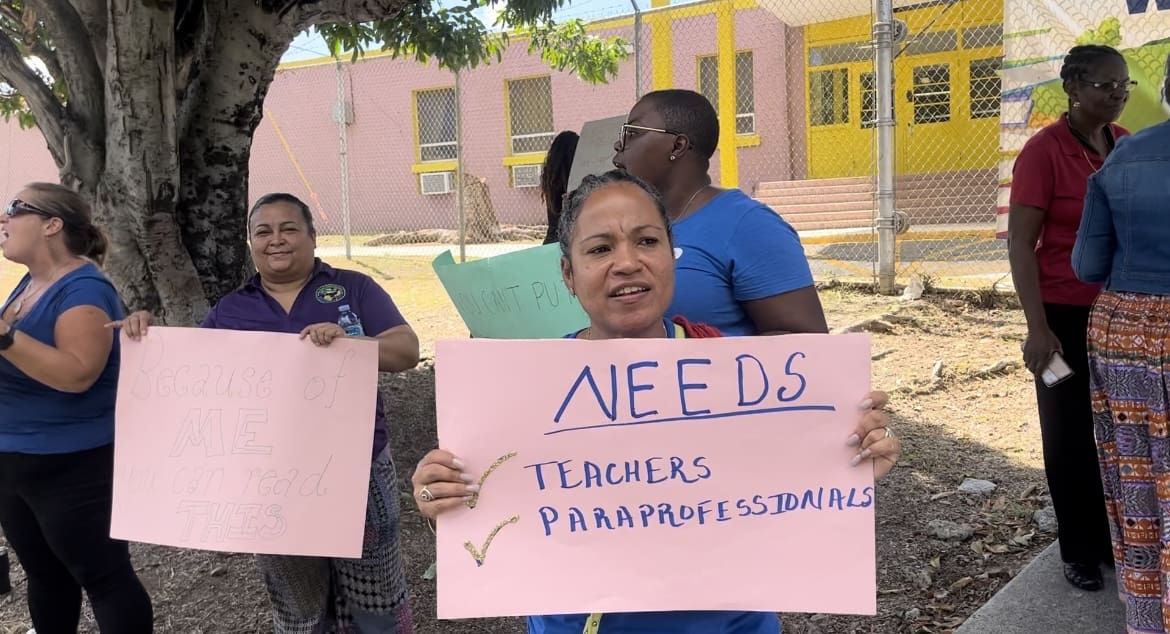 Visibly frustrated teachers staged a walkout and protest on Wednesday on St. Croix. "No justice, no peace," one teacher chanted outside of the Pearl B. Larsen PreK-8 School as they held onto signs that read, "Needs, Teachers, Paraprofessionals," and "Improve Working Conditions," along with other demands.
On Wednesday morning, many parents on St. Croix were surprised to receive notification to pick up their students from all PreK-6 and PreK–8 schools. Texts, phone calls, and social media notifications went out to parents.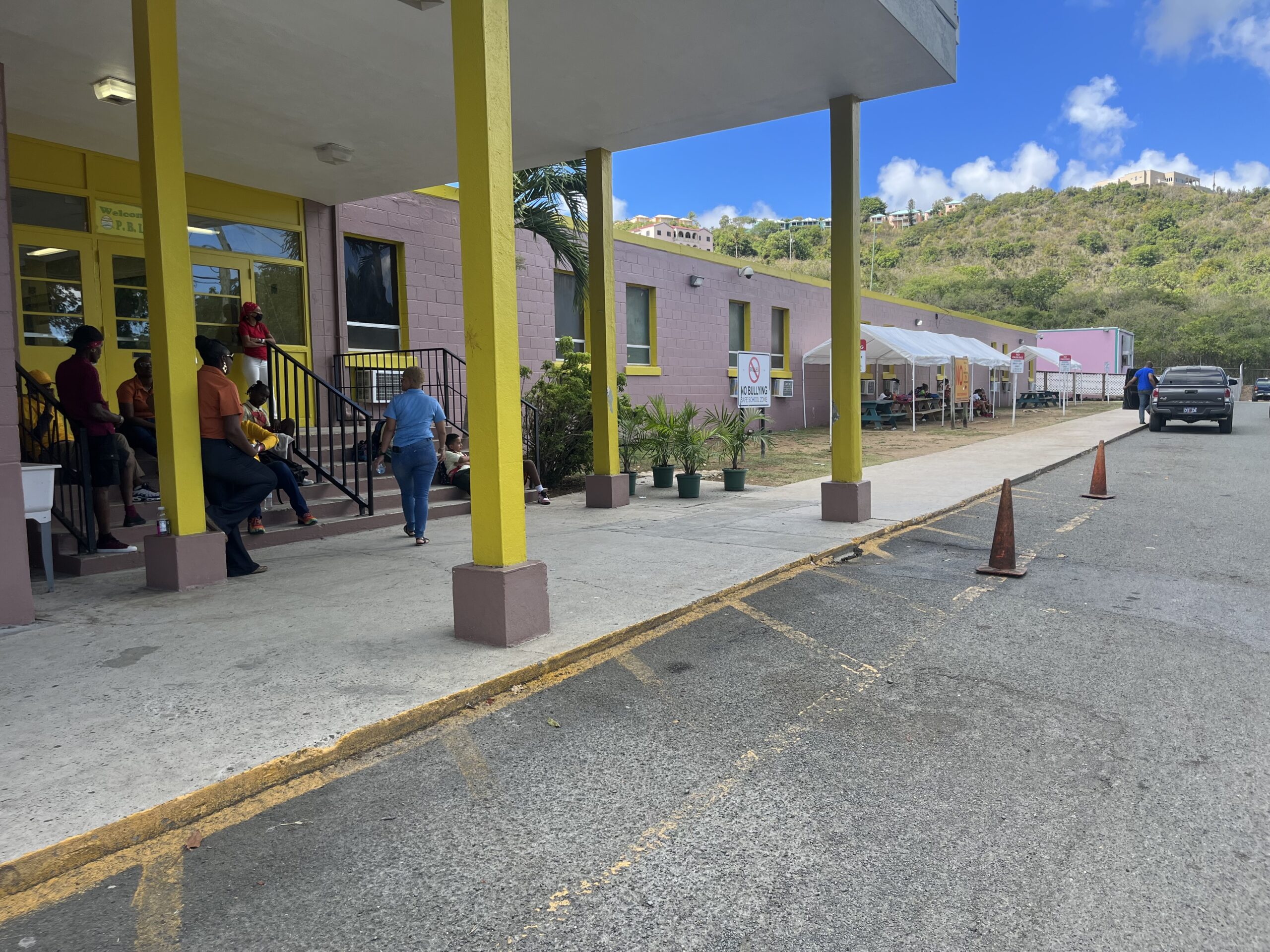 Vice President of the St. Croix Federation of Teachers Verna Lionel, who was at the Pearl B. Larsen protest, said, "Today we are taking action. We are tired and need relief; we have too many issues that need to be resolved and we are taking this stand because we need the community's help. We need parents' help. We have schools without A/Cs, while St. Thomas, all their classrooms have A/C, so they do not need to take a stand, but we are here taking the stand because of our educators and our children."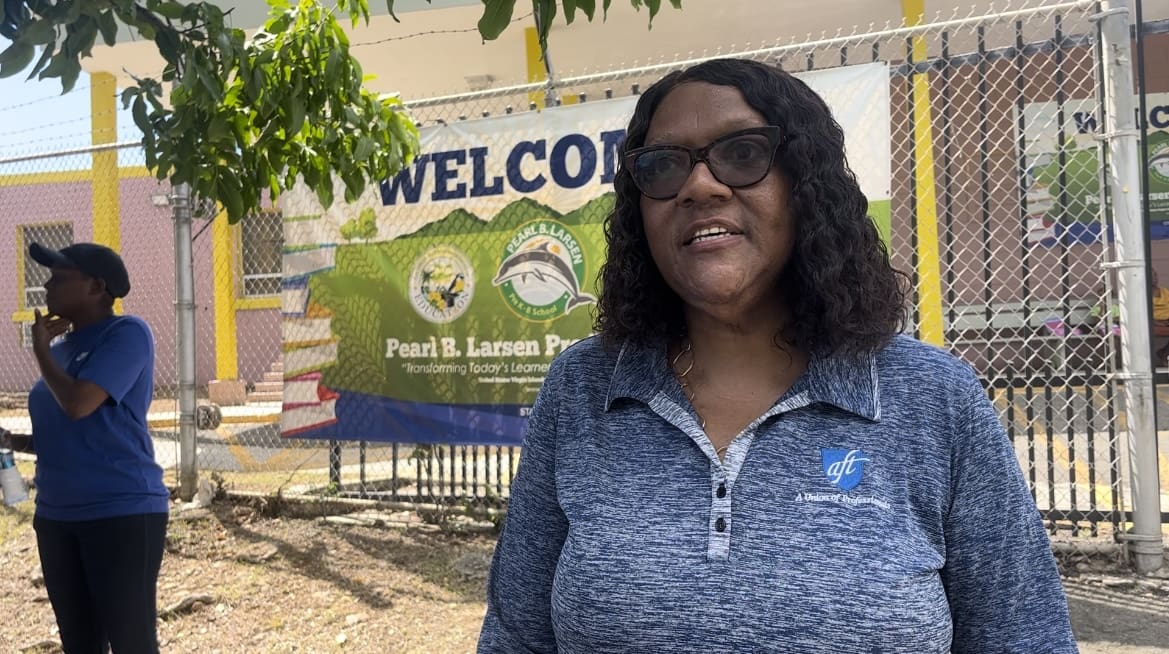 Lionel also said that they are requesting the commitment of the V.I. Education Department to do what is best for educators and the children.
Lionel said that at Pearl B. Larsen specifically, there is equipment from after the hurricane for over three years just sitting in the school's cafeteria. "They are just there as decorations," said Lionel.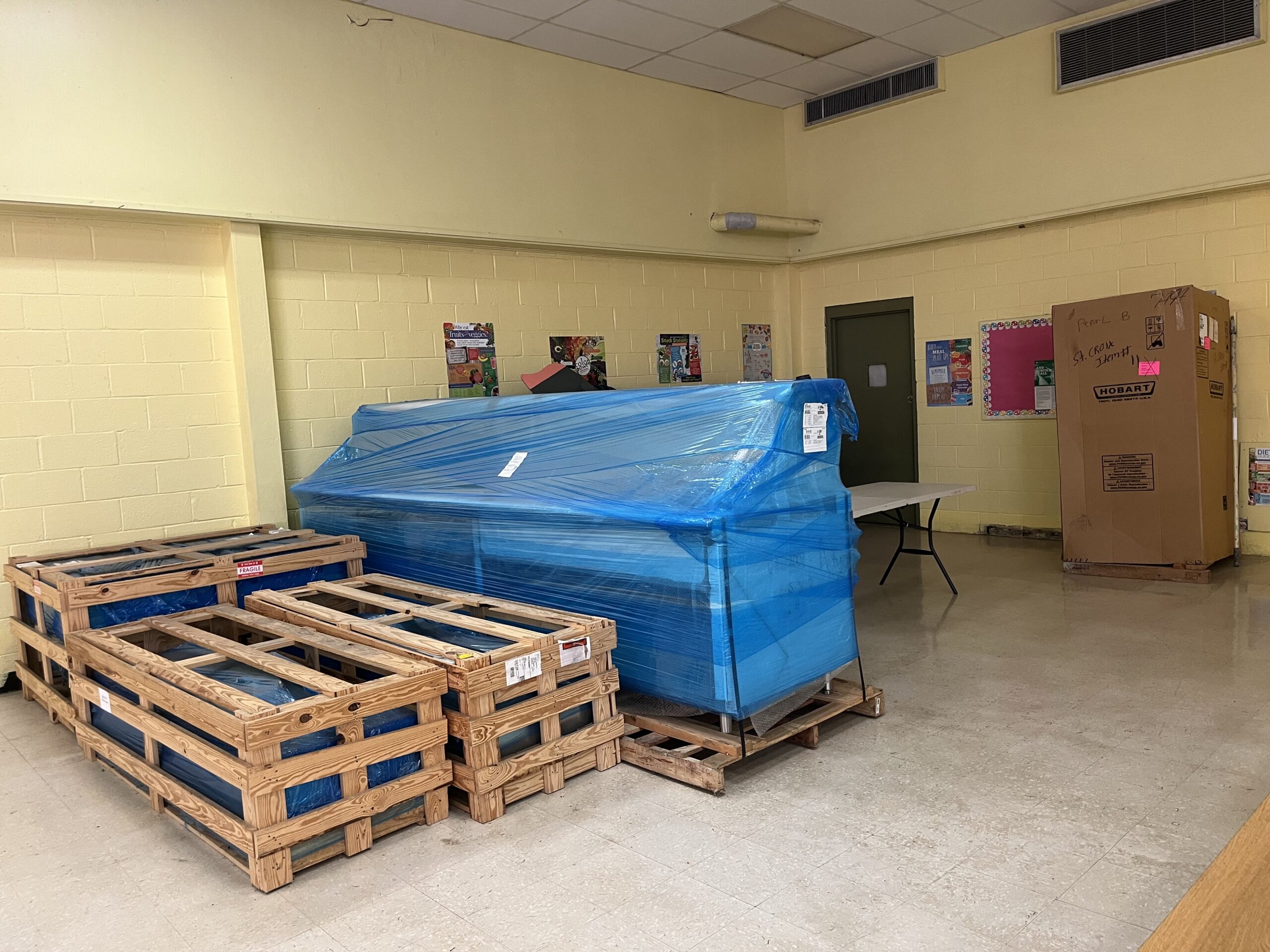 Lionel said the St. Croix Federation of Teachers' contract expired on Aug. 31. "We don't need a month-to-month contract signed. We need to get back to the negotiating table. Not ten months from now. We need to get there now," she said.
Some of the concerns included excessive heat in classrooms, electrical upgrades, water issues, lack of supplies, lack of internet connectivity, employee shortages, lack of school nurses, large class sizes without paraprofessional support, lack of copy machines, lack of a special education director, proper maintenance of buildings, deplorable working conditions, insufficient school buses, rodents and termites, school security, installation of kitchen equipment, repair of broken freezers and coolers and air quality testing.
A press release from the V.I. Education Department released on Wednesday during the protest said, "The safety and instruction of students is a priority. Due to the lack of sufficient personnel, elementary and junior high schools in the district are impacted. The VIDE will keep the public informed regarding the reopening of these schools."
The St. Croix District will be required to make up this school day in December, the release also said.
High schools on St. Croix did, however, remain open on an abbreviated schedule and were released at 1:05 p.m.
The protest comes after Education Commissioner Dionne Wells-Hedrington held a press conference on Tuesday to announce emergency measures for six public schools. Five schools on St. Croix specifically are to see abbreviated school days as the island experiences record high temperatures.