On Thursday, the Coastal Zone Management Committee met to vote on projects for the revitalization of Bertha C. Boschulte Middle School and the restoration and protection of Morningstar Beach on St. Thomas but decided to table both matters for a later date.
Last month, the CZM Committee meeting voted to approve a permit for the redesign and reconstruction of Charlotte Amalie High School and tabled the permit on the renovation and reconstruction of Bertha C. Boschulte Middle School due to the committee not yet having conducted a site visit. This month, the committee voted to postpone the vote again.
Committee chairman Winston Adams moved to table the matter as a result of not having a transcript with feedback from the public about the institution. He requested for minutes to be made available in order for the project to be voted on.
"The public had input. I have not seen that document," said Adams. "That document gives us a guide to have a clear understanding as to the public's intent and others, in order to make a decision…I must see it before we proceed."
The project scope includes transitioning BCB into a PreK-8th-grade campus. The project will include renovating and modernizing existing classrooms, administrative offices, the library, cafeteria, kitchen, bathrooms, stairways, balconies, theater, hallways, fixtures, equipment and contents. The school was originally seventh and eighth grade, but it was oversized and transformed into a sixth, seventh, and eighth-grade school. Now, it will be transformed into a PreK-8th grade school.
During the meeting, it was discussed that Yvonne Milliner Bowsky and E. Benjamin Oliver, both elementary schools, will be expanded and have sixth, seventh, and eighth-grade classes, allowing for three PreK-8th grade campuses in the country area. Additionally, Joseph Gomez will be turned over to the Department of Property and Procurement to be "shattered."
Further, the committee decided to table the vote on a permit for CREF 3 USVI Hotel Owner, Inc., formerly DiamondRock Frenchman's Owner, Inc., to further modify its current permits to protect its buildings on Morningstar Beach and renourish the beach that was lost as a result of the 2017 hurricanes. They no longer intend to install shoreline armoring revetments and artificial reef breakwaters. Instead, CREF 3 is requesting the removal of offshore breakwaters, modification of the dock permit to remove RO intake, and install an 'L' shaped dock to create a perched beach to the south of the dock on Pacquereau Bay and relocate a fuel storage tank.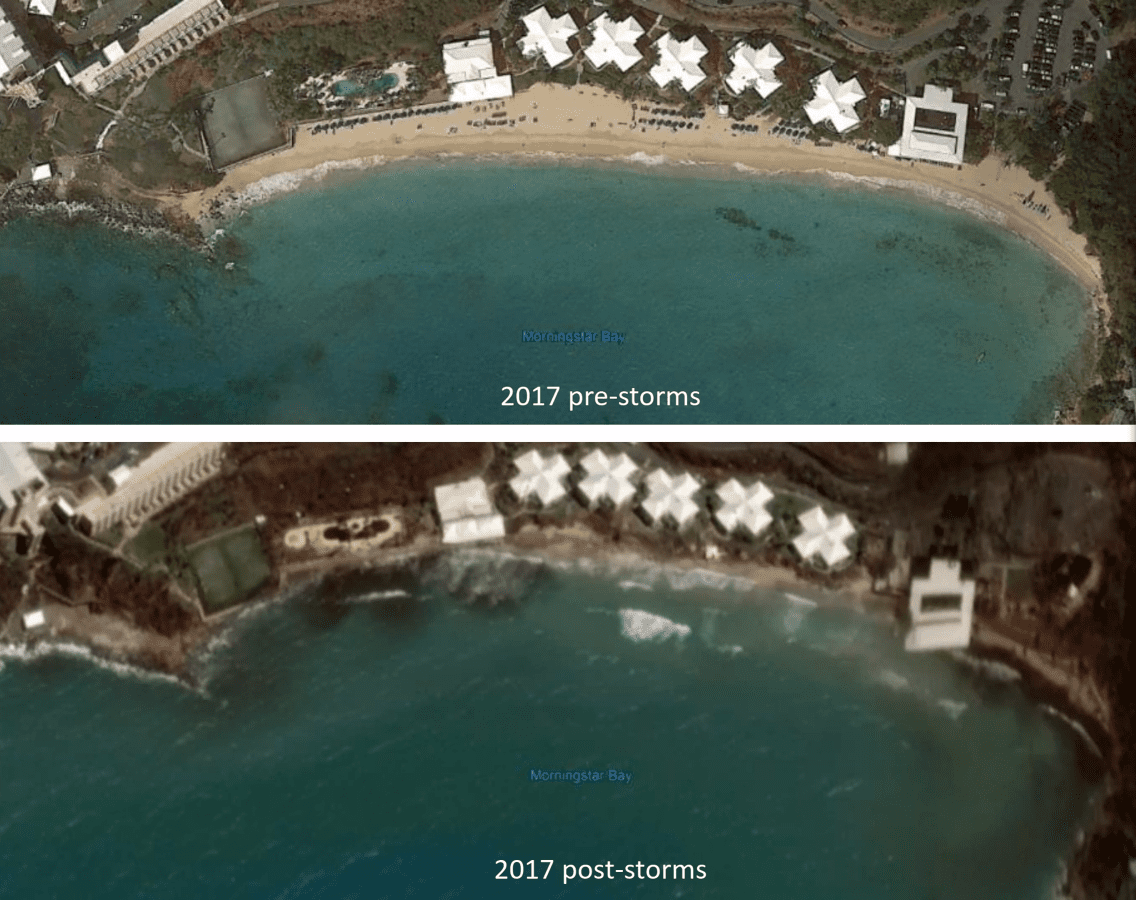 "The engineers did the design and everything in there was going to be great intake, and then they realized it would change all the plumbing throughout the backup house; it was going to be a much bigger venture than anybody anticipated," said Dempsey. "Now what they are going to do is not build as large a dock as they originally were going to do and instead just have the L-shape."
According to Dempsey, the dock will extend from the north side of the existing pier at a 90-degree angle with a 65 ft. by 6 ft—L-shaped extension. A 600 sq ft. deck will be supported by 12-inch diameter pipe pilings. Originally, the dock would have been extended by 15 ft. with a 15 ft. deck platform and seawater intakes underneath.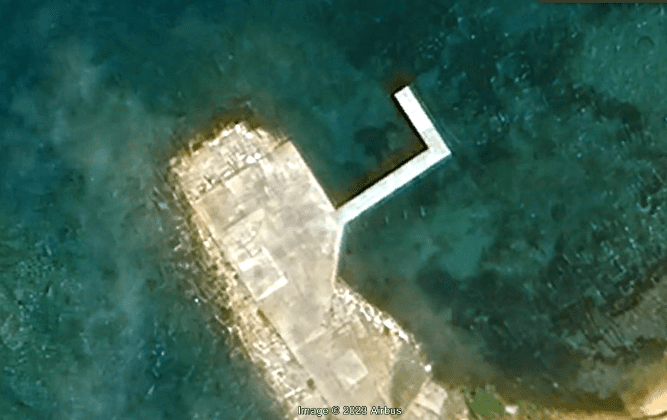 Additionally, a small beach is intended to be created on the harbor view side and propane tanks will be installed north of the parking garage instead of wastewater treatment tanks.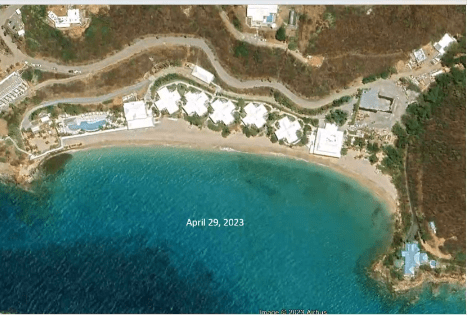 Regarding the permit modifications for the offshore breakwaters, Dempsey said, "They wanted to get the hotel open…CZM permits are valid for a year and they would not be looking at starting the construction anytime within the year, probably within several years. So what we thought would be better is go ahead and withdraw that at this time."
The Frenchman's Reef Hotel is anticipated to be open within a few weeks.
Adams expressed concern about the road and the dock and asked to schedule a site visit before the matter is voted on.
"It's been over two years since they submitted the document, and they make changes after that. And if they make changes then we are to see what they are," said Adams.
A site visit was scheduled for next week and the matter was tabled.
Members Kai Smith, Karl Percell, and Jawanza Hilaire were present.