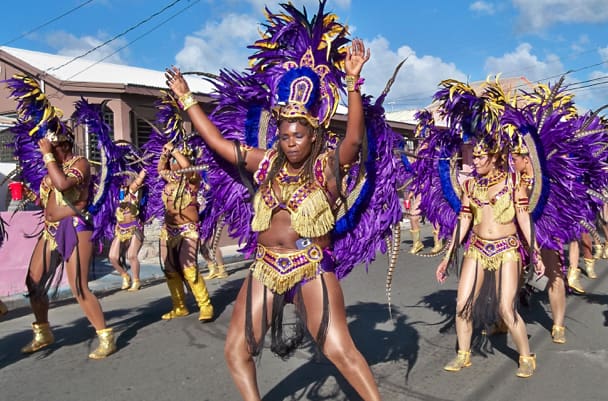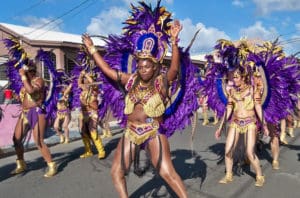 The U.S. Virgin Islands Department of Tourism and the Division of Festivals officially announced the 2023-2024 Crucian Christmas Festival dates. Taking place on St. Croix, the annual celebration will launch on Dec. 10, and run through Jan. 6.
"As we prepare for our first of three annual carnival celebrations in the territory, I am excited and proud of the work that the entire Division of Festivals team has put in to create yet another memorable year in St. Croix," said USVI Department of Tourism Commissioner Joseph Boschulte
Now in its 71st year, the Crucian Christmas Festival represents the island's longstanding cross-cultural influence, combining Caribbean, African, Spanish and Dutch influences to showcase a unique experience like no other in the region. Residents and guests can expect to experience the traditional carnival events, including the beloved Princess and Queen pageants. Beginning Jan. 1, revelers can kick off the new year with a food fair, J'ouvert, and a return of the Village Nights featuring performances from top global and local musical acts.
Celebrations will culminate with a parade featuring thousands of masqueraders filling the streets of Christiansted and Frederiksted followed by a grand closing performance in the Festival Village on Jan. 6.
"This year, we are gearing up to go bigger and better for St. Croix's Crucian Christmas Festival," said Ian Turnbull, director of Festivals. "We welcome everyone to join us for a festival season like no other."
Travelers from the continental U.S. can travel to the U.S. Virgin Islands without a passport, with direct flights from Miami, Atlanta and Fort Lauderdale; additional service is available from San Juan, Puerto Rico.