The Women's Coalition of St. Croix 39th Annual Women Race introduced a hybrid event for one of the most anticipated races of the year. For the first time participants were able to join both virtually and in person. About 35 virtual participants and 200 in-person participants took part in the event.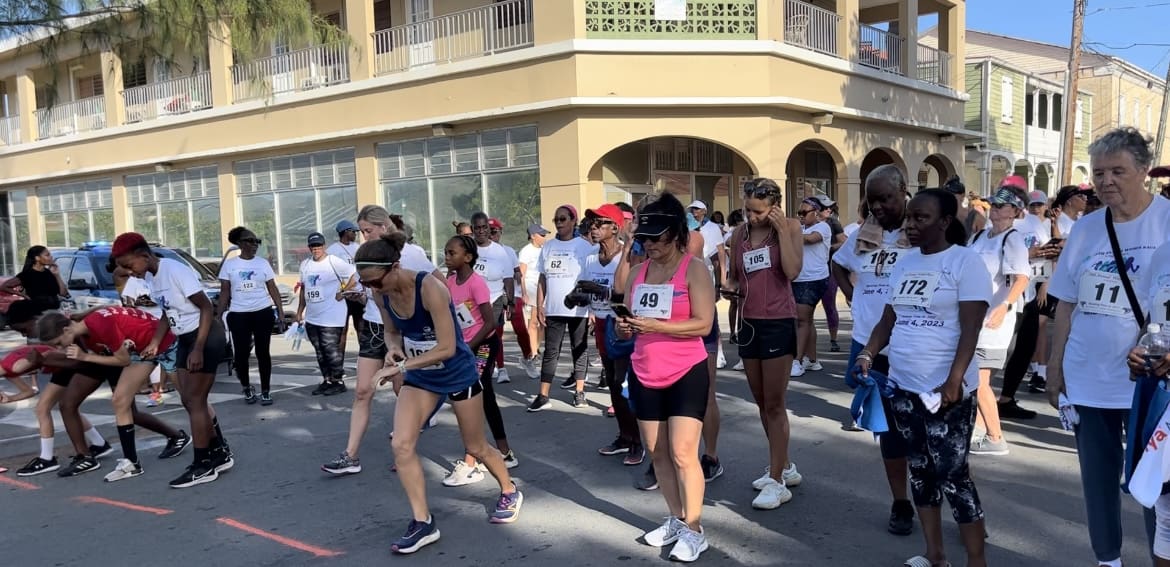 Virtual participants were able to register and join on Friday and Saturday, while in-person participants attended the live event on Sunday in Frederiksted. Virtual women racers joined in from Ohio, New York, Texas, Arizona, Florida, St. Thomas, Mexico, and California. 
Women of all ages including some with baby strollers, sororities, and other teams and organizations took part in the race. 
The annual Women Race provides an opportunity for victims/survivors of violence to enjoy healthy sports in safe and supportive spaces, and many victims and survivors participate every year.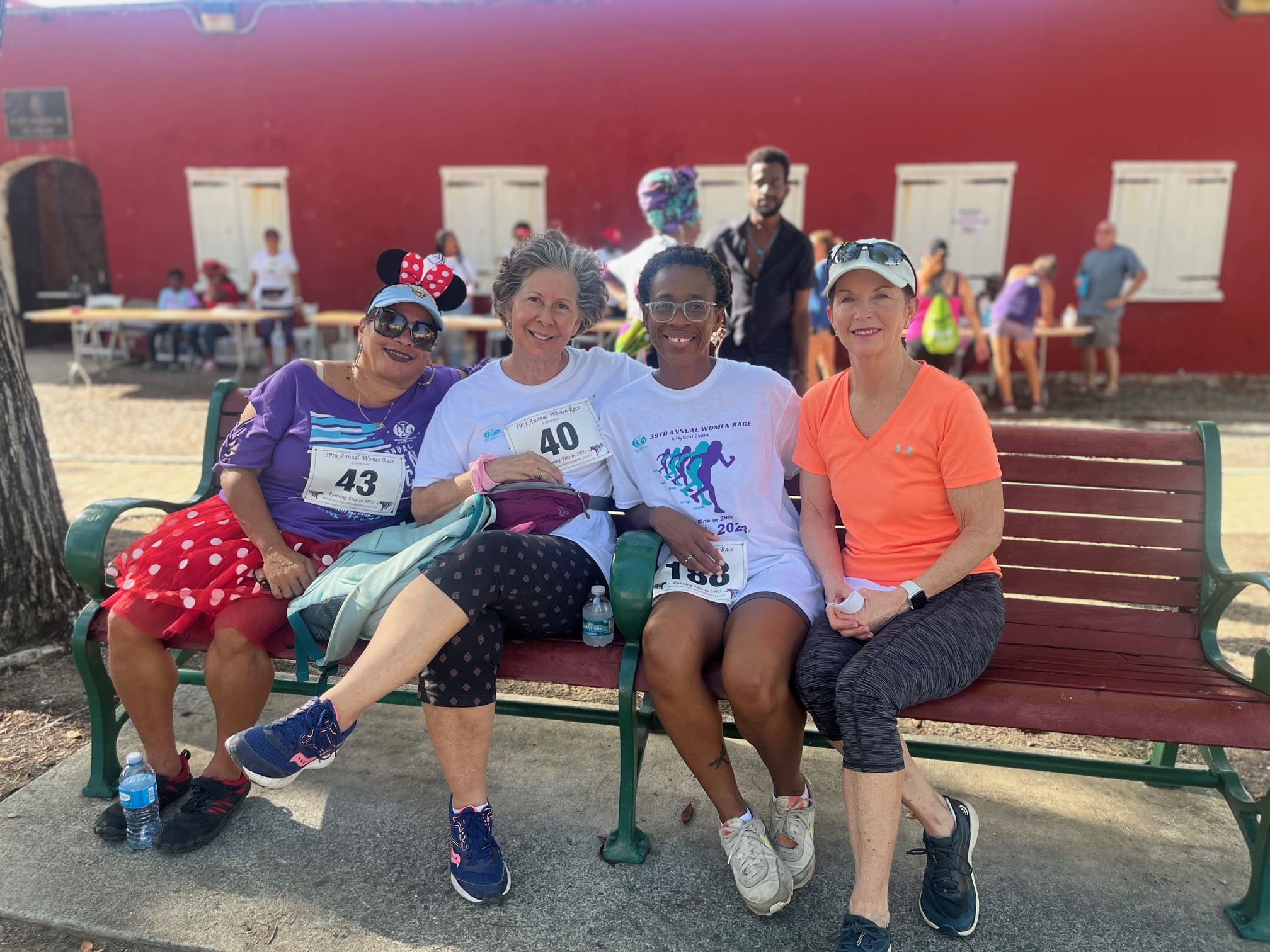 Communications Coordinator Debra Benjamin said, "It's kind of like a reunion because there are a lot of people who see each other around this time or plan to see each other for the Women Race. They plan vacations around it, they plan meeting around it. It's a feeling of community and family; it's a feeling of hope and positivity as well." 
Before the race, a live Zumba warm-up was led by Roxanne Serrano, and immediately after participants then lined up at the starting line a couple of minutes before 5 p.m. for the race to begin. When the whistle blew runners and walkers all took off for the important cause. 
In first place, Bridget Klein reigned supreme, clocking in at 12 minutes and 30 seconds. Second place went to Clarissa Cooper, and Jeniqua Week was third. Twenty participants who came after were also acknowledged.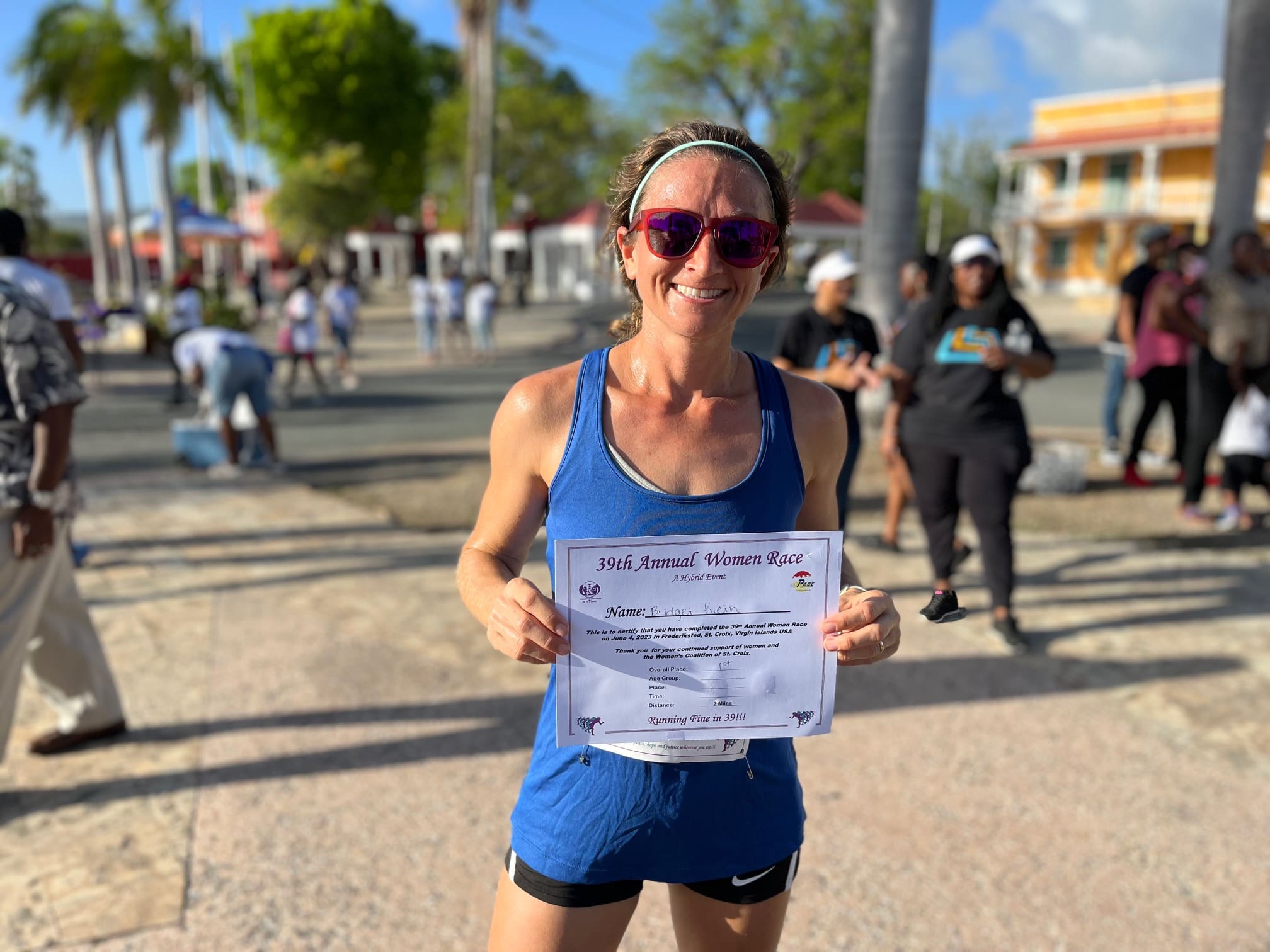 One of the main sponsors of the Women Race was Viya, which made a special presentation immediately after the results were announced. Viya contributed a $10,000 check toward the Women's Coalition of St. Croix's efforts. "We really feel honored and grateful. It's just right that they would join with us to be the premier sponsor for the Women Race," said Benjamin.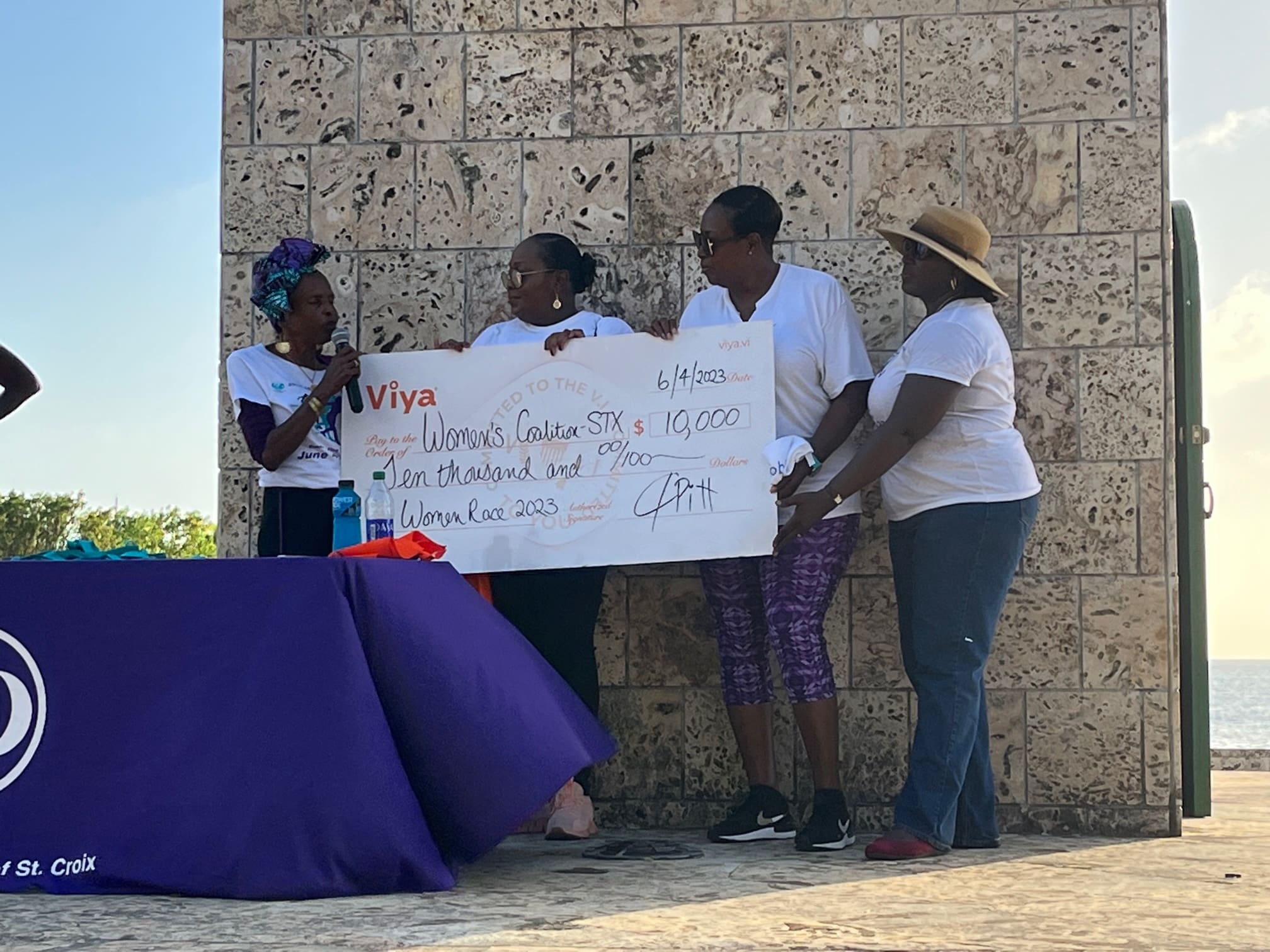 The Women Race was created in 1984 by Mary Mingus, a co-founder of the Women's Coalition of St. Croix, and Wallace Williams, an Olympic runner and long-term supporter of the organization's mission.
The proceeds from the Women Race benefits people impacted by violence and families in need. For more information about the Women's Coalition of St. Croix, call 340-773-9272 or visit the Women's Coalition of St. Croix website to learn more about the annual events, advocacy, programs, and services for victims/survivors of violence.