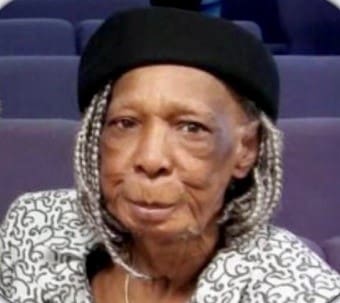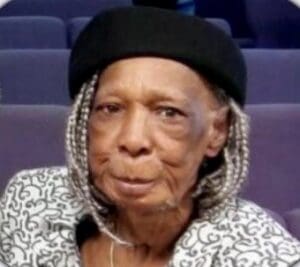 It is with deep sadness that the Shelford family announces the passing of our beloved matriarch, Althea Anita Shelford, affectionately known as "Althee," of Tabernacle, St. Kitts. Althea died of natural causes on St. Thomas, in her home on Thursday, May 11, at the age of 82. She was the epitome of grace, faith and strength. She is preceded in death by her parents: Pastor Robert and Mary Shelford.
She is survived by her special nephew and niece: Carl and Reva Richardson; special great-nephews and nieces: Recarlo and Mina Richardson and Romani and Marissa Richardson; special great-great niece and nephews Sage, Syah and Elyon Richardson; brothers: Edward and Dennis Shelford; sisters: Kathleen Richardson, Shirley and Valdez Shelford; sisters-in-law: Lisa and Janice Shelford; brother-in-law, William G. Vanterpool;
She is also survived by nieces and nephews: Randolph and Janelle Thomas, Karen and Glen Revan, Augustus and Jasmine Shelford, Dichi and Glenville Henderson, Djalna McSween, Aaron and Khisha Shelford, Jasmine, Akeem, Tameka and Takiel Shelford, Clyde and Christine Richardson, Curtis and Susan Richardson, Eboni and Jerome Sewer and Delia Miller; uncle, Melwyn Shelford; and cousins: Alphonso "Ali" and Paulette Nibbs family, Kenroy and Mickey Webster, Patricia Gumbs Webster and family, Icilma Parris and family, Cletus and Patricia Andrews and family, Ann Turner.
Other cousins include Maxwell and Ulysses Parris, Petrice Joseph and family, Griselda Bradshaw and family, Patrick and Judy Looby, Bernadette Shelford, Romeo and Sonia Richardson and family, Emilie, Anne Joseph and family, including the Hobson, Carey, Halliday, Hart and Julius families; family-in-love, Rhonda and Craig Matthias, Lavida and Jerome Rogers, Raheem Brooks, Laesha and Leondre Hobson, and Rejanae Richardson; caregiver Rosilia Peter-Augustine, special friends, Lorna Murray, James and Lorraine Richardson, Verna Henderson, and Pearl Watson and members of Living Hope Cathedral.
Relatives and friends are invited to attend the first viewing at Turnbull's Funeral Home on June 5, from 4-6 p.m. A second viewing will be held at Mount Zion New Testament Church of God from 8 a.m. to 9 a.m. with service to follow.  Interment will be at Eastern Cemetery.
Professional services have been entrusted to Turnbull's Funeral Home and Crematory Services, 3815 Crown Bay, Suite 10, Charlotte Amalie, St. Thomas, U.S. Virgin Islands, 00802. Office 779-6565 and Fax: 779-6566.