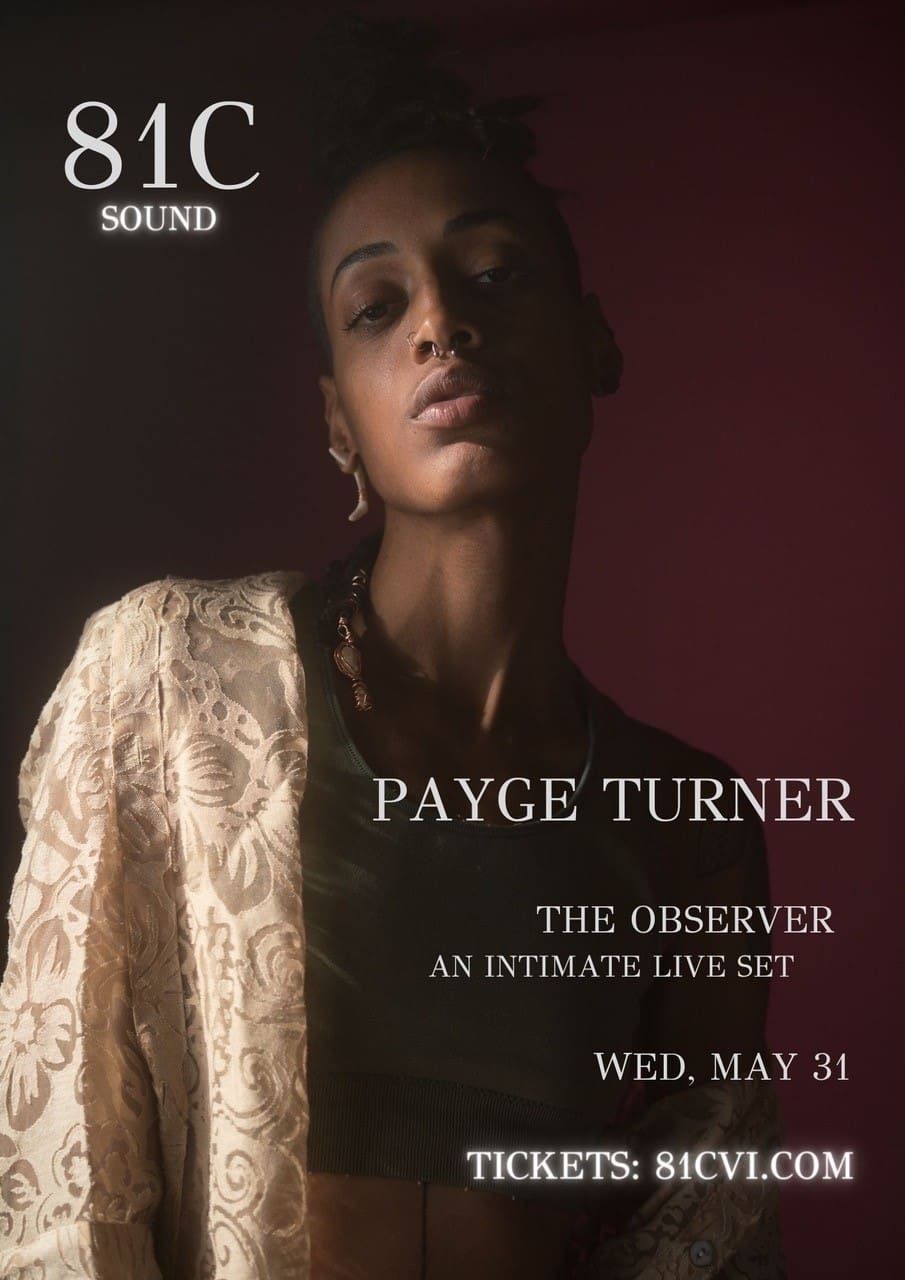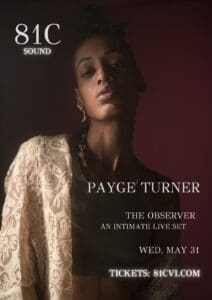 81C is presenting a new live music series in historic Charlotte Amalie featuring highly selective intimate performances by standout local and international music talent that is raw, adventurous and original.
Guests experience complimentary champagne on entry, a 45-60 minute intimate sound set, followed by a social mixer with featured music artists and 81C curators.
81C Sound inaugural artist Payge Turner will launch this series with "The Observer," an intimate performance, scheduled for 6 p.m., Wednesday, May 31.
As Billboard Music has said, she is a "breathtaking, evocative" artist, "poised for more."
"This music series is an antidote to the overdone cover-bands…"
– Zack Zook, 81C
Tickets available at www.81CVI.COM
Payge Turner
Payge Turner is a force in cornucopia. To experience her work is to put a quarter in the jukebox, see the record fall on the turntable, watch the needle hit, and step back at the expressive, preening power. Whether acoustic or backed by her electric punch of a band, Turner is the next wave, the next visage. As the tides come in again, prepare yourself for the sound. Recently, a Top-12 Finalist for Team Gwen on NBC's "The Voice," Payge continues to grab attention wherever she performs.
Visit: www.paygeturnermusic.com
Event Details
Tickets can be purchased online in advance. Attendance is limited. There will be a glass of complimentary champagne on entry. Ticket link: https://81cvi.com/shop/ols/products/payge-turner
ABOUT 81C
81C is an event venue, coffee + wine bar, and fine art gallery in historic downtown Charlotte Amalie. The space is available for private and public pop-up event rentals and rotates art exhibitions every two months on average.
Regular hours are weekdays noon to 8 p.m.
Visit 81C.com Instagram & Facebook: @81CVI
Telephone (917)327-1561