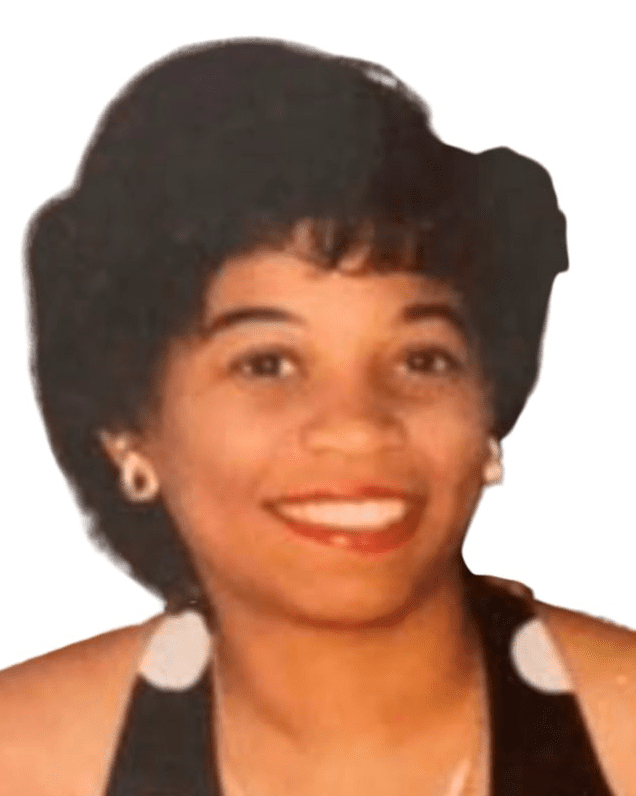 Relatives and friends are advised of the passing of the Honorable Lynelle Ingrid Niles of St. Thomas, U.S. Virgin Islands. Lynelle, the first daughter of Navarro D. Niles and Laraine Smith Niles, transitioned peacefully from this life with her parents by her side on Feb. 2 at Tampa General Hospital (TGH) in Tampa, Fla., at the age of 54.
Lynelle was born on St. Thomas, U.S Virgin Islands, on Dec. 30, 1968. She attended Nisky Elementary School and later Antilles School where she graduated with the Class of 1986. She continued her educational pursuits to receive a Bachelor of Science from Millikin University in Decatur, Illinois, and later a Master of Human Resource Management (MHRM) from Keller School of Graduate Management in Chicago, Illinois.
Lynelle was a proud Virgin Islander who achieved national certification as an administrative law judge and a certified hearing official from the National Association of Hearing Officials (NAHO). She was locally and nationally recognized for her skills as an arbitrator and mediator. Lynelle was also a member of Delta Sigma Theta Sorority Inc., a board member of the St. Thomas Historical Trust, and a public servant of the U.S. Virgin Islands government where she served in various senior management positions.
Lynelle was a successful human resources director, tax collector, director of consumer affairs, member of the U.S. Virgin Islands Government's negotiation team, and personnel branch chief for the Federal Emergency Management Agency (FEMA).
Lynelle had a giving heart and was dearly honored by St. Ursula's Senior Citizens' Center as one of seven outstanding women who served as a motherly figure and made a difference in the lives of senior citizens of the Virgin Islands. She had a fierce, incomparable sense of justice and morality, and was genuine and kind-hearted.
In her earlier years, Lynelle's love for medicine led her to become a microbiologist while her commitment to education led her to serve as an instructor with the Upward Bound Program at the University of the Virgin Islands and volunteer with the United Negro College Fund (UNCF) Parade of Stars. She won Ms. Medical & Health Career Explorers and 2nd place in the VI National Teenager Pageant where she won first place for talent.
Lynelle was supportive of others and lent her expertise when asked or needed. She enjoyed preparing delicious meals, creating and designing, crocheting, researching genealogy, going to the beach, swimming, volunteering, performing community service, traveling, reading, art, music, softball, volleyball, skating, cultural festivals, quadrille, cultural preservation and spending time with family and friends.
She was a lover of nature. She particularly loved these Virgin Islands, the emeralds of the sea, for their beautiful clear waters, white sandy beaches, warm weather, ocean breeze, delicious foods, treasured history, festive carnivals, and loving people.
While others may remember her for her many accolades and accomplishments for service to others and the Virgin Islands, Lynelle will be remembered by her family and friends for her unwavering love for them and her deep love of God and life.
She was preceded in death by her grandparents: James and Sylvanita Smith, and Arthur and Wilhelmenia Niles
Aunts: Vadis Niles Thompson, Moira Niles Roberts, Magdalin Niles O'Neal and Ghislaine Smith Harrigan
Uncles: Wilmer, Novaldo, Iris, Arthur, Kenneth and Dougal Niles; Terrance and Llewellyn Antonio Smith
Great Aunts: Florencia Smith, Gladys Williams, Aleatha Fraser and Mavis Turnbull
Great Uncles: Donald, Alvin, Elsworth, Andrel, and Zephaniah Smith
Godparents: Eleuteria "Terry" Emanuel Roberts, Shirley Blyden and Franklin "Fats" George
She is survived by her parents: Navarro D. Niles and Laraine Smith Niles
Sisters: Dr. Cedelle Niles and Dean Denelle Niles Brown
Nieces: Brooke and Brielle Brown
Aunts: Enid Blyden, Gertrude Niles (Honorable Ive) Swan, and Felicia Dessuit Niles
Great Uncle: Juanito (Phyllis) Benjamin
Great Auntz: Doris Smith Callwood, Marion Peters and Gladys (Eston) Todman
Great-Great Aunt: Iantha Thomas
Cousins: James, Joi, and Jewel Harrigan; Kenneth, Jr., Laverne, Laura, and Kevin Niles; Jacqueline Simpson; Patricia Stevens; Denise Fernandes, Richard, Michael, Sandra and Dale Niles; Clarissia Niles Thompson; Celeste "CeCe" Ross; Rudolph and Roy Thompson; Gretchen, Robbie, Quammie and John Roberts; Kimberly, Jay, and Annya Robinson; Annuncia Roberts Fleming; Arturo Niles; Deborah Niles Harrigan; Bridgette Conow; Anthony Niles; Lisa Singh-Testamark; Maria O'Neal Wallace; Kenny, Marcia, and Derrick O'Neal; Honorable Kerry and Kenny Drue
Special Cousins/Friends: Lisa Singh-Testmark, Ulalie Smith, Vernly Smith, Pete Smith, Roosevelt Fraser, Muriel Smith, Rosie Smith Randolph, Derrick O'Neal, James Harrigan, Elesta Morton, Kathleen Fleming, Amos Peters, Dwayne Benjamin, Kenneth Gittens, James Z. and Juliette Smith, Bridget Todman, Honorable Kerry Drue, Laverne Niles, Laura Niles, Dale Niles, Gritell Berkley, Erma Thomas, Debbie Harrigan, Bridgette Conow and Celeste "CeCe" Ross
Thank you to families: The Donovan, Dawson, Smith, Thomas, Robinson, Niles, Brathwaite, Benjamin, Todman and Peters families
Lynelle leaves to cherish her loving memory, many other family and friends too numerous to mention.
The family wishes to extend our sincere appreciation for the love and support given to Lynelle by all of her doctors, nurses and other healthcare professionals.
Family, friends and others whose lives Lynelle touched are invited to the first viewing at Turnbull's Funeral Home from 4-6 p.m., Tuesday, Feb. 21.
Funeral services will be held the following day on Feb. 22, at Christchurch Methodist Church at the Market Square on St. Thomas, U.S. Virgin Islands. The second viewing will take place at 9 a.m. The service will immediately follow at 10 a.m. Interment will be at Western Cemetery No. 1.
Funeral arrangements are by Turnbull's Funeral Home and Crematory Services.
The Niles family appreciates the sharing of fond memories and expressions of condolences, and it wishes to thank everyone for their gifts and contributions sent to The Niles Family, P.O. Box 303523, St. Thomas, U.S. Virgin Islands 00803.
Rest in Peace.