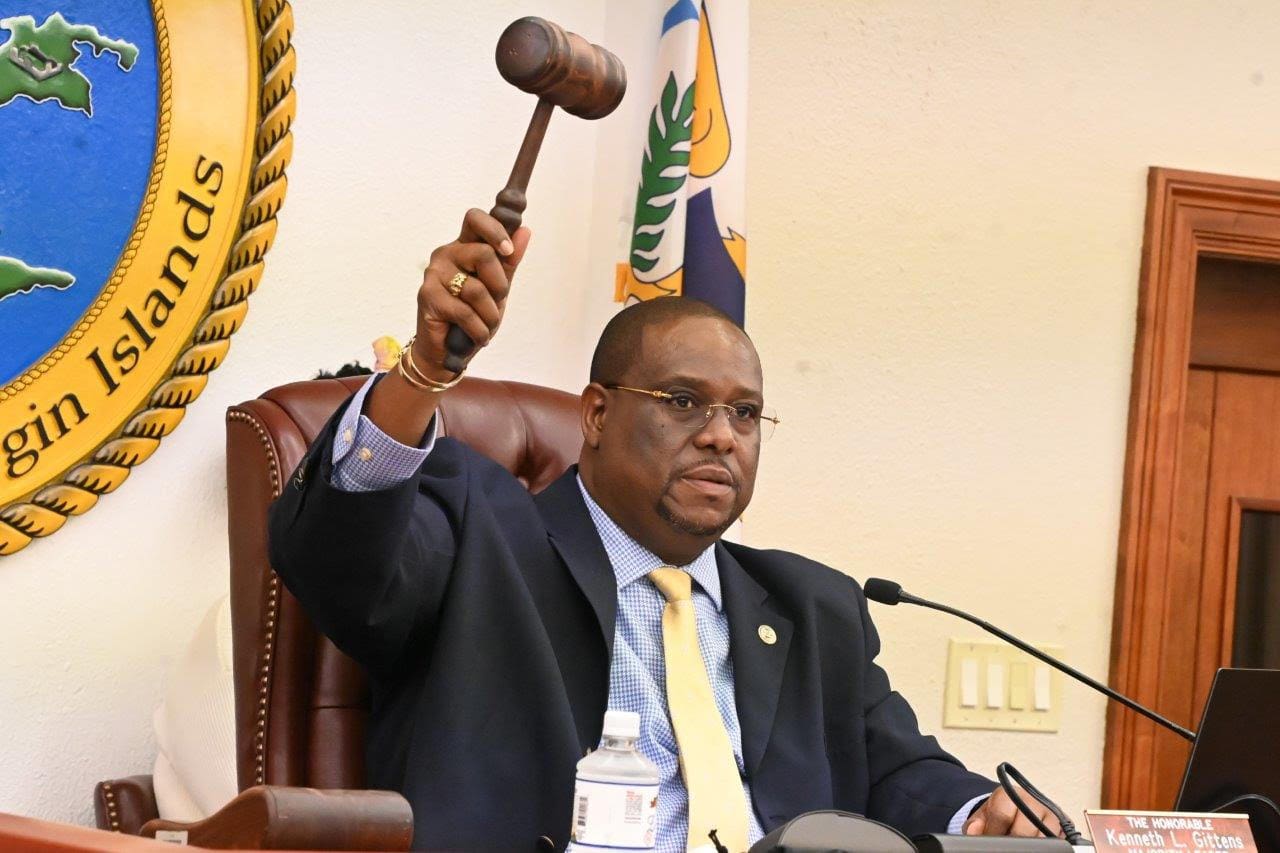 The Senate the Committee on Homeland Security, Justice and Public Safety focused on staffing issues within emergency and first responder agencies Tuesday and pushed officials testifying for answers.
Committee members had various questions about hurricane and tsunami preparedness, shelter efficiency, notification systems, 911 call center candidates, funding, and employee staffing availability and capacity.
"VITEMA has an authorized workforce of 149 (69 GVI funded/80 federally funded) and an annual budget of approximately $15 million ($6.3 million GVI/$8.7 million federal), 42 percent GVI and 58 percent federal," Daryl Jaschen, director of VITEMA, said.
Sen. Dwayne DeGraff's concerns lay with the agency's lack of contingency planning if its federally funded employees left due to a potential end of federal funding. Jaschen stated that the agency has the capacity to double down if need be, however, DeGraff felt the need to "beef up the agency's need for preparations" in planning.
Jaschen came into the line of fire for lack of staffing for the 911 Emergency Call Centers and nurses for the emergency shelters.
"It is the responsibility of the Department of Education to conduct the hiring process of nurses for VITEMA," said Jaschen.
Sen. Kenneth Gittens questioned Jaschen about his "expectations for the Department of Education to provide VITEMA with nurses when they themselves are facing nurse shortages for schools throughout the territory."
Gittens furthered his questioning by asking Jaschen why he has yet to reach out to other agencies, such as the Department of Health.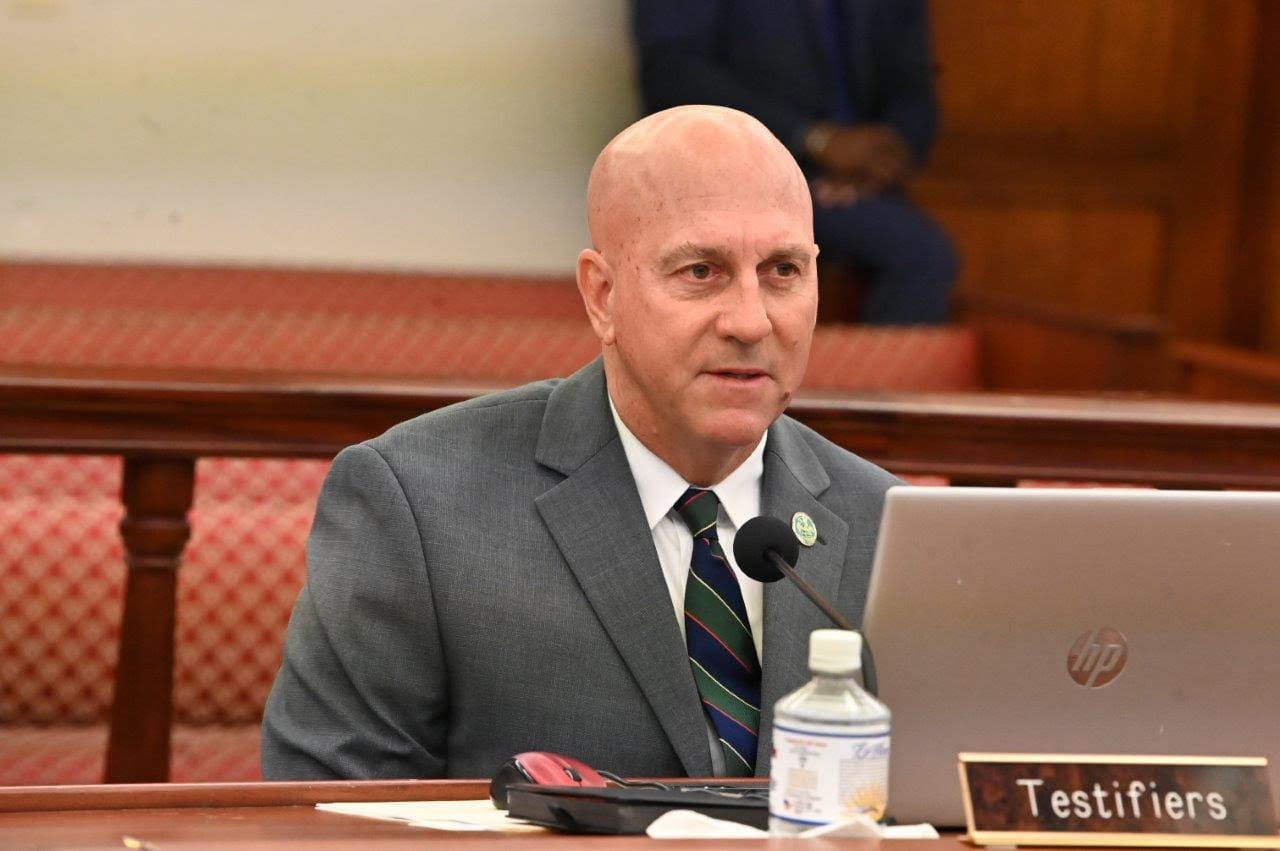 Deputy Director of Human Resources and Labor Relations Merlinda Philomene responded to the inquiry about the lack of hiring for the 911 Emergency Call Center, saying that "it is a lack of qualified candidates for the call centers. We just recently hired one person for the island of St. Croix."
Gittens urged the agency to create a more strategic plan to "fill the positions, it has been ongoing for far too long."
V.I. Acting Attorney General Carol Thomas-Jacobs went on to account for their challenges, specifically the Medical Examiners Office.
"Since July 2022, all persons who died in St. Croix and who the Medical Examiner determined an autopsy was necessary were transported via chartered flight to St. Thomas so that the autopsy could be performed in the St. Thomas facility," Thomas-Jacobs said.
"The OAG has been working diligently to procure and install a fully equipped turnkey modular Medical Examiner Office in St. Croix," and "the modular structure is complete. All the equipment for the modular Medical Examiner Office has been purchased," Thomas-Jacobs said.
The modular structure is set to arrive on St. Croix before the end of February.
Wynnie Testamark, director of the V.I. Bureau of Corrections, offered highlights of the agency with the fulfillment of pay increases for corrections officers and civilian staff, the payout for retroactive pay owed, the reorganization of the nursing division, new equipment, faculty updates, staff and inmate wellness, and the execution of a new collective bargaining agreement for officers.
Gittens stated, "I am expecting you all to do what you all are getting paid to do."
Daryl A. George, director of the Virgin Islands Fire and Emergency Medical Services, began by providing testimony highlighting key focuses of operations for the agency.
"This year's major staffing goals include hiring 10 firefighter/EMTs in each district, filling critical EMS vacancies, and expanding the Prevention Unit," said George.
Despite a long-term EMS staffing shortage, four EMT vacancies have been filled, and VIFEMS is working with the Personnel Department to improve its efforts to meet its goals.
VIFEMS's efforts to seek grant funding for the purchase of additional emergency response vehicles have shown progress and success. Feb. 1, George reported a step in the right direction by securing $1.8 million from the Consolidation Appropriations Act of 2023 for seven new ambulances for the territory, to add to the 11 emergency response vehicles procured in the last year.
Assistant Director of Emergency Medical Services with VIFEMS, Lisle Evelyn Jr.,  provided an update on the EMS integration and operations. Evelyn accounted for the agency's new hires, current ambulance locations, and training for paramedic certifications.
After Sen. Alma Francis Heyliger posed the question, "What is your wishlist for the agency?" Gittens followed up with light-hearted banter, asking Francis Heyliger if "she would be their fairy godmother?"
Ending on a high note with the support of colleagues, Sens. Gittens and Francis Heyliger stated that they would try to help make something happen with the wishlist.