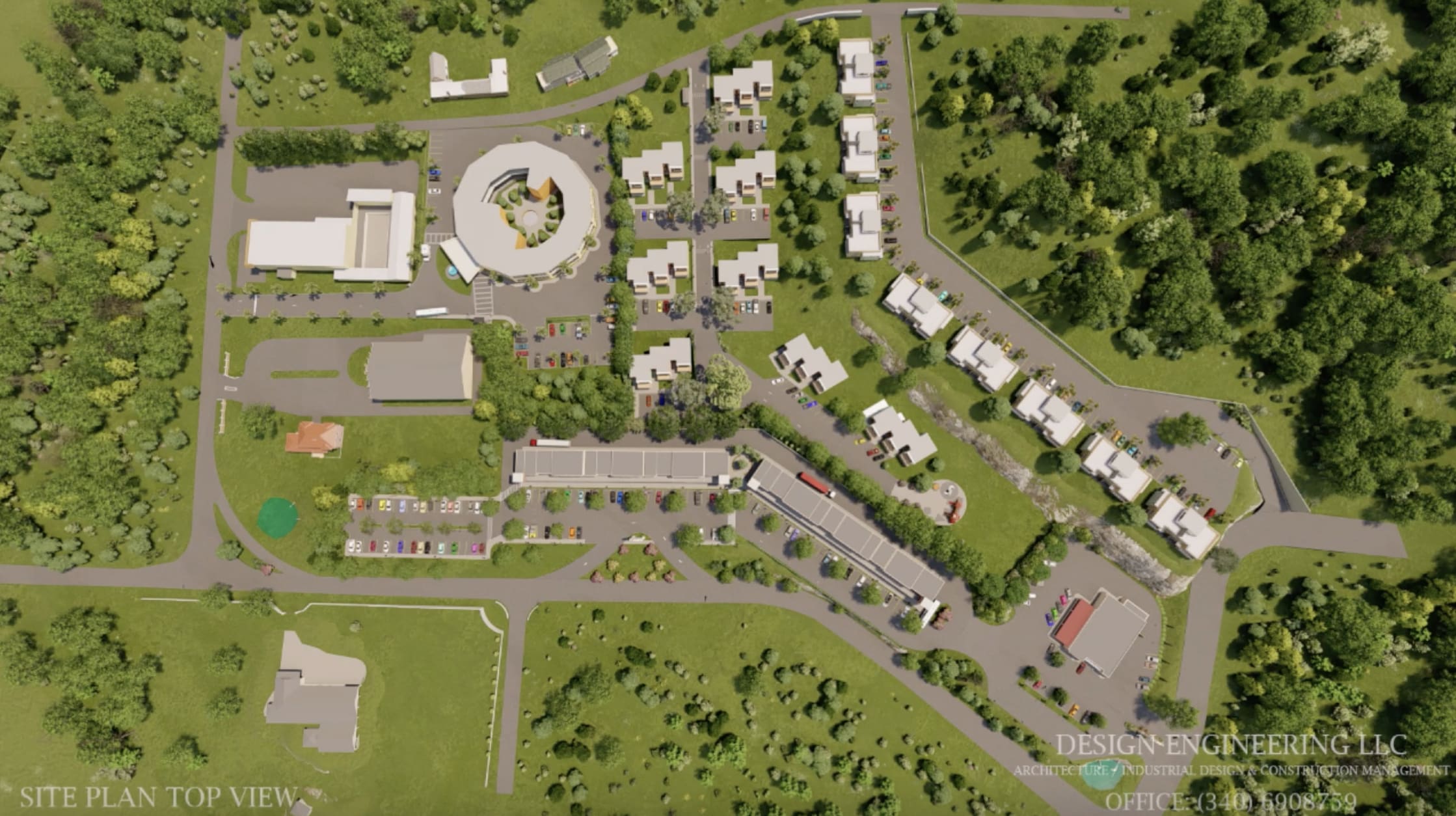 Gov. Albert Bryan Jr. has rejected a controversial bill that would have rezoned nearly 16 acres of St. Croix green space from light residential to allow a strip mall, restaurant, and rows of condominiums.
The governor confirmed his veto this week in an interview with the Source, saying the Legislature's approval seemed suspicious.
Citing physical issues like traffic congestion and stormwater drainage, and an outpouring of objection to the plan from people living nearby, the Department of Natural Resources recommended against the proposal. But in a November 2022 hearing where senators had previously said DPNR's recommendations were a "gold standard," they inexplicably urged approval of the Beeston Hill rezoning.
In one of its last acts, the 34th Legislature voted at the end of December to approve the rezoning from R-1, low-density residential, to B-3, business scattered — with some limitations on what could be put on the land: no nightclubs, no gas stations.
Neighbors, who'd collected hundreds of signatures against the rezoning in an online petition, were dejected. Some said the spot-rezoning eroded their trust in government and the stability of U.S. Virgin Islands land value.
The governor said Tuesday that he felt the same.
"How you gonna do that? That totally erodes, you know, people's property value and their confidence in the government that they will work to maintain their property," Bryan said. "Look how this thing came up. You talk about special interests and stuff. This thing came out of nowhere added on as an addendum, against what DPNR is recommending, and then you take an R-1 property and making it B-3 now. Like, come on man."
Bryan said if the plan had been only to use the part of the 15.9 acres facing the street, it might have had a chance. But putting large, dense commercial development and condominiums in the center of a well-established, sedate neighborhood was a non-starter.
"There was no way that's gonna happen. I mean, if they had created an adequate buffer and then used the street site property, maybe. But I don't want to get people in the habit of bucking the system in order to satisfy like one individual person. There's no way," Bryan said, adding that St. Croix in particular was dotted with similar "half-developed projects" that need completion.