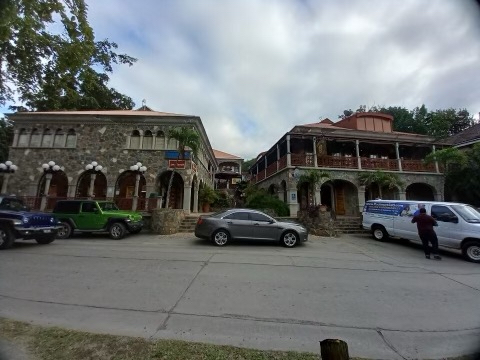 A second suspect in the territory's first homicide of the year was in police custody as investigators searched for three armed men in a smash-and-grab jewelry store robbery Wednesday on St. John.
Police arrested Aneudy Guerero Tuesday evening who they say aided and abetted alleged shooter Luis Manuel Mota Rivas in the Sunday killing of Marcos Antonio Benjamin Guerrero near St. Thomas' Market Square. It was the territory's first homicide of 2023.
Guereo was charged with first-degree assault, third-degree assault, use of a dangerous weapon during the commission of a crime of violence, aiding and abetting, and accessory after the fact. No bail was set for Guerero as he awaits an advice of rights hearing.
Meanwhile, a brazen midday robbery at St. John's Mongoose Junction has police searching for three men presumed to be armed and dangerous.
At about 1 p.m. Wednesday, three Black men wearing dark hoodies and bandanas over their faces came into a jewelry store at Mongoose Junction with guns. They used a hammer to break the glass casing where the jewelry was displayed, took the jewelry, and fled towards Northshore Road on foot, according to the V.I. Police Department.
No one was injured during the incident. The dollar amount of stolen jewelry was unknown at this time, police said.
Police ask anyone with any information about the incident to contact the VIPD at 340-774-2211, the Criminal Investigation Unit's Major Crimes Division at 340-642-8449, or Crime Stoppers V.I. at 1-800-222-8477.