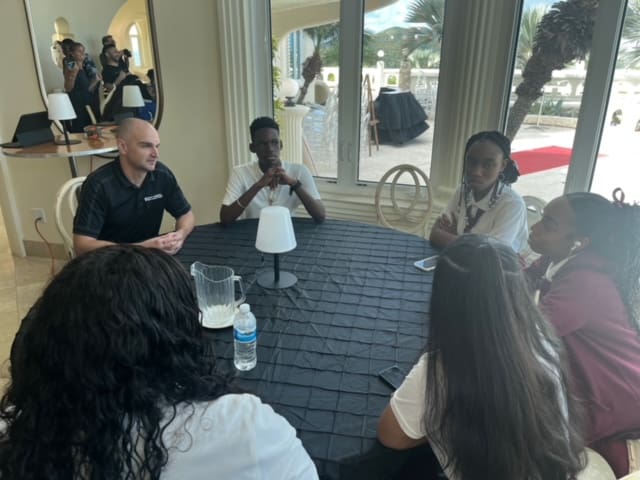 The Caribbean Music Center for the Arts helped to organize music students from four schools to attend a meet and greet with Grammy award-winning artists on Friday at the St. Croix Castle.
Six students per school were selected and the schools involved were from the St. Croix Educational Complex, St. Croix Central High School, John H. Woodson Jr. High School, and the Good Hope Country Day School. The students had the opportunity to listen to some music from the artists and to connect with some of them through a meet and greet.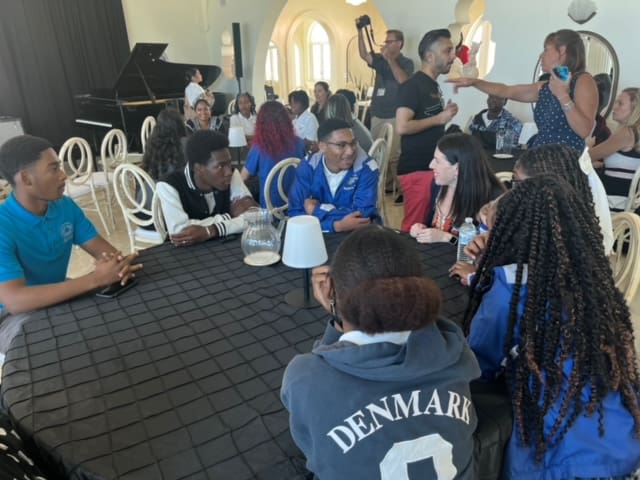 The artists included Pasquale Grasso, Joanie Leeds, Steve Katz, Lauren Henderson, Falsa, Joanie Leeds and Charu Suri.
One of the artists, Falsa, sang a beautiful melody in Hindi to the students. After singing he challenged the students as to what language he sang in. Falsa said, "Hindi is a subset of Indian classical music, rooting in the northern part of India."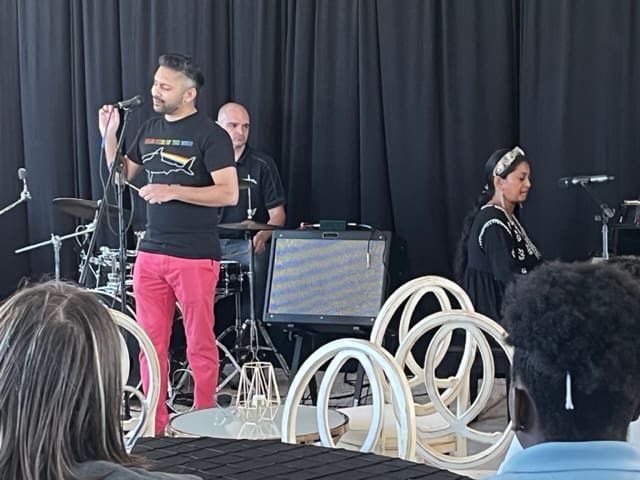 Education Coordinator Jessica Parker White said that they were asked to help host the event. "They wanted to do something special to give back to the community so that we can help inspire students in the next generation."
Owner of the St. Croix Castle, Andrea Alexander, said, "We feel so very honored to have the castle and to see these kids walk around the grounds made it phenomenal when they arrived." Alexander also mentioned hopes of making the event an annual one.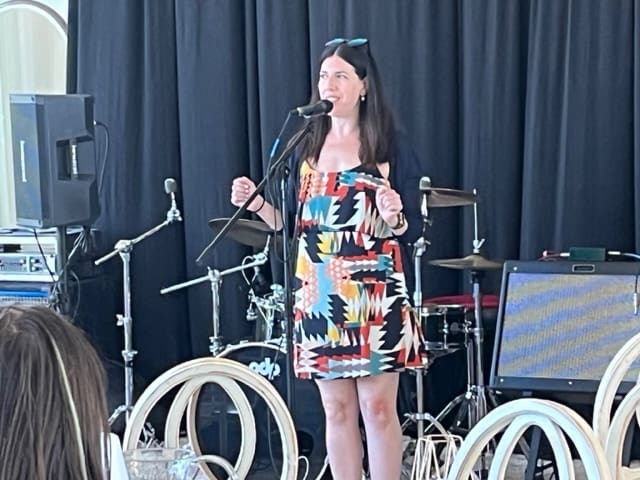 Besides the meet and greet, anyone interested in listening to jazz from the artists were welcome to do so on Friday, where there was also a paid Friday event, a free Saturday day event at the Caribbean Music Center for the Arts, a paid evening event later that evening and a Sunday Brunch. The mission of the weekend jazz show was to raise funds for music programs at local schools.
The Caribbean Museum Center for the Arts offers a wide variety of classes, workshops and other educational programming during the year.