A sense of community and togetherness could be felt at the Agricultural Fair Grounds on St. Croix Thursday as people bonded over local food and goods at this year's Festival Food Fair. People were excited to be together and were thrilled to be "back outside."

The turnout out for this year's Food Fair was excellent, according to V.I. Lottery Director of Marketing and Public Relations, Victoria Burgess. She said there were plenty of food vendors dishing up local delicacies like fish and fungi and crab and rice and people having a good time. She said the general vibe in the air was that people were happy to spend time together and celebrate community and culture.
"I think everyone is happy to be back outside as they say. People and food are good, the culture is out and present and I feel like the J'ouvert people were able to come here and soak it all up," said Burgess.
Attendees were met at the front of the fairgrounds by Ashlee Douglas, owner of Merch Carnival. Douglas had a table set up with locally designed T-shirts, hats, mugs, and totes. She has been in business since 2014 and said this is her first time as a vendor at Food Fair.
"I was excited to try something different after the pandemic and I love the opportunity to bring people together," Douglas said. Her love for soca music is also a huge part of her enjoyment of Festival because it allows people to "let loose," she said.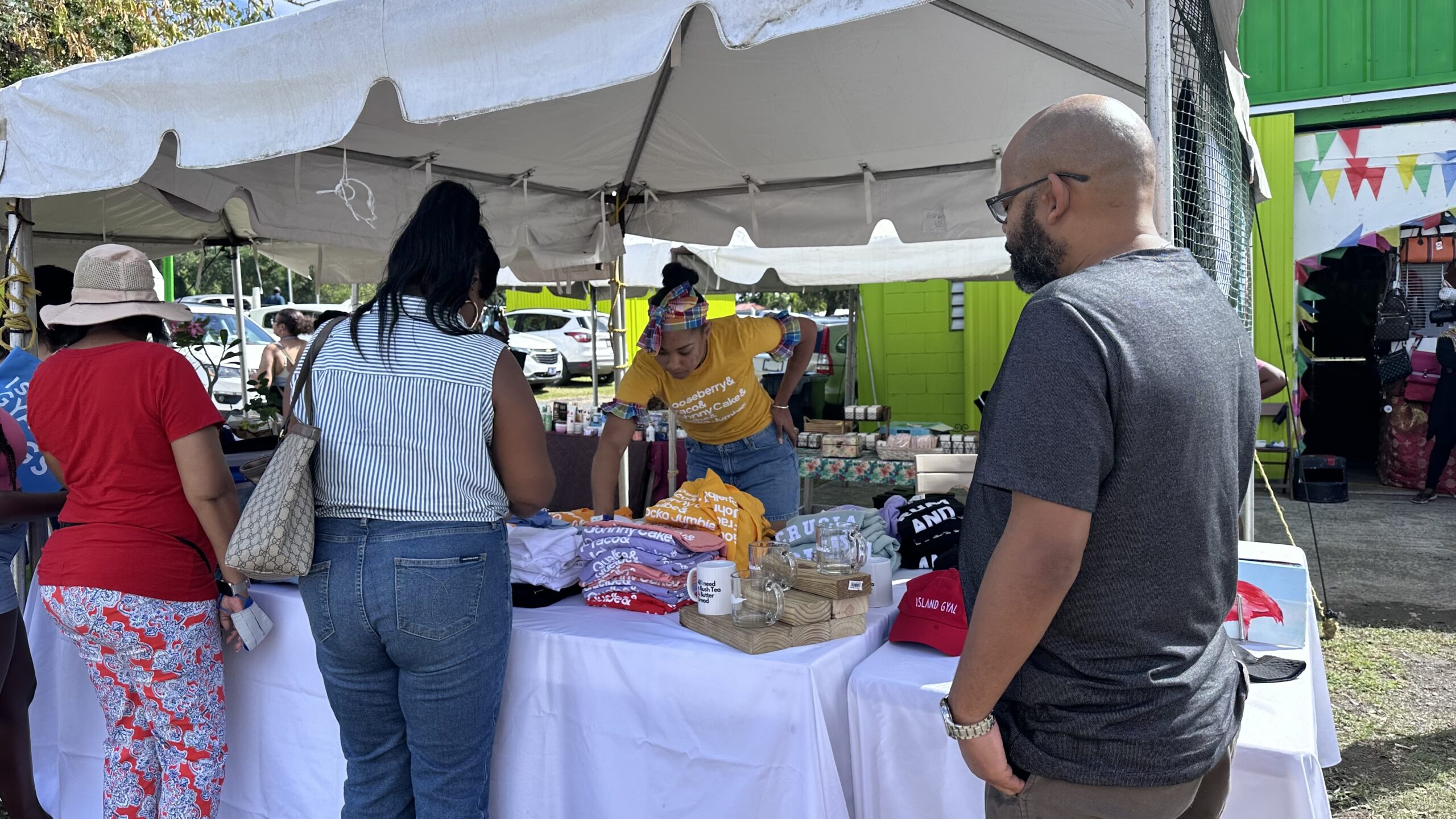 The Food Fair also showcased two young entrepreneurs, Juju and CeCe, selling their locally flavored lemonades and juices, and cake jars. Their mom, Ramon Reid Ventura, who helps run the business, said her favorite thing about Festival this year is seeing everyone out, and seeing new faces, especially after the pandemic. She also said that Festival is a great time to support other local businesses.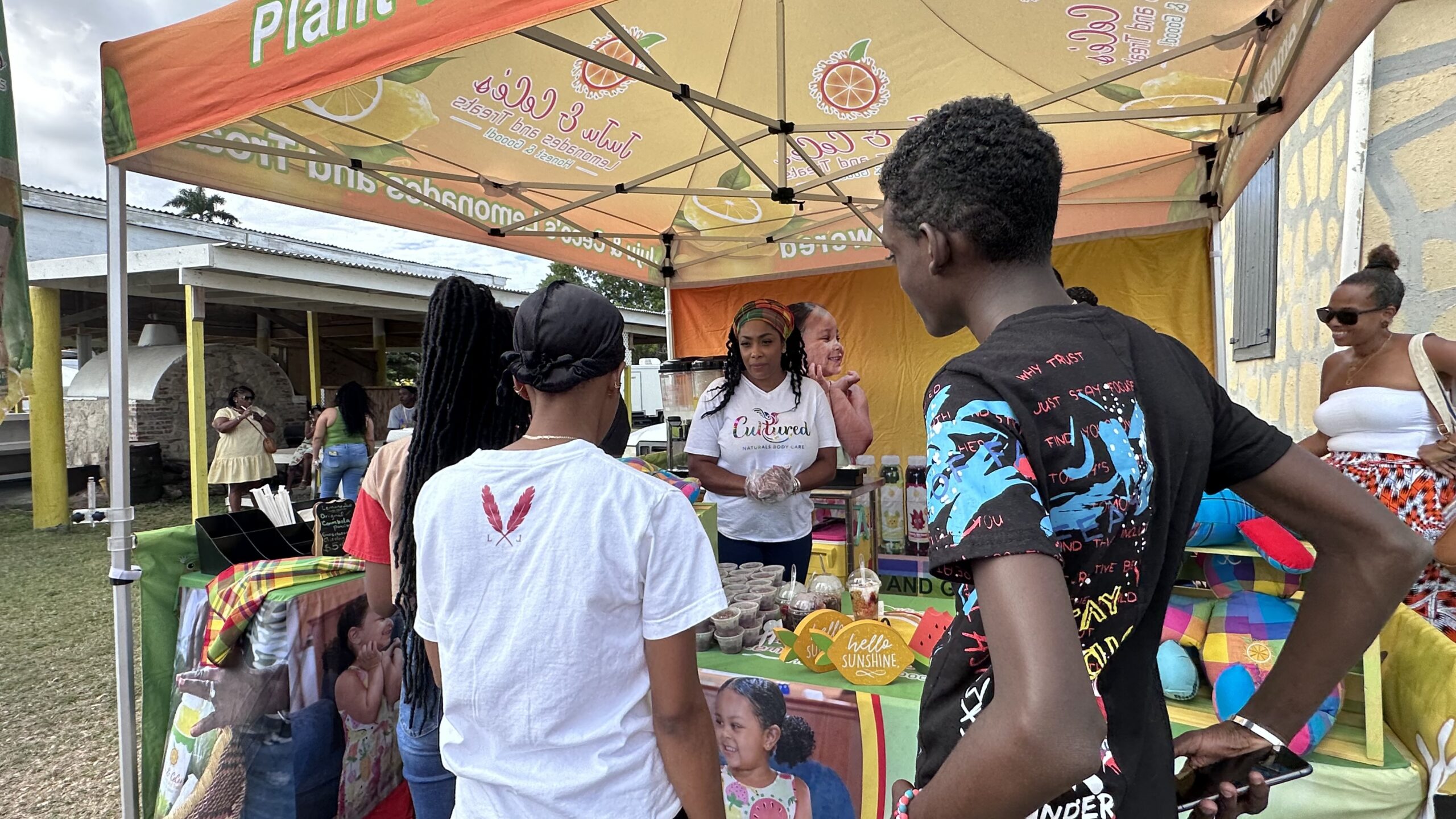 Food Fair was not just crowded with excited vendors but it was also flooded with Crucians and visitors who were ready to enjoy delicious homemade food and treats.
Karen Dickenson was enjoying a chat with a friend when she told the Source that it was great to be out meeting new people, seeing new faces, and watching people come home for Festival. She also said Food Fair gives people a place to show off their culinary skills and "bring the taste of the V.I. to those who don't have the experience."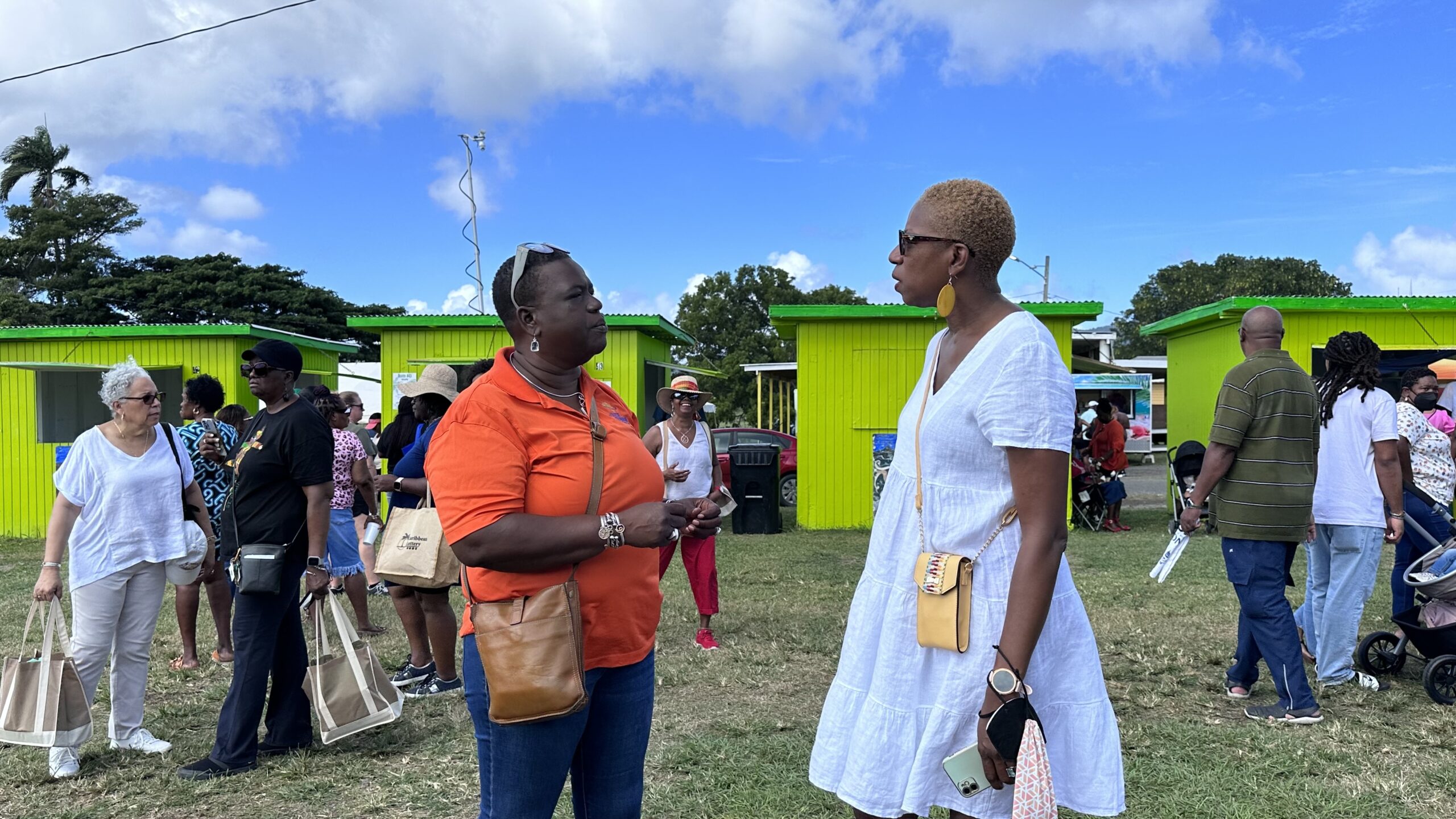 Another community member, Jay Vanwinkle, could be found by the picnic benches enjoying a plate of food with his family. While he loves Food Fair for the conch and lobster in butter sauce, what brings him the most excitement this time of year is seeing all the different types of costumes in the parades.
"This time of year, everyone comes together as a community," said Vanwinkle.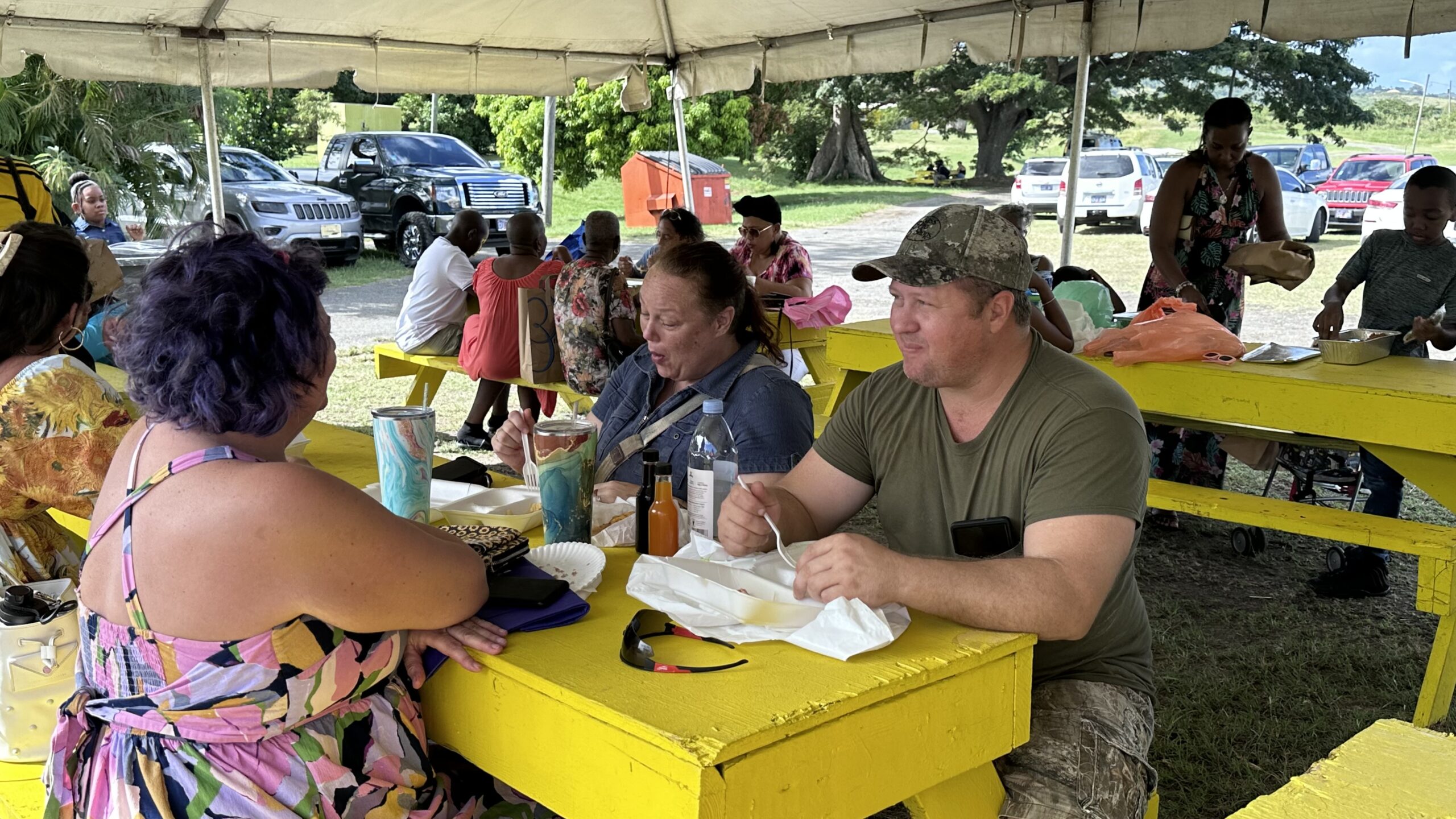 Along with community members, a few government officials were spotted enjoying the Fair. Senate President Donna Frett-Gregory and Sen. Angel Bolques Jr. were out and about having a good time with friends and family.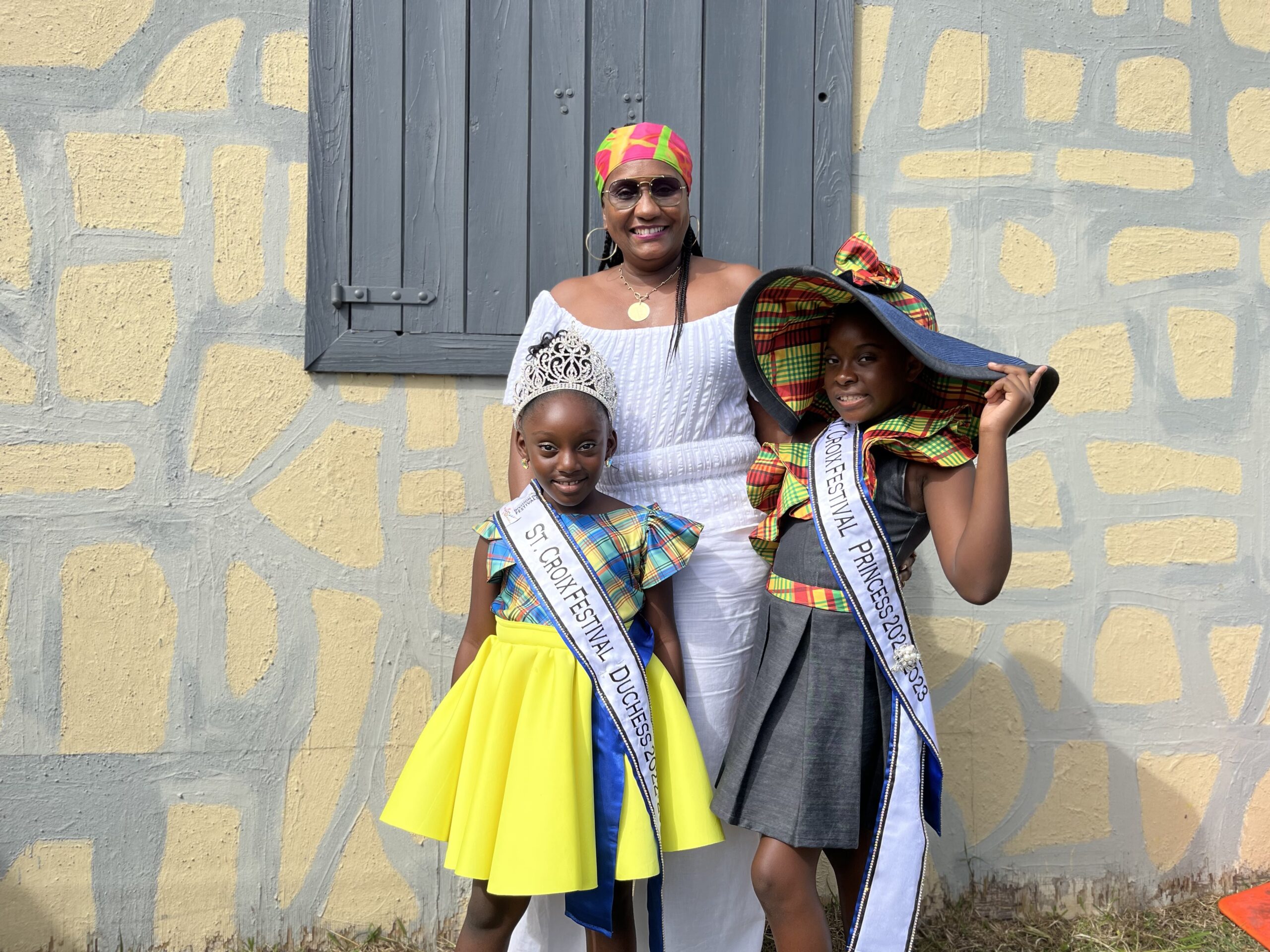 Even Gov. Albert Bryan Jr. was seen in the crowd soaking up laughter and conversation. He mentioned that his favorite part of Food Fair is crab and rice but this year he was touched by something different.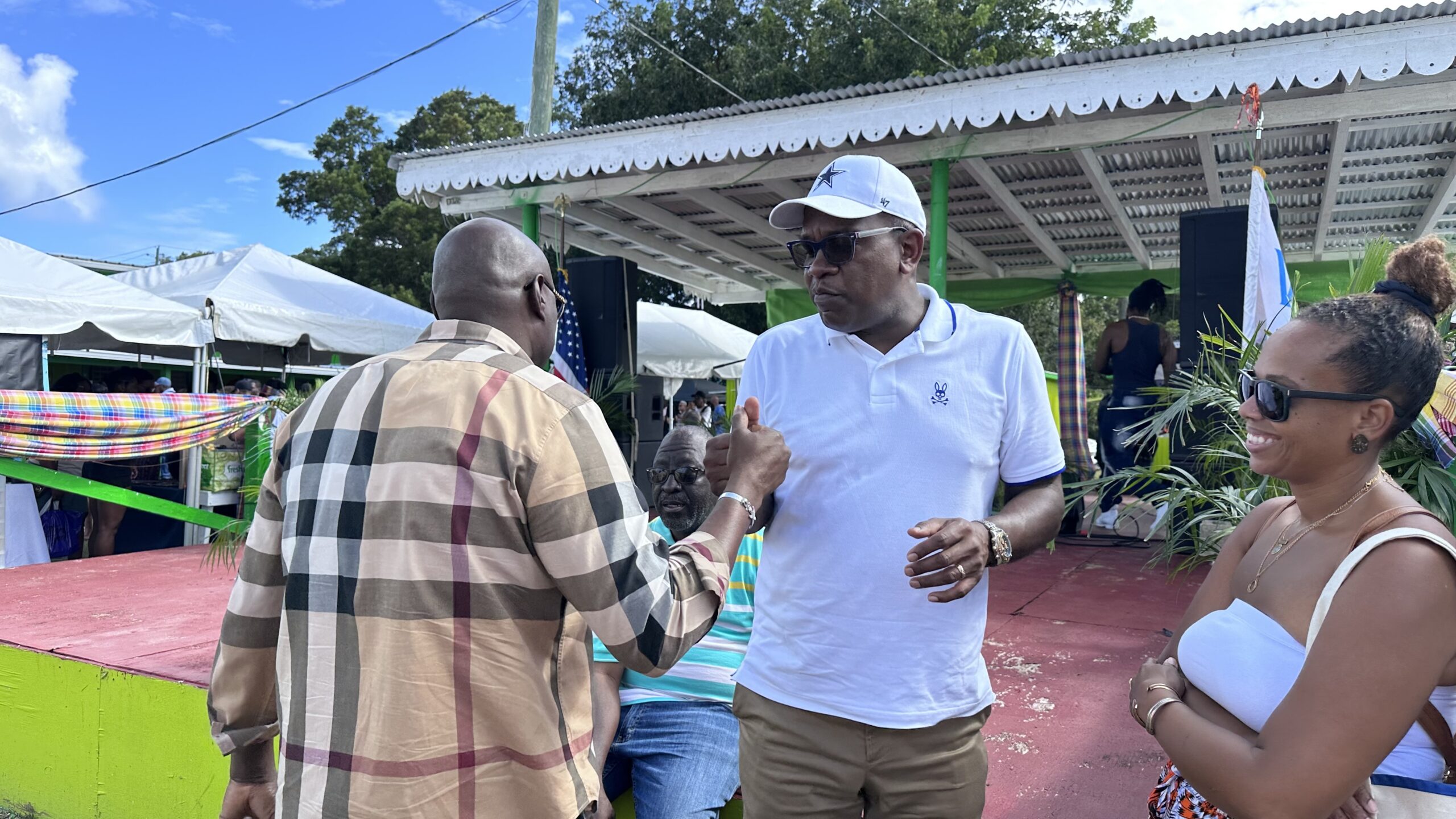 "I get excited to see all the Virgin Islanders and added visitors coming together, hugging, talking, enjoying each other, and dancing. It's the music that connects us. Dancing is deep and amazingly spiritual."