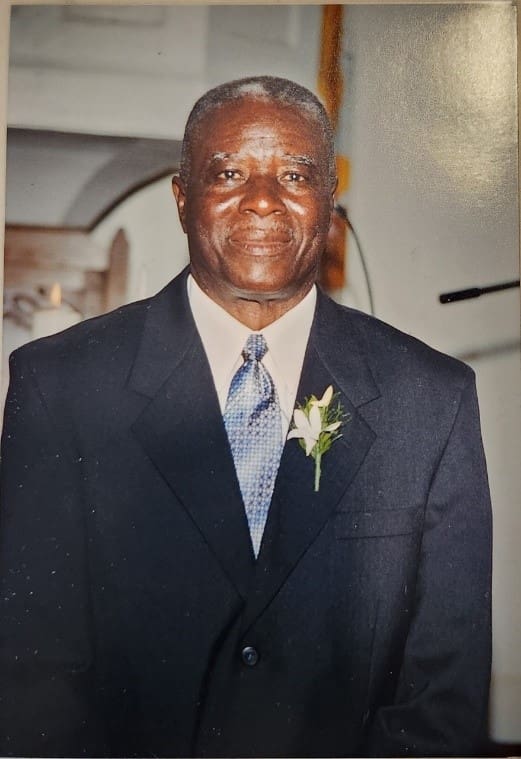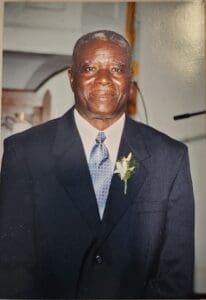 Roy Etheldred Hendrickson, also known as "Roy Quail," of Estate Grove Place died on Dec. 22. He was 78 years old.
He was preceded in death by his mother, Elfreda Jackson-Hendrickson; father, Cornelius Hendrickson; son, Roy A. Hendrickson; sister, Susanna Hendrickson; and brothers: Emmeth and Clemence Hendrickson Sr.
He is survived by his wife, Debra Miller-Hendrickson; daughter, Monica Hendrickson; sons: Michael Hendrickson and Darrel Hendrickson; stepsons: Darren and Darnell Esannason; grandchildren: Quenisha, D'Khari, Meshelemiah, Roy, Rakem and Melanesia Hendrickson; great- grandchildren: King, Malaysia, Malaya, La'Asia, and Rakem Jr.; sister, Sheryl Jackson; brothers: Valdemar Jackson, and Tyrone Hendrickson Sr.; nieces: Denise Jackson-Bell (special niece), Melba, Rhonda, Reva, Roneice, Ralna, Reisa, Raynell Jackson, Evelyn and Sherese Hendrickson, Ludequa and Lutisha Phillips, and Deanna Miller-Webster; nephews: Shevin Fleming, Clemence Jr., Edwin Sr., Gary, Craig, Brian, Sheldon, Tyrone Jr. and Troy Hendrickson, Lushane Phillips and Derrik Miller Jr.; great nieces: La'Shell Liddie, Reniya Heywood and O'Nae Milligan; great nephews: Shakir Smith and Okimo Milligan Jr.; aunt, Theresa Hendrickson-Thomas; brother-in-law, Derrik Miller Sr.; sister-in-law, Rita Jackson; and godchildren: Glen Maurice Byron, Allison Hall, Randy Johnson, Shana Petersen and Dorette Simmonds.
He is also survived by special friends: Glenworth Bryan, James Parris, Alan Vanterpool, Paul Arnold, Sr., Rubio Lang, James Watts, Roy Davis, Corine White-Lynch, Carolyn White-Hill, Anselmo Watts Jr., Charles Fleming, Avril and Barrie Daniel and family, Alma Plaskett-Christensen, Lydell Andreas, Patricia Christian, Charles and Theodore Brow, David Benjamin, Sierra Lincoln, Delores Daniel, Christa Mathurin, Lilia Stevens, Vikings Baseball Team, Forty Plus Baseball Team, the Wenner family, Samone Simone, John Parris, James and Sylvia Parris, Jerry and Malvina Jackson;
Other survivors include cousins and other relatives: Jackson family, Patrick and Janet Phillips, Brow family, Thomas family, Powell family, Joseph Hodge and family, Adelbert Bryan and family, Angela Lawrence, Hendrickson family, Miller family and Brow family; as well as other relatives and friends too numerous to mention.
Special thanks to Nurse Shirley, Helena Govan, the Staff of Continuum Care, Jessica Halliday and Austin Andre.
A viewing will take place at 9 am. followed by a funeral service at 10 a.m., Tuesday, Jan. 10, 2023, at Friedensfeld (Midland) Moravian Church. Interment will follow at Kingshill Cemetery.