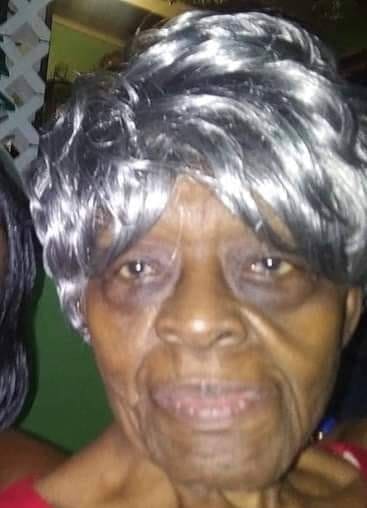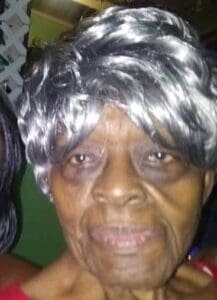 Augustina Henry died on Dec. 8. She was 87 years old.
She is survived by her daughter: Elizabeth Henry; grandchildren: Daniel Liburd, JahThwan and JahShawn Barnes, Ida and Luis Martinez Jr.; great-grandchildren: Iyinde Barnes, Rae'Quan, Rae'Dejah, Rae'Jai and Le'Nijah Liburd, Jahnyah, Jahkeyah, Elijah, Solomon and Micah Barnes; sisters: Esmeralda, Clothilda, Bernice and Agneta Sylvia Cornelius, Lolita Saunders and Melcedes Scottland; and brothers: Warren and Richard Cornelius Sr. and Robert Joseph Sr.
She is also survived by son-in-law, David Barnes; and nieces: Melba, Marjorie and Darrell Wms., Delta Harris, Erma David, Dale Elvin, Debbie Richards, Eleanor Smith, Barbara and Laura Acoy, Sharon Jackson, Erica and Deseree, Denise and Desiree Charles, Janet Matthews, Sherlene, Deanna and Victoria Cornelius, Sherese and Shivonne Joseph, Safisha Cornelius, Keisha Cornelius, De'Anna and Daria Cornelius.
Other survivors include nephews: Larry Wms., Aaron Buntin, Shawn Sobratae, Randy and Terrance Rawlins, D'Angelo and Dion Charles, Douglas Pompey, Oliver Cornelius Jr., Kareem and Robert Joseph Jr., Richard Cornelius Jr., Herman Jackson and Dennis Cornelius Jr.; great nieces and great nephews too numerous to mention. special friends and extended family: Paulette Gordon, Sylvia Sajou, Bennett Smith, Roy "Malachi" Phillips, Mr. Steele, Henry Family (STT), Cornelius Family, Williams Family, Karaoke Crew, Christian Family, Urgent Family, Johannes Family, the Entire LaVallee Community, and North Star Family; as well as other relatives and friends too numerous to mention.
Funeral service will be held on Wednesday, Dec. 28, at Hope SDA Church (Mon Bijou). Viewing at 9 a.m. and service beginning at 10 a.m. Interment will follow at Kingshill Cemetery.