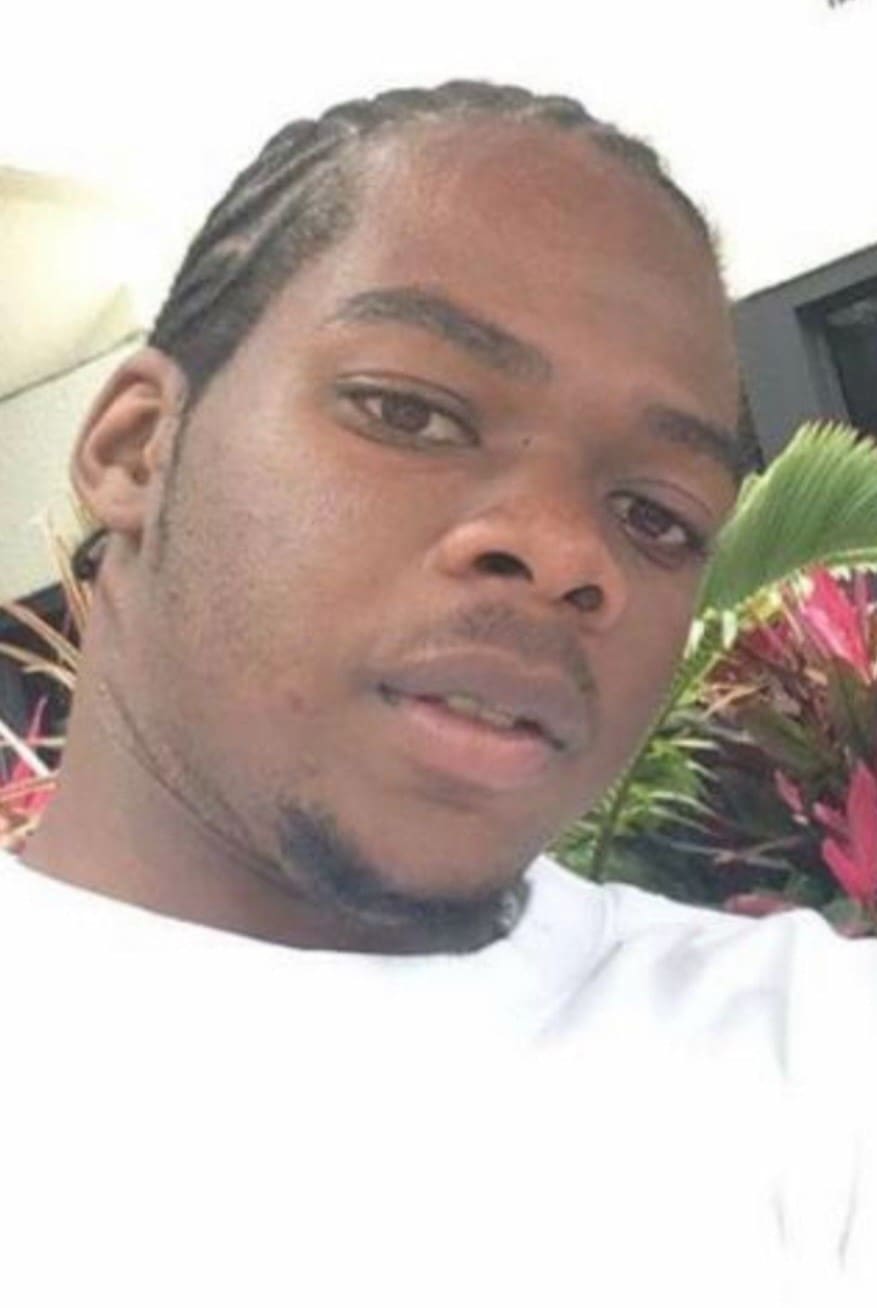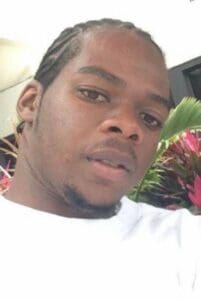 With profound sadness, we announce the passing of our beloved son, brother, uncle, cousin, nephew, father and friend, Shamoi K. Charleswell, on Sunday, Dec. 4.
"Moyo" or "Farty" as he was affectionately known, was a talented heavy equipment operator and successful businessman on the island of St. Thomas. Shamoi's greatest asset was his love for life and his family.  He was a proud, committed and dedicated father to his one and only son, Le'Kai, and a loyal confidant to those who had the great fortune of knowing and loving him as a friend.  He will be truly missed and will forever be remembered.
The first viewing will be from 4-6 p.m., Friday, Jan. 6, 2023, at Turnbull's Funeral Home and Crematory Services. The second viewing will be held from 9-10 a.m., Saturday, Jan. 7, 2023, at St. Andrew's Episcopal Church, with services to follow immediately after. The interment will be at Western Cemetery No. 1.
He is survived by his parents: Gwendolyn Ryan and Carl Charleswell; adopted mother, Anna Ortiz-Thomas; companion, Jean-Marie Coipel; son, Le'Kai Charleswell; adopted daughter, Unyque Esprit; grandfather, Samuel Ryan; sisters: Shatima Charleswell, Shahida Audain and Talisha Donovan; brothers: Kareem and Kayden Charleswell; nephew, Jordyn Maduro; nieces: Ka'Nysha and Ka'Nylah Scatliffe; godmother, Bernice Parris; godfather, Stylish Willis; aunts:  Maria Ryan, Patricia Brown, Lorraine Ryan, Darissa Ryan and Carin Charleswell; great aunts: Ina Blyden and Jean Howard; adopted aunt, Javaite Brin; uncles: Daryl Ryan, Calvin Charleswell, Carlton Charleswell Sr., Clinton Charleswell, Clifton Charleswell, Clarence Charleswell, Calford Charleswell, Clifford Charleswell, Calvert Charleswell Sr., Lencito Charleswell, Real Charleswell and Cedric Turnbull of the BVI; and great uncles: Stanley Fleming and James Aaron.
He is also survived by cousins: Lucina, Raun, Roy Jr. and Ahkeel Petersen, Camisha, Carlton Jr., Camal and Crystal Charleswell, Rudy Bridges, Carollana Charleswell, Annica Charleswell-Thompson, Akilah, Akeem, Akeema, Akeel, Akai, Ajani and Jelani Charleswell, Gregory "Marve" Williams, Shaniqua Williams-Foy, Anequa Foy, Jenelle, Joquan, Kisherna, Kimisha, Khanya, Kishern, Kmari, Makai, La'Quan, La'Quesha, La'Shawn, Nila, C'Aylah, Caliah, Calvert Jr. and Rascheel Charleswell, La'Quindell McKay, Jeremy, Raphael, Curtis and Chereese Charleswell, Ashley, Alexandria and Aundre Turnbull, and Dalma Thomas.
Other survivors include cousins: Ann-Marie Ryan, Maradell, Joyce, Jessica, William and Kelvin Chambers, Marina, Malika, Makisha and Jamal Anthony, Akeem, Aleta and Amiel Brown, Shalimah, Shashima and Kenneth Thomas, Jameliah Dowe-Brown, Taneesha Thompson, Kwane'a Parr, Devon and Darnell Paul, Dr. Kyza A. Callwood, Jeree and Jerell Estrill, Raquan, Randy and Shebreka Penn, Shukura Stevens and Shekema, Shereka, Sheniqua and Roy Foy Jr.; special friends: Linnea Powell, Lester Ashby Jr., Amadi Brooks, Eric Lee Jr., Tamara Brooks, Shanique Richards, Alickson "Baba" Bernard and Lyiesha Cantois; as well as countless other relatives and friends too numerous to mention.
Professional Funeral Services are entrusted to Turnbull's Funeral Home and Crematory Services.