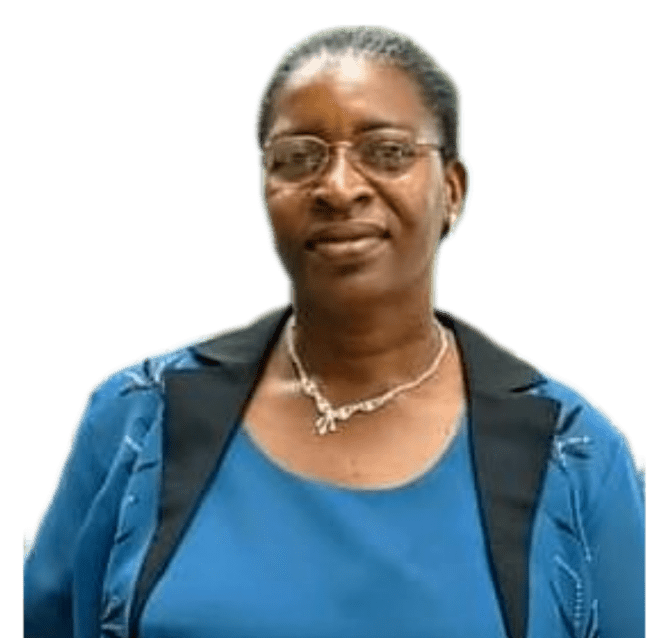 Gloria Gwendolyn Gumbs, also known as "Glory," died on Nov.7 at her residence on St. Thomas.
Gloria is survived by her:
Daughters
April Frett
Avril Frett
Son Ashley Frett, III
Grandchildren
Amachai Brown
Akijah Benta
A'Deja FrettHaile Benta
Aunique Brown
A'Ja Frett
Akajahlie McSween
Ashayla Frett
Hakajah Richards
Naeem Friday
Ahijah Richards
Hailaiyah Frett
Special Friend
Joset Daniel
Sisters
Mildred Frett-Hodge
Octavia Gumbs-NurseAlexis Richardson
Brothers
Eugene Gumbs
Jeffrey Gumbs, Sr.
Vincent Benjamin
Lemuel Benjamin
Brothers-in-lawLeslie Hodge
Trevor Richardson
Great uncle
James Martinborough
Aunts
Una Cousins-James
Elvera Michaels
Irene Michaels-Griles
Norma King-Krigger
Lorraine Francis-Edwards
Joan Robles-Williams
Jean Robles-Wiltshire
Joyce Robles-Potter
Ann Marie Robles-Lettsome
Ethel Robles-Joseph
Evelyn Foy
Gertrude Robles-Plaskett
Uncles
Angel Robles
Ralph Phillips, Jr.
Eldridge Robles
Lionel Robles, Jr.
Aunt-in-law
Edris Robles
Uncled-in-law Isidor Grilles and Eddy Edwards
Godparents
Jean Donovan-Smalls
Edith Gomez
Evelyn Foy
Iolone "Ionie" Turnbull
Herbert Harrison
Sandy Webster
Ariel Rosario
Godchild
Pia Nicholson
Nieces
Jessica Bell-Zeigler
Jenecia Bell-Vines
Pascha Williams-Walker
Shelma Williams-Scott
Pashima Williams
Tashima Richardson
Yvonnjia Benjamin
Latavia Benjamin
Breanna Benjamin
Lazhane Benjamin. Patrice Wilson and Alice Wilson
Nephews
Jerome Rosado
Tyrone Hodge
Franklin Smith
Shawn Williams
Jeffrey Gumbs, Jr.
Jarvis Porcher
Marcus Wilson, Troy Wilson, Jay Wilson and Omar Benjamin
Close Friends
Karol Elskoe-Roebuck
Monica Elskoe-Rabsatt
Sandyl Elskoe-Joseph
Lori Elskoe-Rawlins
Lana Trotman
Lennice Gumbs-Elskoe
Glenn Elskoe
Cindy George-Roberts
Elvis George
Dale Williams
Monee' Parris-Richards
Dora Grant
Diane Lee
Eslyn Nibbs
Barika Hakim
Shenelle Mercer
Portia Charles
Charlene Hewitt
Carol Powell
Elizabeth Murraine
Arlene Blackman
Charlene & Frankie Brathwaite
Audith Blackman
Doreen Petty
Michelle "Micha" Esdaile
Esonia Thompson
Other friends such as the Frett, Hermon, Elskoe, Lockhart, Hansen, Brathwaite, Smith, Arnold, Thompson, Hodge, Meyers, Mayers, Barnes, Rabsatt, Benjamin, Todman, and Martin families
Many other relatives and friends too numerous to mention.
Relatives and friends are respectfully invited to attend the first viewing on Sunday, Dec. 11, at the Celestial Chapel of Dan Hurley Home for Funerals.
The second viewing will be held from 9-10 a.m. with the funeral service immediately following at 10 a.m., Monday, Dec. 12, at Memorial Moravian Church. Interment will be at Eastern Cemetery.
Funeral Arrangements are under the care of Dan Hurley Home for Funerals and Cremation Centers of St. Thomas, St. John and St. Croix.
For online condolences or to share a special memory, visit our website at www.hurleydavisfuneralhome.com