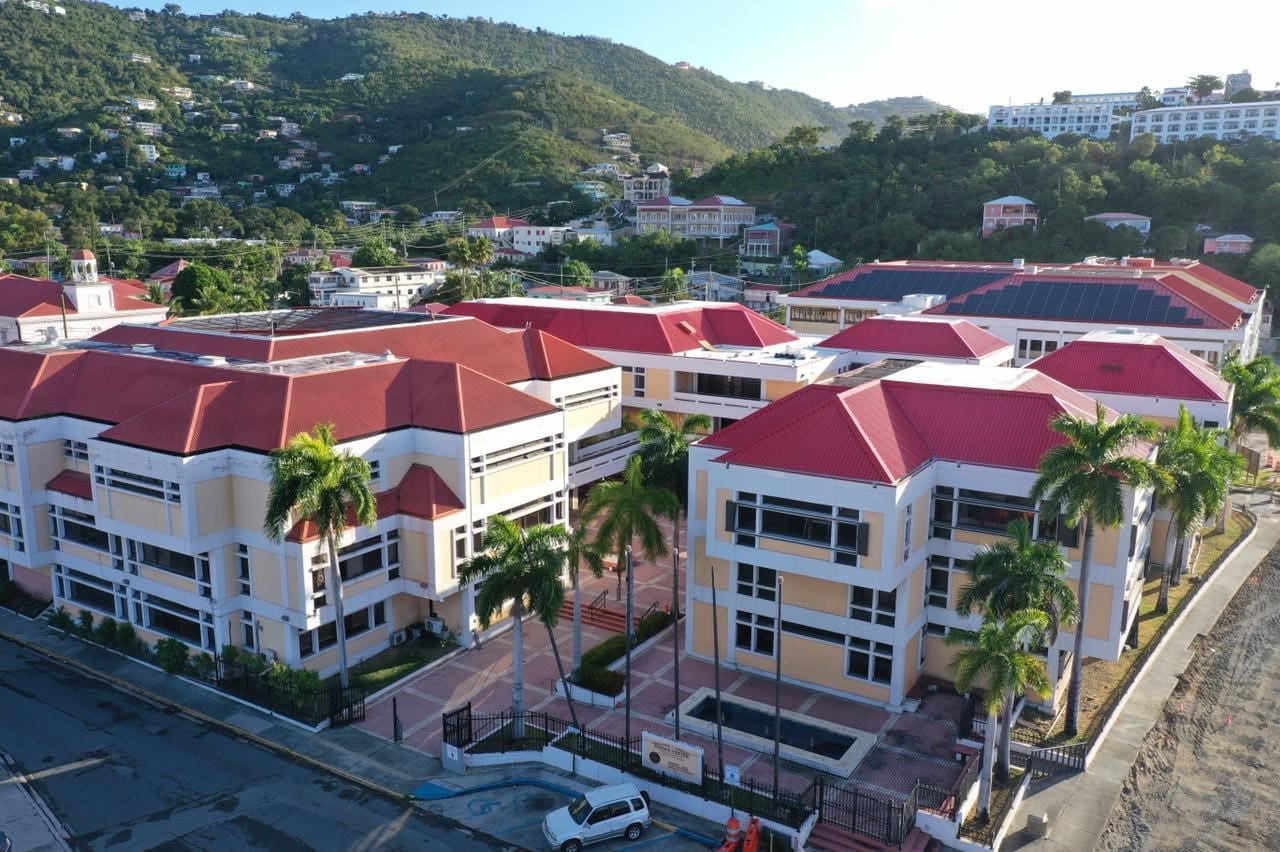 A judge in Superior Court is ordering prosecutors with the Justice Department to amend the charging document for the defendants accused in connection with the 2021 Glitters jewelry store heist. Judge Renee Carty-Gumbs gave Justice until Thursday to amend the list of charges after one defendant said there were too many.
Micaiah Cozier, an accused gunman, was one of four men who entered the Glitters Jewelry Store at Havensight Shopping Mall, shot two people and took merchandise at gunpoint. One of the wounded, 56-year-old Gregorianna Julien, died from her injuries several days after the Dec. 4 incident.
In a Memorandum Opinion issued Nov. 10, Carty partially upheld the Motion to Dismiss the charges filed by defense attorney Nicole-Lynn King-Richardson in March. The firearms charges, however, remained. The Justice Department, representing the government in this case, filed an Opposition Motion in March as well.
After analyzing the charges, Carty said there were instances where the defense claims were valid. For the specific charges where murder and assault charges applied specifically to the death of Julien, Carty found multiplicity.  " … the underlying crimes of violence charged in counts one, three, and five arise from the killing of Gregorianna Julien," she said.
And all of the alleged offenses tie back to the firing of a single weapon. Carty ordered prosecutors to amend the criminal information to remove the firearms offenses in those counts except for the murder charge listed in count one.
She then gave prosecutors seven days from the date of the opinion to revise the charging documents for all four defendants.
The judge explained that when the Legislature created gun laws to fit into the Virgin Islands' criminal code, they did so in a way to allow for them to act as sentencing enhancements when defendants are found guilty of committing violent crimes.
"The Virgin Islands firearms statute criminalizes the unauthorized possession, bearing, transporting, or carrying of a firearm. It imposes additional penalties if the defendant commits or attempts to commit a "crime of violence," Carty wrote in the Nov. 10 opinion.
Prosecutors accuse Cozier, along with codefendants Jamar Lewis, Akenda Weeks, and Junior Mercado Garcia of several violent offenses, including first-degree murder, attempted murder, kidnapping for the purpose of robbery, first-degree assault, third-degree assault, and first- and second-degree robbery. They are also charged with use of a firearm in the commission of every violent crime alleged in charging documents.
King-Richardson, representing Cozier, argued that while there are multiple charges where prosecutors say a gun was involved, her client only had one gun. Carty, in her opinion, said the law allows for defendants to be charged in different ways as long as the charges do not result in cumulative punishment.
Jury selection in the Glitters murder-robbery case is scheduled to begin Feb. 27, 2023, at 9 a.m.