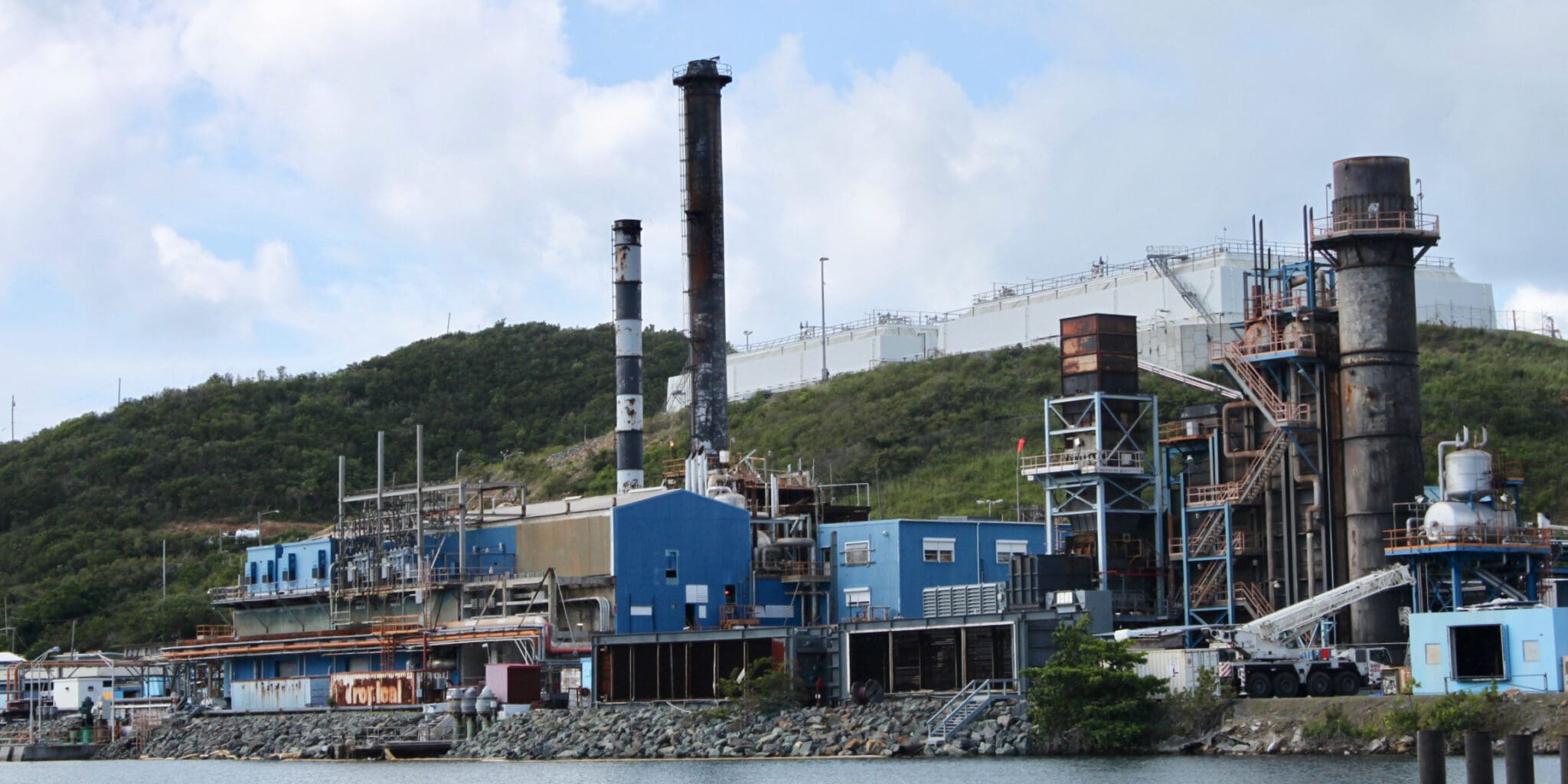 The primary source of the Virgin Islands' electricity-generating fuel could run dry if a European propane provider follows through on its threat to cut off the Water and Power Authority.
Vitol, the Swiss/Dutch-owned company that supplies most of the propane that powers the Virgin Islands' generators, sent a letter to Government House and WAPA on Friday saying it would suspend its propane supply to the territory, government officials said.
Max Bulk, chief operating officer for Vitol, wrote that, based on the company's projections, St. Croix's Richmond power plant would run out of fuel on Nov. 30, and the Harley power plant on St. Thomas would run out of fuel on Dec. 2.
"We are taking this action because of WAPA's years of non-payment; and WAPA's CEO refusal to offer even a single proposal on how to address millions of outstanding dollars due," Bulk wrote.
He said the Authority was issued a formal notice of default in February.
This isn't the first time this has happened.
Vitol also threatened to let the Virgin Islands go dark in 2019.
WAPA CEO Andrew Smith, on the job since January, said the issue isn't payment for propane. The territory pays for that upfront, he said in an interview Nov. 10.
At issue is payment on infrastructure Vitol helped bankroll in 2014 and 2016. The Virgin Islands and Vitol disagree on the total amount owed, but that hardly matters as Smith said WAPA doesn't have the money to pay anyway.
The capital lease obligation was the subject of an extensive review by the Inspector General of the Virgin Islands, which highlighted several concerns and issues with the inception, execution, and cost of the project, WAPA said in a press release issued Wednesday evening in response to Vitol's letter.  
"The most recent proposal from Vitol was a buyout whereby the Authority would pay Vitol $145 million," the press release stated. "This is in addition to the almost $80 million that the Authority has already paid to Vitol for the capital lease, over $40 million for operation of the propane system, and almost $400 million for fuel. To put the buyout proposal from Vitol in perspective a buyout of $145 million would increase the Authority's outstanding debt by approximately 60%," it said.
Smith lamented that sometimes Vitol, which pulled in an estimated $4.2 billion in profit on more than $600 billion in revenue in 2021, mistakes a "can't" for a "won't."
WAPA's press release claims Vitol sent a similar letter to a German state-controlled energy business, threatening to withhold services until it accounts for a $1 billion debt. All this, against the backdrop of a European energy crisis exacerbated by the Russian war in Ukraine.
Smith said last week there's a plan to repay Vitol, but everyone needs a little patience for that to happen.
"The Authority reiterates that it is disappointing that Vitol has chosen to put the energy security of Virgin Islanders at risk as part of its strategy to have its debts addressed, and the Authority reiterates that it has a strategy identified that includes a resolution of its debts to Vitol and stands ready to continue to engage with Vitol to reach an equitable, sustainable solution for the U.S. Virgin Islands," WAPA said in its press release.