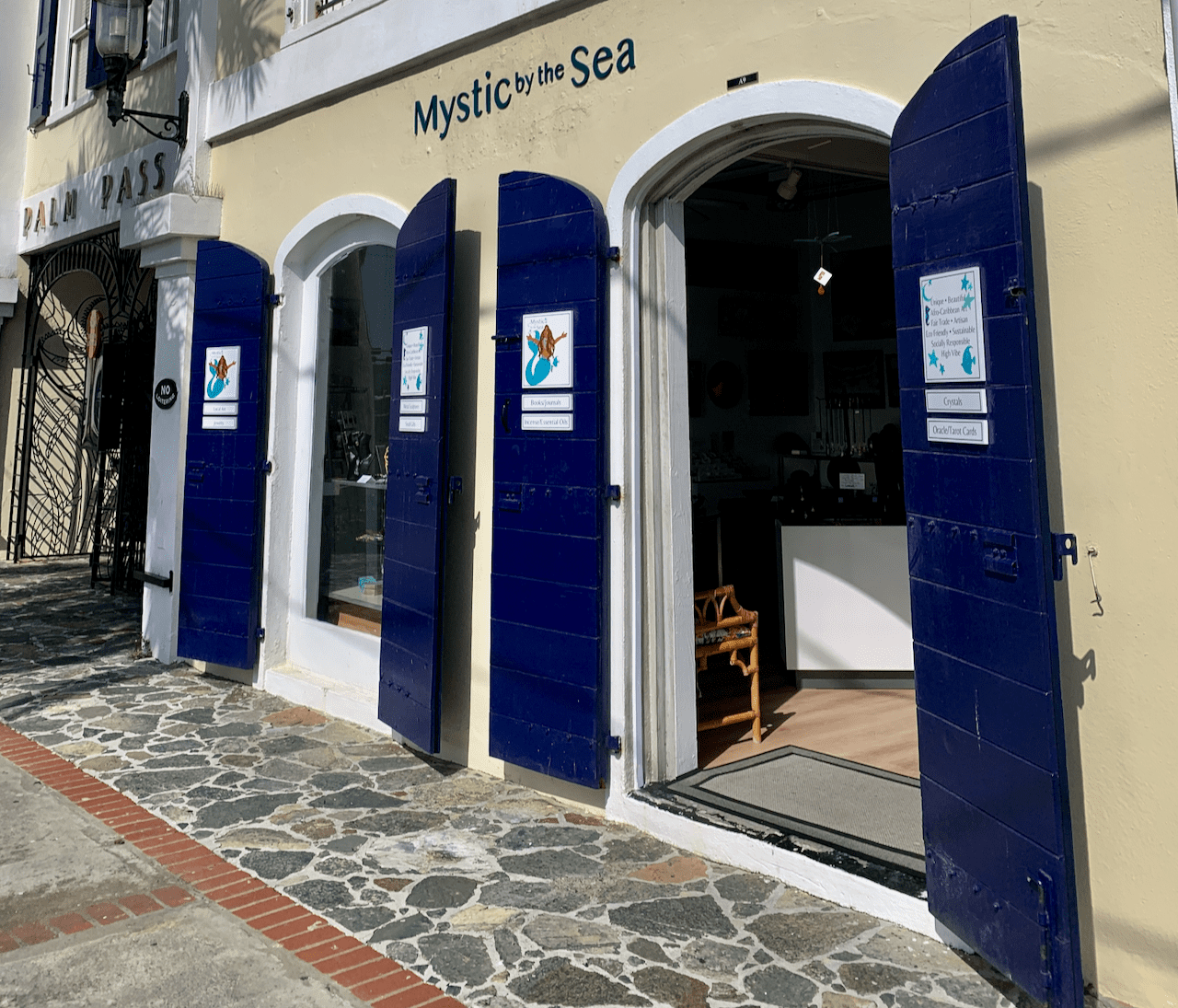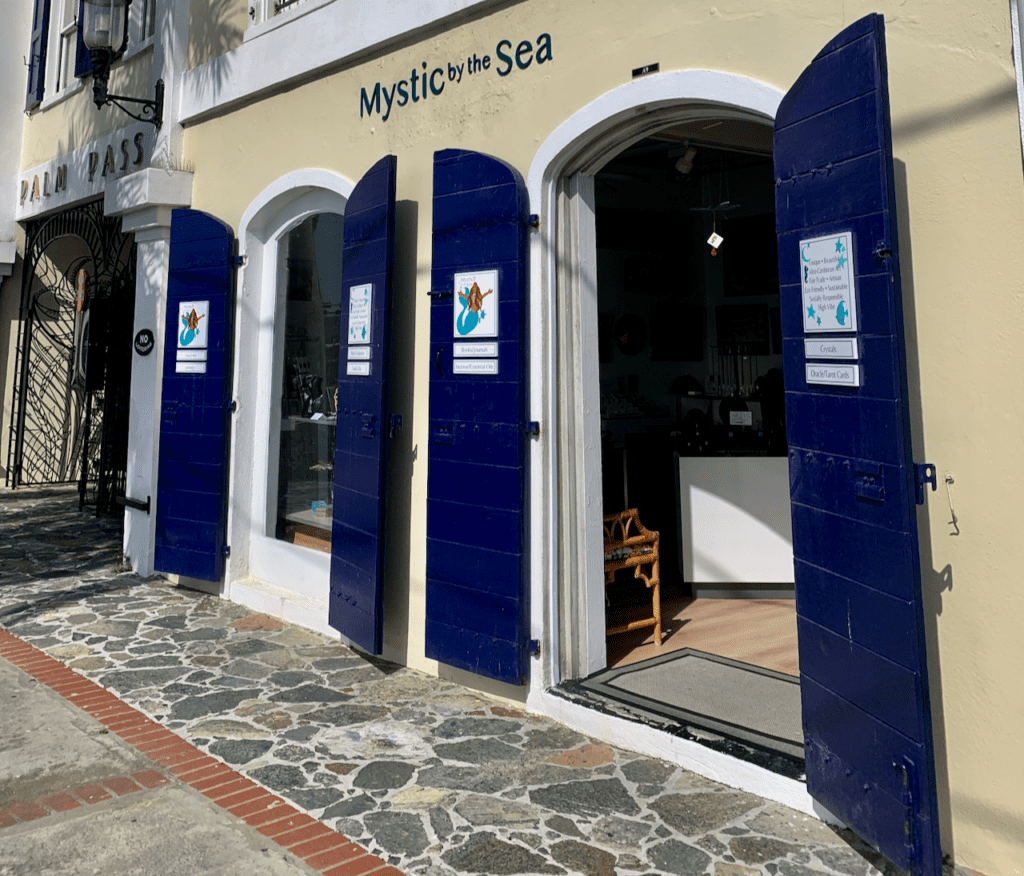 Cynthia Zeki and Thomas Frierson — local business owners of "Mystic by the Sea" on St. Thomas — are relocating to a new space at the entrance of Palm Passage on Charlotte Amalie's waterfront. A grand opening of the new location will be held on Friday from 5 until 7 p.m.
The Source spoke with Zeki about her background and what makes her place "a high vibe, metaphysical, local art and handmade/fair-trade gift shop."
"This was our store's intention when we opened three years ago," explained Zeki. "As the business grew, we became increasingly enchanted by Caribbean culture and the USVI. We started looking for local artists and artisans [in order to display] their work in our store. We also expanded to carry fair-trade, handmade items from around the world," she said.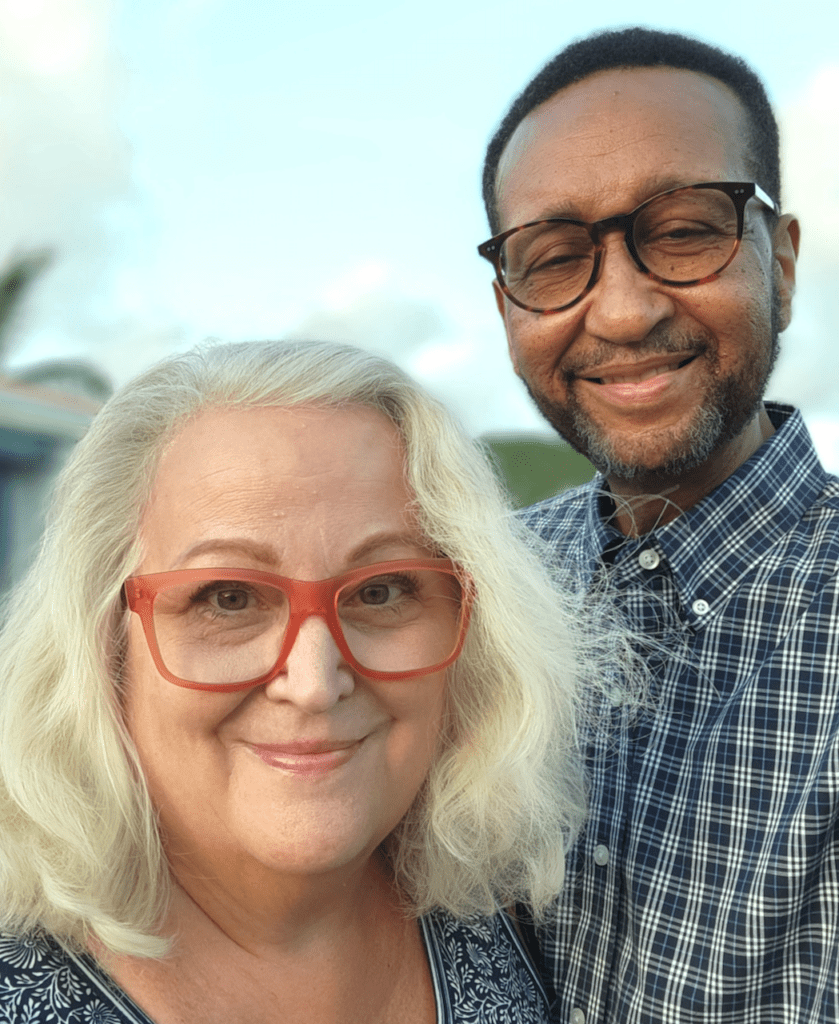 An Ethics-Centered Local Business
Zeki and Frierson visited St. Thomas for years and fell in love with the island. Mystic by the Sea opened in Palm Passage downtown on Nov. 1, 2019. The operation has thrived since then, including throughout the COVID-19 pandemic lockdowns. A reason for their success, they say, is their attention to the items they offer and operating their company ethically and with kindness.
"My husband, Thomas, and I have always believed in ethical and socially responsible business practices," said Zeki. "I have had my practice as an energy healer for 20 years, and Thomas has an extensive background in sales. In Chicago, we had a small artisanal food business. Our products were organic and packaged for us by the developmentally disabled. We carried that mission into Mystic by the Sea, and we want our store to be a win-win-win from beginning to end," she said.
"Almost everything in the store is handmade, eco-friendly, and represents the country of origin. I thoroughly review every product [manufacturer] — even our book distributors, windchime producers, etc. — to ensure that they treat their employees fairly. Our incense is made with all-natural ingredients and not produced with child labor. The people who make the items we carry are paid fairly, and our customers get a unique, beautiful product they can feel good about buying," said Zeki.
Grand Opening on the St. Thomas Waterfront 
Zeki and Frierson are thrilled to begin a new chapter at their new digs on the waterfront. Beverages and snacks will be available for attendees at the Friday grand opening.
"We are holding a grand opening to express gratitude for all the support that we received at our old location and celebrate all the good things to come in the new store," said Zeki. "Local artists/artisans will be there to talk about their work and join in the festivities. Our intention with the new store is to have a bright, colorful, unique, and beautiful space that showcases local artists and artisans and our metaphysical and fair-trade items. We wanted to be able to tell the stories of the artists and their creations, so there is a personal connection with all that we sell," added Zeki.
Highlighting Local Artists
Featuring local artists and positively impacting the USVI community are top priorities for Zeki and Frierson.
"We are blown away by the amazing talent of the creatives in the USVI," said Zeki. "We carry paintings, jewelry, glass art, mahogany carved bowls, candles, hand-painted coasters and magnets, soaps and self-care items, spices and teas, and even crocheted dolls and stuffed animals."
All of the items "express the talent, beauty, positivity, and love that are so prevalent here. We have approached a couple of our artists to invite them to have their goods in our store, and they are often surprised because they need more confidence in or the experience of selling their work. We help them with this process, so they can see the value in their work, so it's a win-win for all of us. We encourage them to have their products in other locations, and we want to see their businesses thrive," said Zeki.
"We also educate the tourists who think St. Thomas is only about beer, boats, and beaches; [they may] need more understanding of the rich culture and art here as well. It is part of our mission to bridge this gap," she said.
Mystic by the Sea will have a grand opening on Friday from 5 to 7 p.m. at the new location at the entrance of Palm Passage on the St. Thomas waterfront, located between The Greenhouse Restaurant and Bar and S.O.S. Antiques. More information can be found on the Facebook page for Mystic by the Sea.