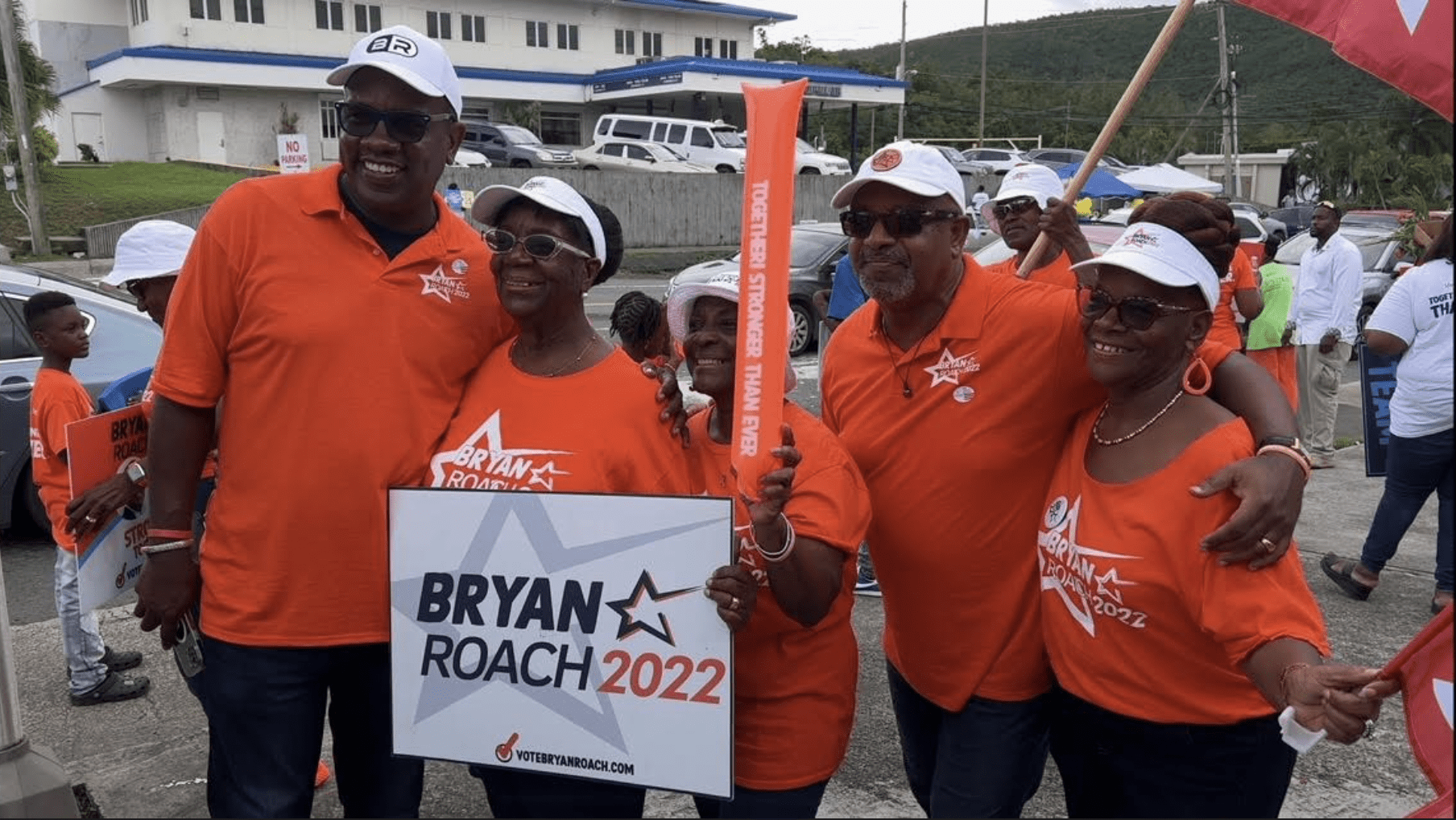 Winning 55.85 percent of votes cast Tuesday — or an overall total of 11,544 — incumbent Gov. Albert Bryan Jr. and Lt. Gov. Tregenza Roach secured a second term in office, while opponents Kurt Vialet and Janelle Sarauw brought in 7,926 votes, or 38.35 percent.
According to the unofficial numbers, General Election day voting showed Vialet-Sarauw pulling in more on St. Croix, with 2,572 votes, while Bryan-Roach turned the tables on St. Thomas-St. John with 2,876 votes, but the gap widened in the early voting numbers by 2,800 votes, with the Bryan-Roach team garnering 6,834 votes to Vialet-Sarauw's 4,045.
Overall, between early voting and poll activity on Tuesday, about 54 percent of registered voters participated, with a total of 21,522 votes cast out of a potential 39,876 active voters. Gubernatorial teams Stephen "Smokey" Frett, and Gregory "Brother R" Miller Jr. also received 705 votes, while Ronald Pickard and running mate Elroy Turnbull got 238 votes.
Speaking after the unofficial numbers were announced, Bryan said the 55 percent showed a real endorsement of what his administration has been able to accomplish over the past four years, which folded in pandemic and disaster recovery efforts, along with the restoration of the 8 percent salary reduction owed to government employees, the repayment of income tax returns and efforts to stabilize the Government Employees' Retirement System, among other things.
Chief on the list of priorities coming back in, the governor said, is finding affordable and reliable power solutions, boosting homeownership efforts — including firming up the logistics of the new V.I. Slice moderate income program — and getting the territory's healthcare facilities fully up and running.
"That's what we heard loud and clear throughout the campaign," the governor said.
Asked about other top issues, including personal health insurance offerings and building better relationships with banks operating within the territory, the governor added that he and Roach have been working on attracting new banks and internet banking options while exploring options for stronger health plans that could increase access to prescription, major emergency and trauma coverage. Though limited, individual health insurance is offered by some carriers locally, but the issue is that it's not affordable — though more private organizations are coming on board to offer it to employees, the governor said.
"There is definitely much more work to do, but we are looking forward to finding those solutions," Bryan added. "We thank the people of the territory, our supporters and volunteers for the love, hard work and long hours put in — it's been a long campaign season — to get us here, and we're excited to dig our heels in and get it done."