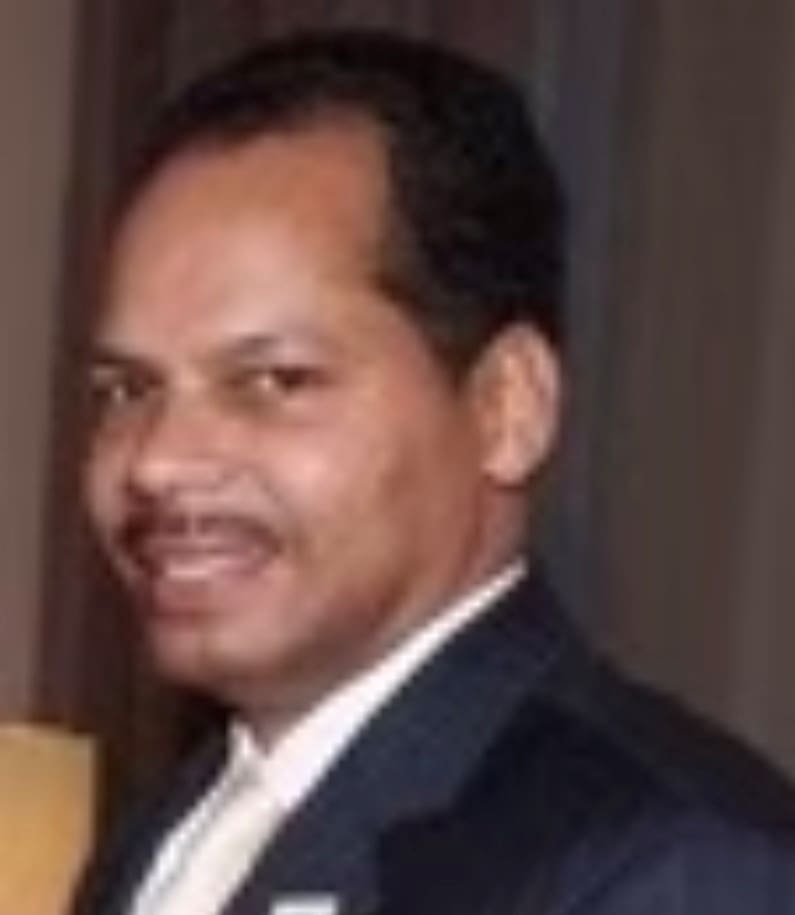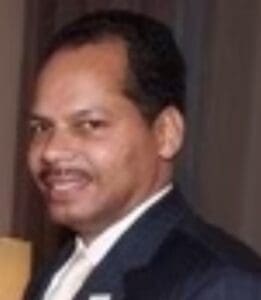 May 22, 1961 – Sept. 20, 2022
On Oct. 13, Stanley Leo de Jongh's burial service was held at United Memorial Gardens, close to his mother (Dolores Mae Webb de Jongh) and grandmother (Florence Webb) in Plymouth, Mich.  Stanley's Memorial Service was held on Oct. 12, at the Charles H. Wright Museum of African American History in Detroit, Mich. Stanley, a beloved husband, father, brother and uncle, passed on Sept. 20 in Detroit.
Stanley was born on May 22, 1961, in San Juan, Puerto Rico. He was the second child born to Dolores Mae de Jongh (nee Webb) and John Percy de Jongh Sr. Dolores and her three sons, including John Jr. and Sydney, relocated in 1969 from St. Thomas, U.S. Virgin Islands (USVI), to Detroit, the home of her mother (Florence) and two brothers (Walter and Stanley) at the time. Stanley was then eight years old.
In the early years, Stanley attended St. Leo's Catholic School and the University of Detroit Jesuit High School and Academy.  He received a Bachelor of Science in Economics and Public Administration at Michigan State University in East Lansing, Mich.  He graduated from Tulane University Law School in New Orleans, La., receiving his Juris Doctorate in 1988.
Stanley began his legal career in 1988 as an attorney on St. Thomas, U.S. Virgin Islands, at Birch, de Jongh & Hindels PLLC. He worked alongside his father, practicing general civil litigation, real estate, bankruptcy and commercial transaction law. Stanley later joined the U.S. Attorney's Office of the District of the Virgin Islands & Puerto Rico in 1995. He returned to Detroit in 1998 and joined the City of Detroit's Law Department, where he led many significant legal cases and city-wide initiatives as supervisory assistant corporation counsel. He was also a mediator with Wayne County Circuit Court (Third Circuit) Mediation Tribunal Association. Stanley held memberships in the State Bar of Michigan, the United States Virgin Islands Bar and the American Bar Association.
Stanley was an adjunct college professor in Michigan and the U.S. Virgin Islands. The University of the Virgin Islands and Wayne County Community College are the university and college where he taught. Stanley was actively committed to Alpha Phi Alpha Fraternity Inc., The Charles H. Wright Museum of African American History, the D. Augustus Straker Minority Bar Passage Program, the Detroit City Chess Club / Young Thinkers organization while on St. Thomas.
He is survived by his wife of 20 years, Gwendolyn A. de Jongh (nee Johnson), an attorney with the City of Detroit's Board of Education; two sons: Tommy D. de Jongh, a recent graduate of Georgetown University and recipient of a Master's Degree in Applied Intelligence, and Myles L. de Jongh, a high school senior at Stanley's alma mater; four siblings: Judith de Jongh McCoy (Michael), John P. de Jongh Jr. (Cecile), Sydney W. de Jongh (LaMae) and Mary Frate; the de Jongh, Woods, Dukes and Galiber families in the U.S. Virgin Islands; and a host of family, fraternity brothers, and friends across the United States.